What's Come Out About Sinéad O'Connor Since Her Death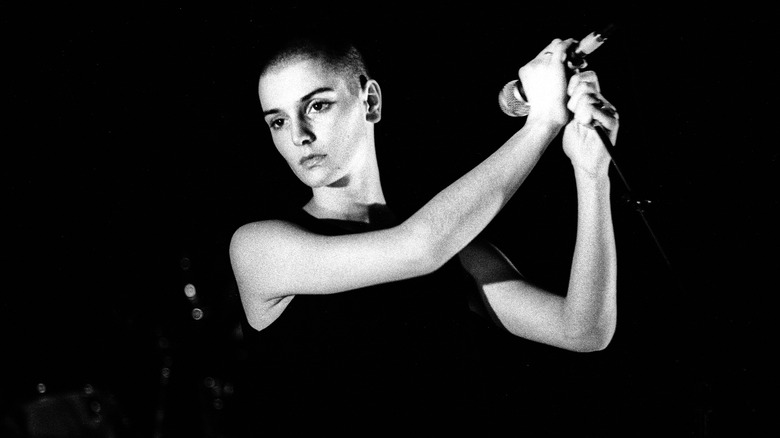 Paul Bergen/Getty Images
Two weeks after Sinéad O'Connor's death on July 26, 2023, thousands of her fans lined the street in front of her former home in the Republic of Ireland to pay a final tribute. A hearse carrying the body of the 56-year-old singer-songwriter slowly rolled through Bray — where O'Connor had lived for 15 years — and stopped briefly in front of her former home on the Strand Road. 
Later that day, August 8, 2023, there was a private funeral attended by her family, friends, President of Ireland Michael D. Higgins, Bono and The Edge of the band U2, and others. Since her death, which the Metropolitan Police aren't treating as suspicious, a coroner has conducted an autopsy to determine her cause, but it remains unclear whether any information will be released, according to The Irish Times. Meanwhile, her family has spoken out through the media to thank her fans for their support.
An autopsy, but no answers revealed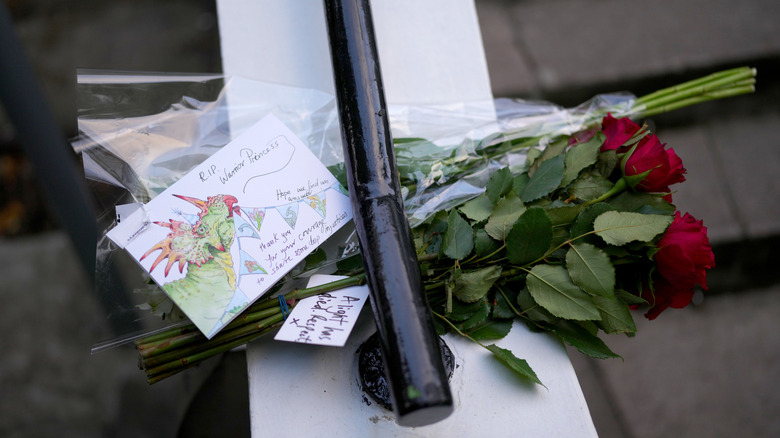 Carl Court/Getty Images
Sinéad O'Connor had only been living in South London for a few weeks when the police came to her home in the city's Brixton neighborhood that July morning. They were there for "reports of an unresponsive woman at a residential address in the SE24 area," the Metropolitan Police told People. The next day, on July 27, the London Inner South Coroner's Court announced on its website that "no medical cause of death was given" and the coroner would be conducting an autopsy.
The Irish Times reported on August 3 that the coroner had concluded the autopsy and returned O'Connor's body to her family. At the time, a representative told the newspaper that it could be "some weeks" before the court would receive the report. O'Connor's cause of death will only be publicly released if the court determines an inquest is necessary. Inquests are held when the cause of death can't be determined or are "violent" or "unnatural," according to the Coroners' Court Support Service.
Family's response
Sinéad O'Connor's youngest son, 17-year-old Shane O'Connor, died by suicide in January 2022. Her three surviving children — Jake, Roisin, and Yeshua — and her extended family thanked the "national and international outpouring of love and affection for Sinéad from the time of her passing" in a statement to The Irish Times on August 25, 2023. The statement personally thanked Irish President Michael D. Higgins and his wife, Sabina, and Prime Minister Leo Varadkar (known as the Taoiseach). Interestingly, the family also thanked The Kevin Bell Repatriation Trust (KBRT), which they said "facilitated the bringing home of Sinéad's body to Ireland."
The family of Kevin Bell, a 26-year-old Irish immigrant killed by a hit-and-run driver in New York City, founded KBRT in 2013 to help aid other families with getting the remains of their loved ones back to Ireland through "financial support as well as advice and guidance." O'Connor's family also thanked her "fans and admirers for the wonderful funeral procession they gave her past her old home in Bray." Following the procession, the family had a private burial in Deansgrange Cemetery in Bray. A Druid led the ceremony, which included a sheik reciting Muslim prayers and music.
If you or someone you know is struggling or in crisis, help is available. Call or text 988 or chat 988lifeline.org.