The Tragic Death Of George Gershwin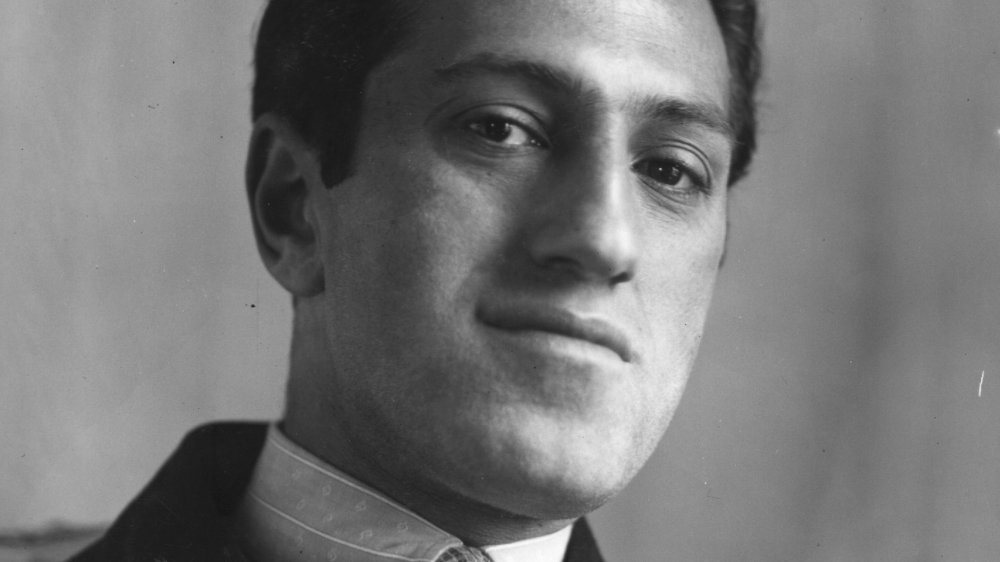 General Photographic Agency/Getty Images
There was a time, a kid taking piano lessons might have heard, "Practice! If you practice you might be the next George Gershwin!" The kid might have replied, "So then when I'm 15 I can drop out of school?" and things probably would have gone south from there. George was both — a shining light of American pop culture in the first third of the 20th Century, and a high school dropout who nevertheless was awarded a posthumous Pulitzer Prize. Born in 1898 in Brooklyn, Jacob Bruskin Gershowitz (for such was his name) was identified early as a genuine musical prodigy. According to Biography, the piano came into the family so his older brother, Ira, could learn, but it was George who was making a tidy living demonstrating other people's music as a song plugger. Before long he was writing for Broadway, then started exploring more serious themes as well, eventually melding the influences of jazz with that of the classics, resulting in perhaps his most famous compositions, "Rhapsody in Blue" and "An American in Paris," and what he called his "folk opera," "Porgy and Bess," based on a novel by DuBose Heyward.
George Gershwin was nothing if not prolific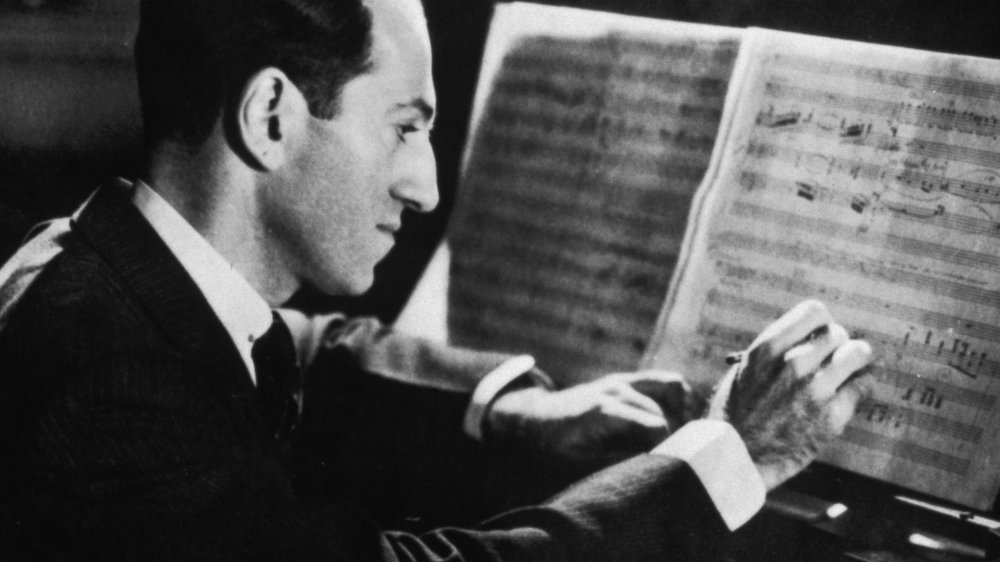 Renato Toppo/Getty Images
George worked extensively with his brother, Ira, who provided brilliant lyrics to match George's musical inventiveness. "Someone to Watch Over Me," "I Got Rhythm," and "They Can't Take That Away from Me" all rolled out of their combined genius. Hollywood beckoned, of course, and they wrote for the movies, including "Shall We Dance?" for Fred Astaire and Ginger Rogers. He was sharing a house with Ira and Ira's wife in California when he started having blinding headaches and olfactory hallucinations — he kept smelling burning rubber and had trouble performing his own compositions, including a 10-second blackout on stage with the Los Angeles Symphony Orchestra. At first, his sister-in-law thought he was mentally ill; medical science being what it was in the 1930s, no one realized he was suffering from a malignant brain tumor until it was very much too late. Surgery was performed in the early hours of July 11, 1938, on what was probably a glioblastoma, but he died later that day, age 38. Ira continued to write lyrics with other composing partners and died in 1983 at the age of 86.