Why Julian From Trailer Park Boys Is Always Holding A Drink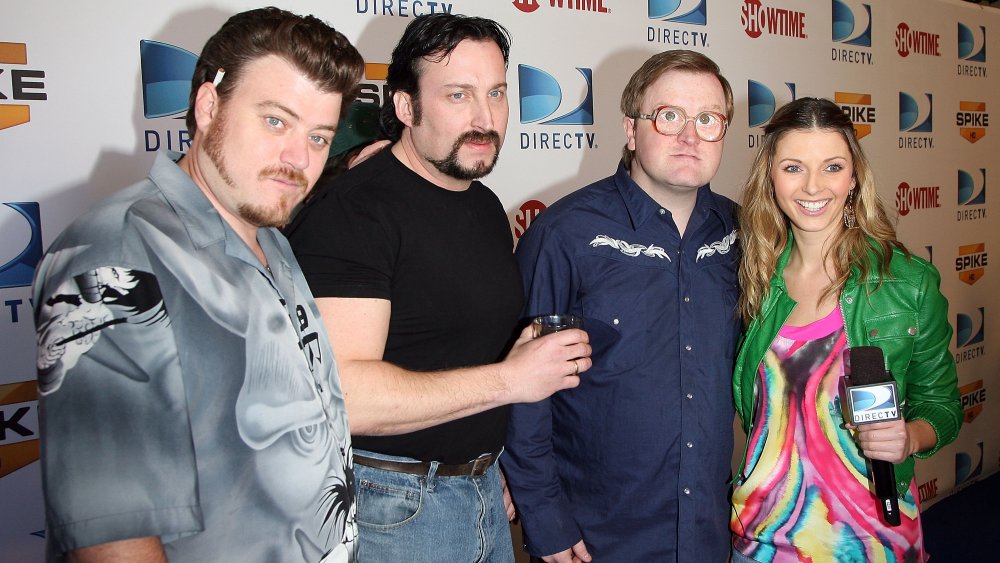 Alexander Tamargo/Getty Images
Acting is hard. Or it isn't. Depends on who you talk to. As reported by the UK's Acting in London, Robin Williams put it this way: "You're only given a little spark of madness. You musn't lose it." Spencer Tracy, one of the great film actors of the 20th Century, used to advise young actors, "Remember your lines and don't bump into the furniture," reports KPBS. His frequent partner on-screen and in life, the classic film star Katharine Hepburn, put it this way: "Acting is the perfect idiot's profession... acting is the most minor of gifts and not a very high-class way to earn a living. After all, Shirley Temple could do it at the age of four" (via The Telegraph). Acting is, basically, being paid to pretend to be someone else who may or may not be very much like you.
The problem is, watching a performance isn't the same as giving a performance. Making it look easy is the greatest summit of an actor's art. It's also the hardest summit to attain. Maybe the second is, what do you do with your hands? Brando played with a piece of citrus during a pivotal scene of The Godfather. Johnny Depp becomes Captain Jack Sparrow and his ringed-bedecked fingers are rarely not aflutter. And Julian, of "Trailer Park Boys," carries around a cocktail. But why?
Canadian comedy by way of Nova Scotia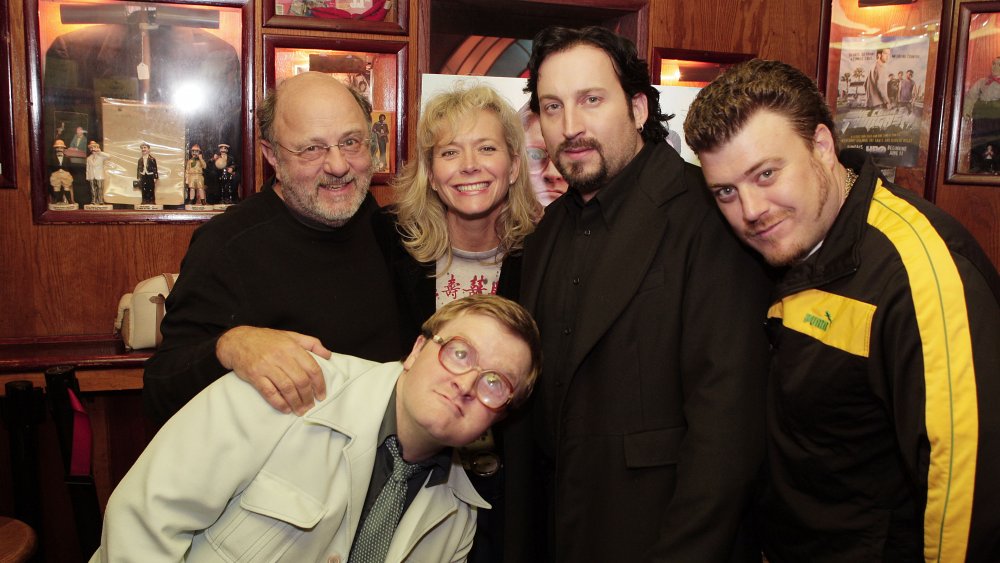 Kevin Winter/Getty Images
As Screen Rant points out, it is a running joke throughout "Trailer Park Boys" that Julian always carries around some booze, it's rarely empty, and it somehow seems to never spill. Usually, the drink in question is a cuba libre — a rum and coke. Though the reasoning behind this has yet to be deeply elaborated on, it seems that the idea started innocently enough early in the history of the series, as told by Trailer Park Fandom: Mike Clattenburg, the series' director, allegedly suggested a bit of what actors call "business" (or in other words, a small activity that lends itself to building the character) to John Paul Tremblay, who plays Julian, to deliver his lines while mixing a drink so he would have something to do with his hands. And one thing led to another. Now the character is rarely seen without a drink in hand.
The bit continues beyond just the TV show and its movies. Julian is always seen holding a drink in the animated version of the series, too, so at this point, it's a defining character trait.