John Wayne's Grandson Looks Just Like Him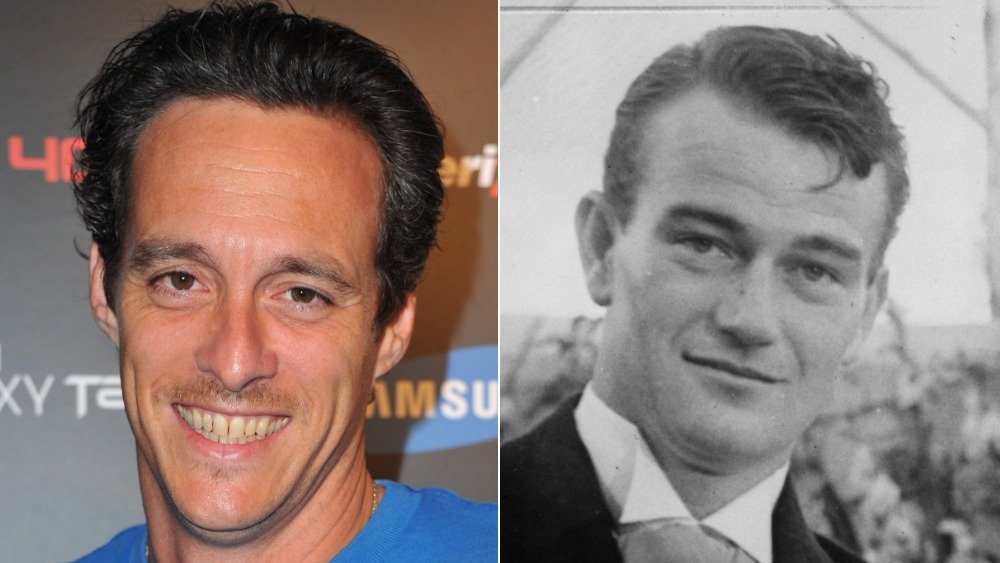 Frazer Harrison/Getty Images
Mighty big boots to fill, pilgrim. Those of Marion Morrison, anyway, better known as Duke, better better known as John Wayne, an actor who became a personal and professional stereotype by the time he died in 1979 at the age of 72. Wayne married three times in the course of his life, the first time to Josephine Saenz. From that union of two came four: Michael, Toni, Patrick, and Melinda. Patrick was the long-time face of Old Spice TV commercials and also appeared in a couple of movies with Papa John, as did Toni. She left the business relatively quickly and married Donald LaCava, gave birth to eight children and, according to her bio on Find A Grave, "lived most of her life as a private person."
Maybe blood really will tell, because one of those eight, Brendan LaCava, has been making steady progress forging a career in show business. He started out using his birth name, LaCava, but later was convinced to make the shift. It couldn't have been easy — a great uncle on his father's side was an Academy Award-nominated director; "I have pedigree on both sides," as he told Hollywood Chicago in 2011. But after all, his famous grandfather's stage name was a construct, too.
Resemblance or not, he's been a working actor for decades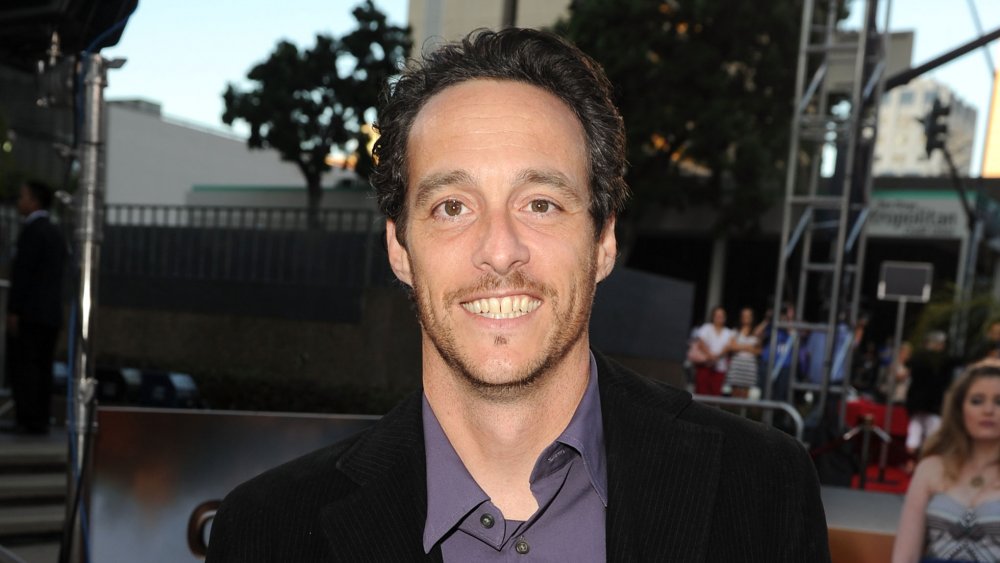 Kevin Winter/Getty Images
He's been acting for about 20 years now, most recently in The Mandalorian as Pedro Pascal's double — the guy in the armor, according to Vulture. Out of the all-encompassing getup, more than a few observers have mentioned his physical resemblance to his famous grandfather. He's even appeared in a remake, a TV version of Angel and the Badman in 2009, though Lou Diamond Philips played the John Wayne part.
The physical similarities were clear during that shoot. "When people meet me they always say that they're not sure I look like him. But I look like him enough, because they think of him from the 1960s and '70s, not when he started out in the 1920s and '30s," said Wayne. Career-wise, it probably hasn't hurt.
So how do you address a pop culture icon of manliness like John Wayne? Even if you're related? "You know what's funny?" he told Vanity Fair. "Of all the affectionate names we could've called him, all the masculine versions of 'Grandfather' ... He wanted to be Granddaddy. That's just amazing to me in hindsight."