The Truth About Steve Buscemi's Life As A Firefighter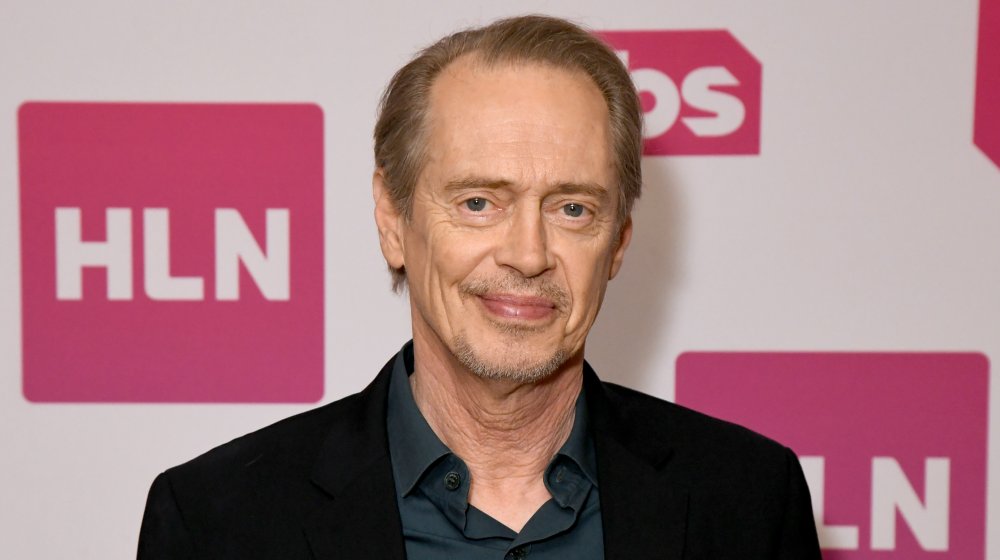 Jeff Kravitz/Getty Images
Steve Buscemi (pronounced "buss-ehm-ee," says Snopes) is one of those character actors who keeps surprising the audience. He's displayed a remarkable range over the course of his nearly 40 years in the business, from the goofy (Donny in The Big Lebowski) to criminals (Fargo, The Sopranos) to criminal masterminds (Boardwalk Empire), he's one of those actors whose distinctive appearance and vocal characteristics nevertheless seem to take a back seat to whatever character he wants you to believe. As Salon described him, "He's the actor as Swiss Army Knife: Whatever a story needs, he's probably got it." 
He's a favorite of the Coen Brothers and Robert Rodriguez. He worked in small parts, mostly one-offs on TV shows, until his breathtaking turn as Mr. Pink in Quentin Tarantino's Reservoir Dogs in 1992. As Biography recounts, he's written and directed, as well, including helming episodes of The Sopranos before he joined the cast in the fifth season. Buscemi also shone in the sketch comedy series Portlandia. Surprisingly enough, though, he also used to be a firefighter. 
Buscemi was a working firefighter for four years in New York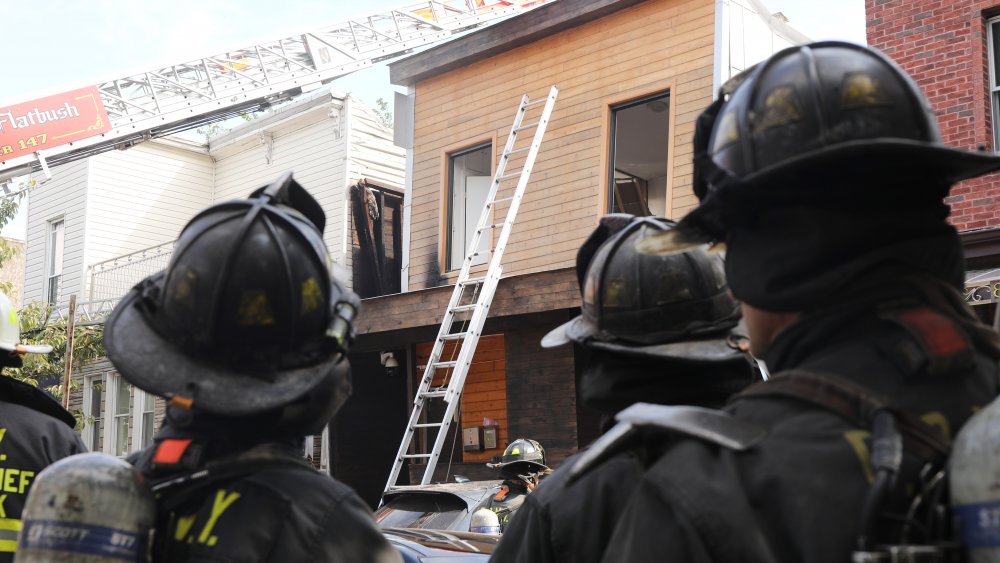 Spencer Platt/Getty Images
Like a lot of actors, Buscemi had a day job back when he first took aim at the theater. Unlike a lot of actors — who worked as waiters, bartenders, and so on — Buscemi had qualified as a New York City fireman. He took the civil service exam at 18, and when his name came up four years later, joined the FDNY's Engine Company 55, in 1980, according to Snopes. He'd done some stand-up, and taken acting classes, but backed off from the stage during his first year as a fireman. He gradually started to work his way back into performing, and made the break from firefighting in 1984 ... sort of.
The New Yorker rejoined his old engine company when the 9/11 terrorist attacks hit the city. As The Independent reports, Buscemi worked 12-hour shifts over the course of the next few days, "digging and sifting through the rubble" of the World Trade Center, trying to reach survivors. Throughout that time, he refused to give interviews or allow his picture to be taken. "It was a privilege to be able to do it," he said simply.