The Truth About David Bowie And Mick Jagger's Relationship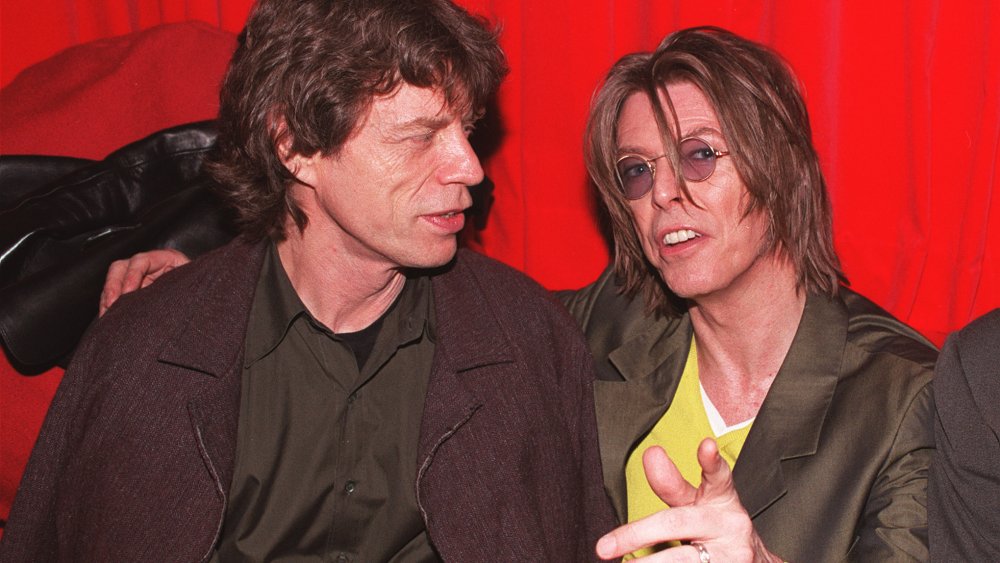 Gareth Davies/Getty Images
Here is a proposal modestly put forward for a new Rorschach Test: What do you immediately think of when you hear "David Bowie and Mick Jagger?" If you don't think of anything, as you have no idea what this jumble of words refers to, then you have rescinded your right to an artistic opinion until this has been rectified. For those who do think of something, it will either be David Bowie and Mick Jagger's 1985 cover of the Martha and the Vandellas's song "Dancing in the Street," or the story of how two of the biggest rock gods were caught in bed together. 
In the early seventies, David Bowie was zipping around the world as Ziggy Stardust, the "omnisexual" glam rock space alien who came to earth. While doing this, he was reportedly shagging like a carpet. At the same time, Mick Jagger, as the singer of The Rolling Stones, had already established himself as one of the biggest rock stars, and was using the innate sex appeal that came with the territory to do the same. Basically, it was, as they say, the seventies and the two naturally ran into each other a lot. 
All the salacious details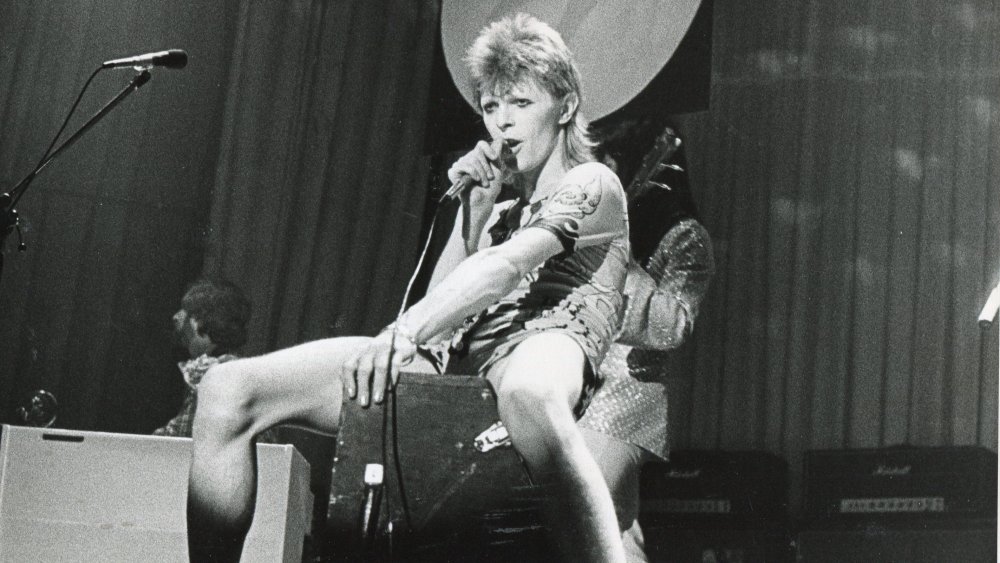 Mark And Colleen Hayward/Getty Images
In 1990, Angie Bowie, David Bowie's ex-wife from the early seventies, was released from her ten-year gag order after their divorce, and appeared on Joan Rivers's talk show with "shock jock" Howard Sterne. After dithering about whether she would tell-all, she gave in: "I caught him in bed with men several times. In fact, the best time I caught him in bed was with Mick Jagger." Apparently she asked if they wanted coffee, they said yes, and that was that. Both Jagger and Bowie denied this implication, according to Snopes.
Later, in her 1993 book Backstage Passes, Angie reframed the angle, saying "There are two ways of looking at that incident. One was that it was just a thoroughly normal London scene: Best friends stagger home drunk or stoned from some night spot or party or whatever, strip off their clothes somehow, and fall into bed and pass out," before turning the blame on Joan Rivers for being shocked and admitting that at the time, she simply assumed the two had screwed. 
The best response, however, was reported five years later by US Magazine, but again found online via Snopes, with Bowie commenting, "About 15 or 16 years ago, I really got pretty tired of fending off questions about what I used to do with my [penis] in the early seventies. My suggestion for people with prurient interests is to go through the 30 or 40 bios on me and pick out the rumour of their choice."