Sad Details About Howard Stern's Life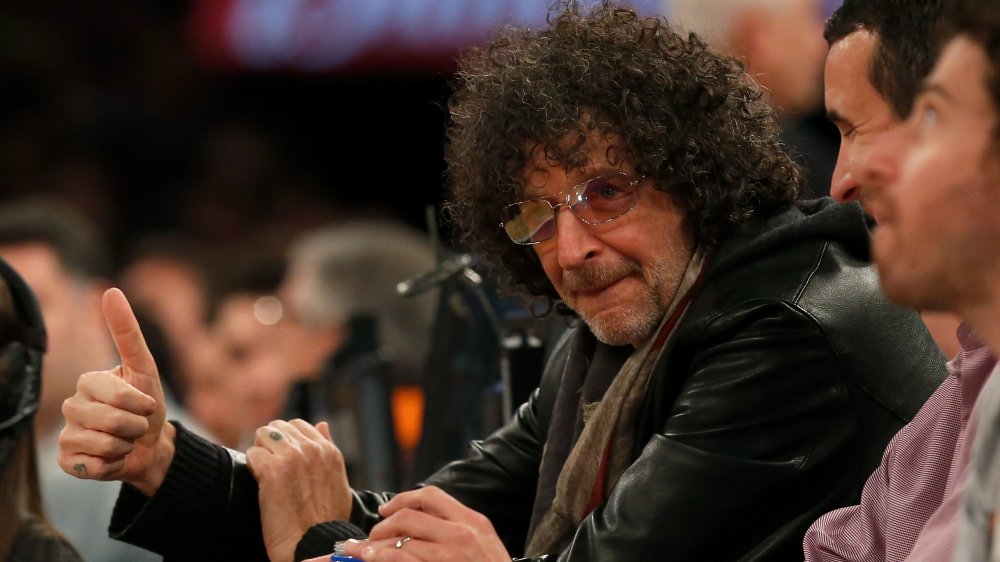 Jim Mcisaac/Getty Images
Time was, Howard Stern's name wouldn't appear without the qualifier "shock jock." Stern, born in 1954, took audio entertainment — radio; first, terrestrial, then satellite — to new heights. Or new depths, depending on your point of view.
The audio part ran in the family — Stern's father was a partner in a recording studio, says Biography, and used to tape his children, especially at the holidays. As a youngster Howard would visit the studio, listening to actors lay down voice tracks for cartoons and commercials. He started performing in the family's basement, creating puppet shows with marionettes for his childhood friends, but it was in college at Boston University that the radio bug bit, and hard. He volunteered at the campus station and was canceled after his first show, which featured a "racially charged" skit titled "Godzilla Goes to Harlem."
It didn't stop him. By his own admission, Stern was ravenous for attention, ratings, and success. He didn't simply push the boundaries of taste; he eradicated the boundaries. Like a lot of on-air radio personality in those days, Stern hopped from station to station — from Briarcliff Manor, New York, to Hartford, Connecticut, to Detroit, to Washington, D.C., then to New York City itself. The boundaries kept getting broken wide open.
He's driven himself to be a radio ratings champion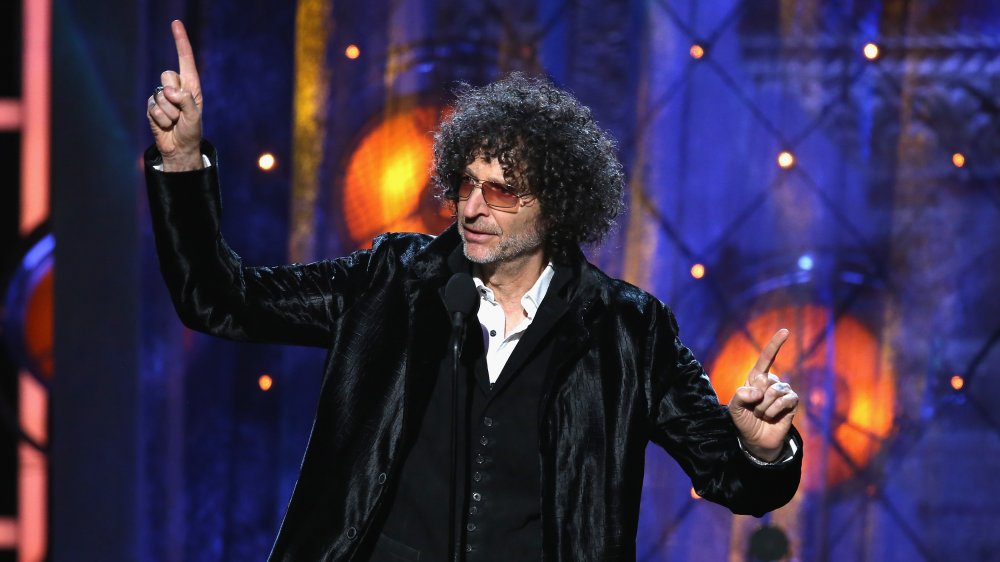 Kevin Kane/Getty Images
Stern picked up a national following by syndicating his show in the mid-1980s, which meant exposure in more of the nation's major radio markets. He was outrageous. He was profane. He was obscene. Or so the Federal Communications Commission decided, leveling millions of dollars' worth of fines on stations carrying Stern's program in 2005.
"I was obsessive about the ratings," Stern told Rolling Stone in 2018. "I wanted to continue being number one. I didn't want to be the guy just spinning records. I wanted to be as big as the music I was playing. I wanted it to be about me." Call it devotion, call it obsession, call it Giving the Public What It Wants: It cost Stern his first marriage. And his personal happiness.
He readily admits he's no longer the guy who abused guests on the air, who ridiculed women, minorities, and developmental disabilities. He speaks harshly of that Other Howard. The change is the result of years of psychotherapy. "I was like, 'Man, I can't satisfy the audience.' The only thing I've learned is I have to satisfy myself."
He's worked hard to become a better human being, too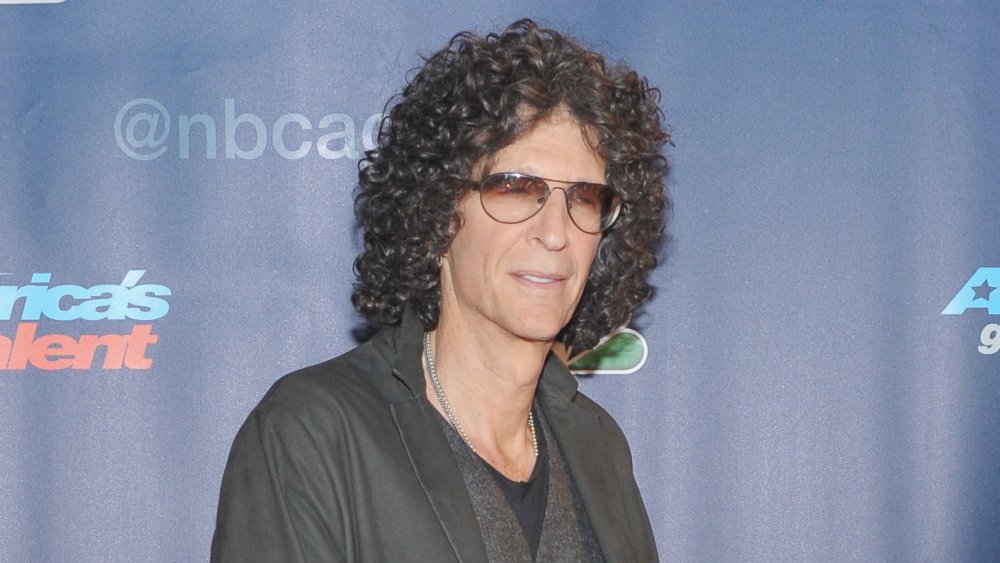 Michael Loccisano/Getty Images
He remarried in 2008 and speaks with pride of his adult daughters. He won't even re-read his first book (Private Parts; also a movie, also starring Stern). That Howard was "selfish," he says (and not in a good way). He's been on satellite radio since 2005 and still commands a strong following.
None of that prepared him for two serious health scares. His doctor discovered that Stern's white blood cell count was astronomically high. Just before beginning chemotherapy, they learned that he was eating too much fish and suffering from mercury poisoning as a result. Later, a full-body scan — he's a self-admitted hypochondriac — showed a spot on his kidney. Doctors estimated a 95 percent chance it was cancer, but surgery showed that it had been simply a cyst that had burst.
Is there a "new" Howard Stern? He seems to think so — maybe even hopes so. Nowadays he paints; he enjoys time with his wife, with his daughters. "I don't know how much time I have left," he told Rolling Stone. "There's a part of me that thinks I never acknowledge how much I truly love doing radio. If you ask me, I think I hate doing the radio show every day. Even in therapy, 'What part of you acknowledges that you really enjoy this, that this has been a great ride?' I'm trying to figure that out. I don't know."