The One Song Guns N' Roses Wrote That They Couldn't Stand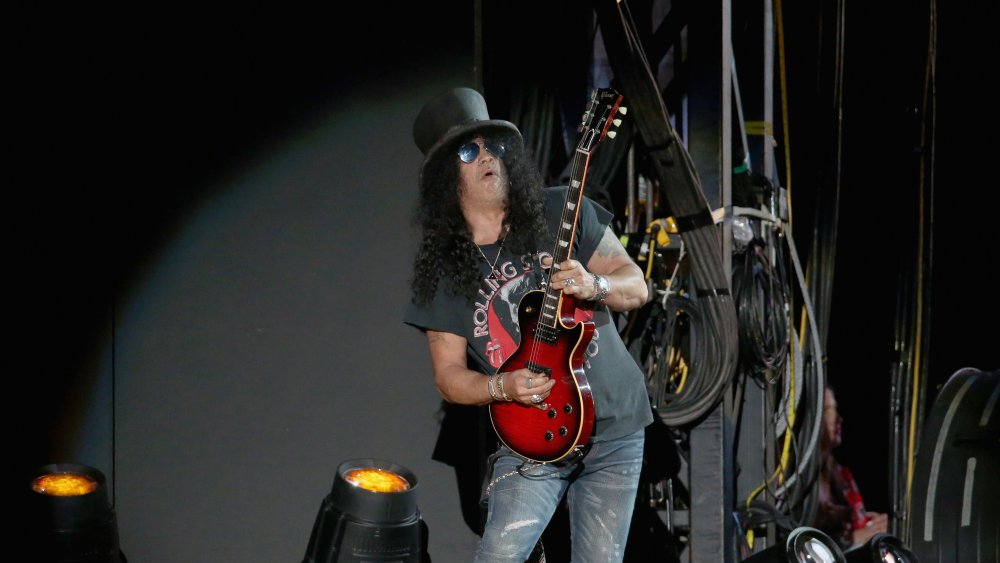 Gary Miller/Getty Images
While certain artists welcome the commercial success of their breakout hits and gladly play them at countless concerts for years to come, other musicians don't hold back their public distaste for some of their more mainstream hits. Frank Sinatra has called his 1966 single "Strangers in the Night" "the worst f***ing song I have ever heard", according to This Day In Music.
Pop superstar Madonna has never shied away from loathing "Like A Virgin" (so much so that the artist won't perform the song for anything less than $30 million, according to Playback FM). 80s hair metal band Guns N' Roses has also publicly voiced distaste for its own mainstream success:
"The thing about 'Sweet Child O' Mine,' it was written in five minutes," said bassist Duff McKagan, as reported by Far Out Magazine. "It was one of those songs, only three chords. You know that guitar lick Slash does at the beginning? It was kinda like a joke because we thought, 'What is this song? It's gonna be nothing, it'll be filler on the record.'"
Sweet Child O' Mine started as a joke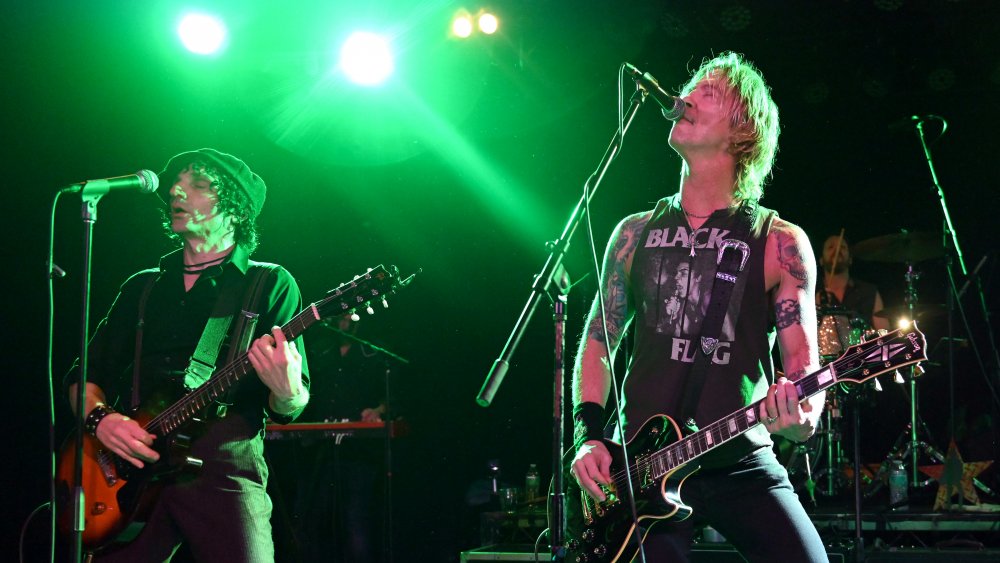 Scott Dudelson/Getty Images
Released in the summer of 1988 on the band's debut album "Appetite for Destruction", "Sweet Child O' Mine" quickly rose to the Billboard Hot 100 singles chart and eventually became GnR's' only number one U.S. single. In fact, the song garnered so much critical praise, Billboard named the song as the fifth best track of 1988. However, there was one individual who didn't believe the tune lived up to its hype: the track's songwriter, Slash.
The guitarist has reduced the song to a "string skipping" exercise and was considered a joke even at the time of its conception. According to Slash's 2007 autobiography "Slash", an early jam session saw drummer Steven Adler and Slash playing quirky melodies to warm up, including a "circus" tune. It was when guitarist Izzy Stradlin requested that Slash play the "Sweet Child" melody again that the simple exercise gained a life of its own.
Axl Rose has also mentioned that he hates the radio-edit of the song due to the fact that it removes the guitar solo, which he considers to be the best part of the song, per Playback FM.
What's more, rumors circulating in 2015 claimed that the 1988 track was actually ripped from an earlier Australian Crawl song, "Unpublished Critics". According to Billboard, the lead singer of Australian Crawl, James Reyne, undoubtedly hears a resemblance between the two tracks, but does not wish to press charges.
"But we didn't steal it from them," McKagan said of the song's similarities. "I never heard that song until a couple of days ago."