You Wouldn't Want To Meet Afroman In Real Life. Here's Why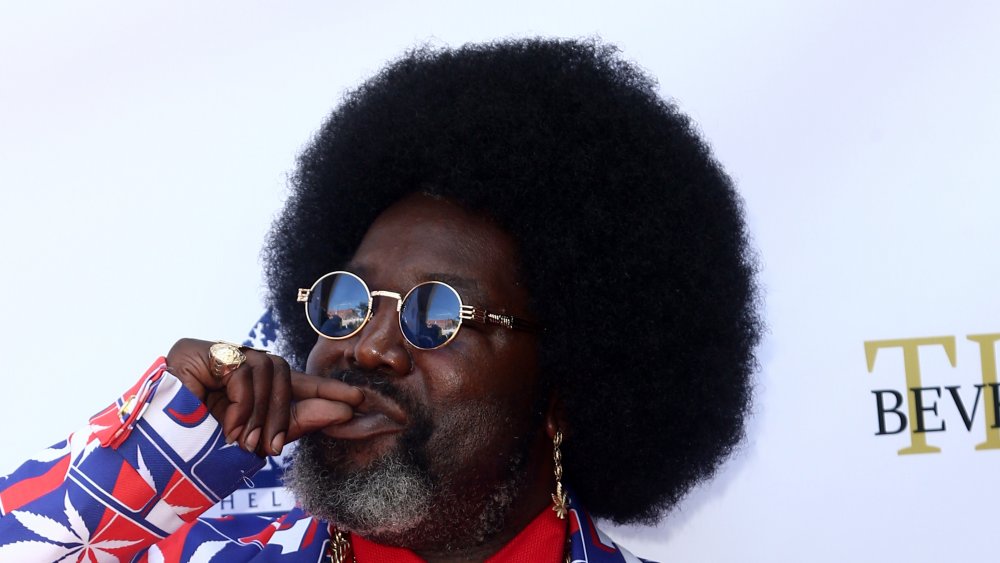 Tommaso Boddi/Getty Images
Afroman, most notable for his 2001 ode to marijuana, "Because I Got High", has sustained a moderately successful music career through touring. In the celebrated novelty hit (used as both a celebratory and cautionary tale about smoking pot), the track dives into tragic scenarios as a result of, you guessed it, getting high.
While the west coast artist appears to be jovial and mellow at first glance (both on his record and in the music video featuring fictional stoners Jay and Silent Bob), an incident at a concert on Feb. 17, 2015 says otherwise. During a performance in Biloxi, Mississippi, a female fan went onstage, drink in hand, and started dancing next to the 46-year-old rapper/singer, which prompted Afroman (real name Joseph Foreman) to punch her in the face, according to TMZ. Witnesses say that the woman fell to the ground bleeding, while Afroman continued with his set. Police had to shut down the concert and promptly arrested Afroman, booking him an assault charge. He was released on a $330 bond shortly after.
A fan interaction gone horribly wrong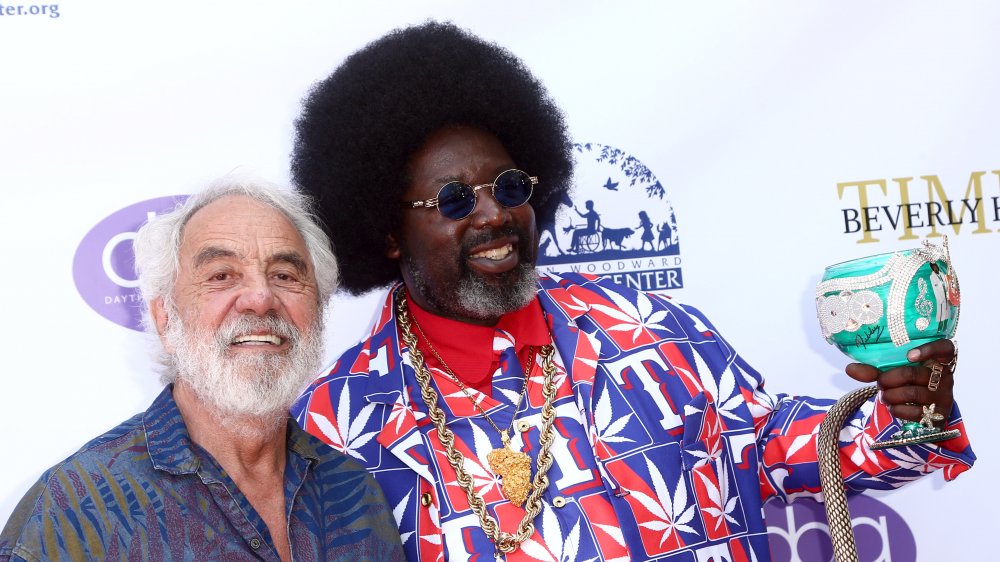 Tommaso Boddi/Getty Images
In a TIME interview, Foreman acknowledged that he would be seeking anger management rehab. The rapper claimed that he thought the fan was another individual who had been heckling him throughout the night. "I thought the girls had already left the stage, and after hearing this guy for a few songs, I thought it was him," the musician said.
Although a spokesperson for Afroman claimed that the punch was an involuntary reflex caused by the woman invading his space, the female fan, Haley Byrd, sued the concert venue and Afroman, as TMZ reports that Byrd might've actually suffered a concussion from the assault. A court ruled in the fan's favor, ordering Afroman to shell out $65,000 in damages.