Here's What Concerts Might Be Like After Quarantine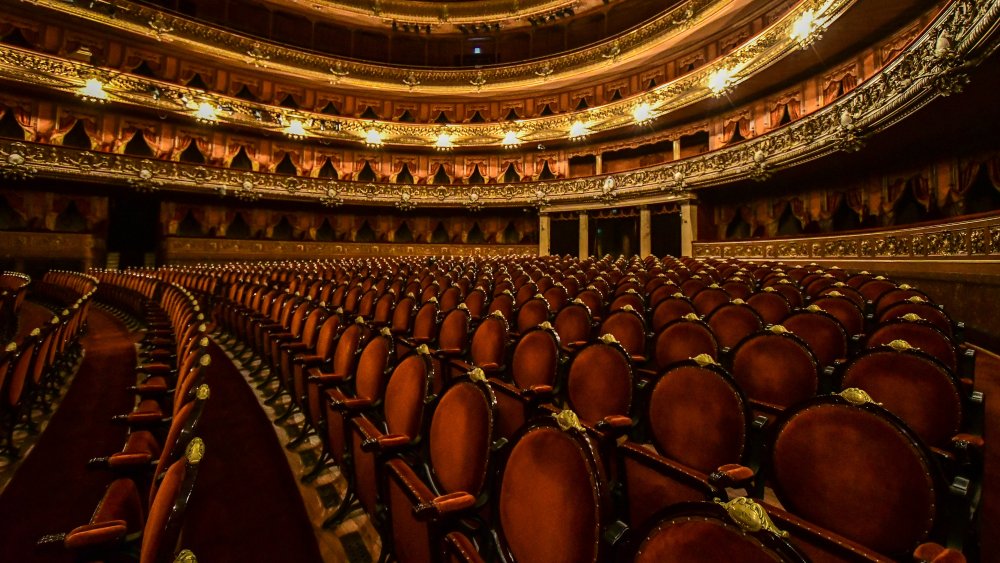 Amilcar Orfali/Getty Images
It's odd to think that it's only been a few months since we could all stand in a crowded room full of strangers, taking in the myriad poisonous body odors of the public and wiping shmutz off of each other's faces with saliva-dampened napkins. Those were the before-times, the long-long-ago. Today, the atmosphere of a club or a concert house is unobtainable, available only in rough facsimile through the act of surrounding yourself with Axe-drenched cardboard cutouts and intermittently asking them to keep their voices down for two hours.
It's equally strange to consider what live events are going to look like at the end of this. Will social distancing practices last forever? Will concerts venues fill with eager fans in Bubble Boy outfits? It would make the mosh pit a lot more fun, but a lot less metal.
The management of one venue, the TempleLive in Fort Smith, Arkansas, feels confident that they've cracked live entertainment in this, the new normal. It looks, um, not great.
Safe fun is the best fun!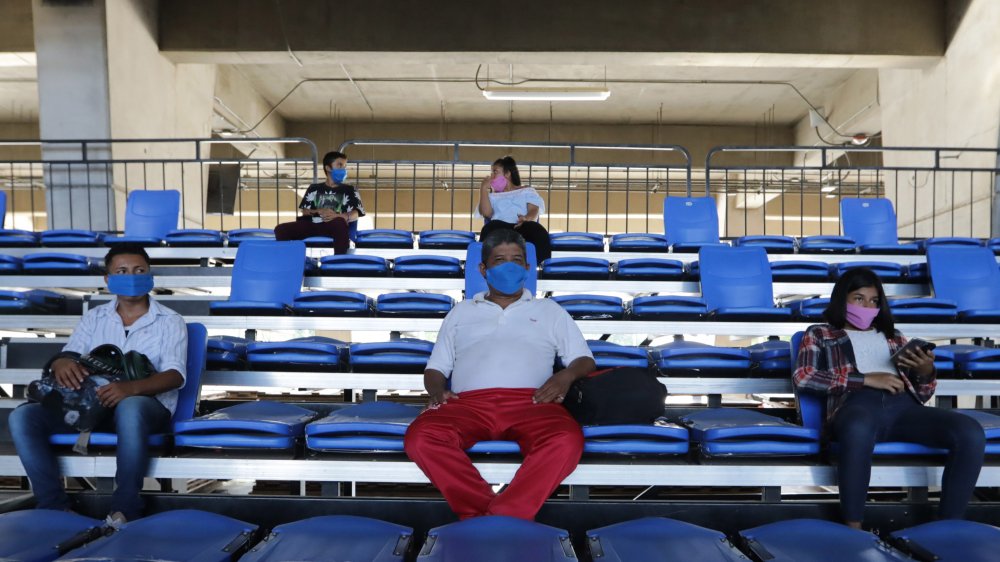 Inti Ocon/Getty Images
As reported by Heavy, a May 15th concert at TempleLive may be a template for live performances in the future. The concert, featuring Travis McCready of Bishop Gunn, is set to allow groups of six people to sit together, with each group separated by at least six feet of space from all other groups. The move would only allow for the venue to operate at roughly 20% capacity.
Per TickerMaster, other preventative measures will be in place as well: "the venue will be sanitized by an independent third party prior to each event via fog sprayers. Masks will be required by all attendees and employees. Masks will be available for purchase. Per CDC guidelines one way walk-ways in theater managed by TL employees. Six feet of separation from all seating groups or fan pods. Ten person limit in all restrooms. All soap and paper towel dispensers will be no touch. Closure of bathroom fixtures to maintain six feet of distance during use. Temperatures of attendees to be taken at entry points. All beverages will be prepackaged or have lids. TL employees will be actively wiping down touch points in venue and restrooms."
It'll be just like Woodstock '99. Sanitary, government chaperoned Woodstock '99. Party on, Wayne.