The Untold Truth Of Kamala Harris And Joe Biden's Relationship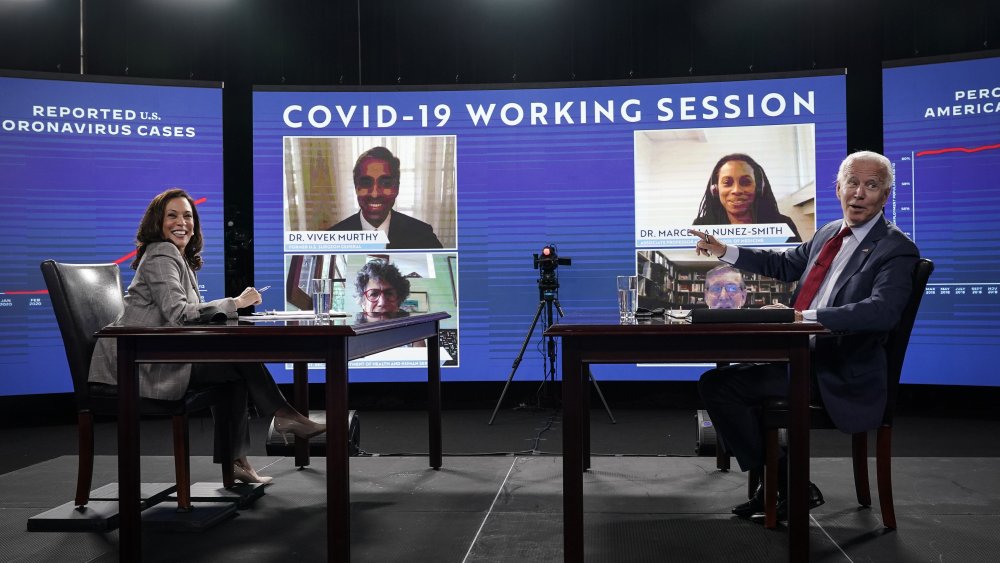 Drew Angerer/Getty Images
The riotous Democratic primary debates held in June 2019 were a pell-mell mess of accusations and, as NPR reported, mostly botched attempts at speaking Spanish, but one moment undeniably stood out among the rest, when now vice-presidential candidate Kamala Harris called out Joe Biden for his historical opposition to school busing in the 1970s. (As the BBC answered for those who were wondering the day after the debate, busing was meant as a solution to the Jim Crow-era segregation that still plagued schools even after the achievements of the Civil Rights movement, and which some, like USA Today writer Stefan Lallinger, claim continues to this day.)
As The New York Times reported, Harris began with the caveat that she did not consider Biden a racist, but did criticize him quite harshly on what she called his "very hurtful" statements about the "civility" of the good ole days. Of course, that "civility" meant finding common ground with lawmakers who supported segregation and other oppressive practices — decidedly not valid political opinions — and Harris had every right to ask President Obama's former officemate: "Do you agree that you were wrong to oppose busing in America then?"
Biden called it a "mischaracterization of his position," saying that he wasn't opposed to busing, just against the government mandating it. According to another The New York Times report, however, Biden supported a "sweeping antibusing measure" proposed by a strident opponent to civil rights progress, and even offered his own, albeit "less stringent antibusing amendment."
Harris's relationship with Biden's son helped mend their political relationship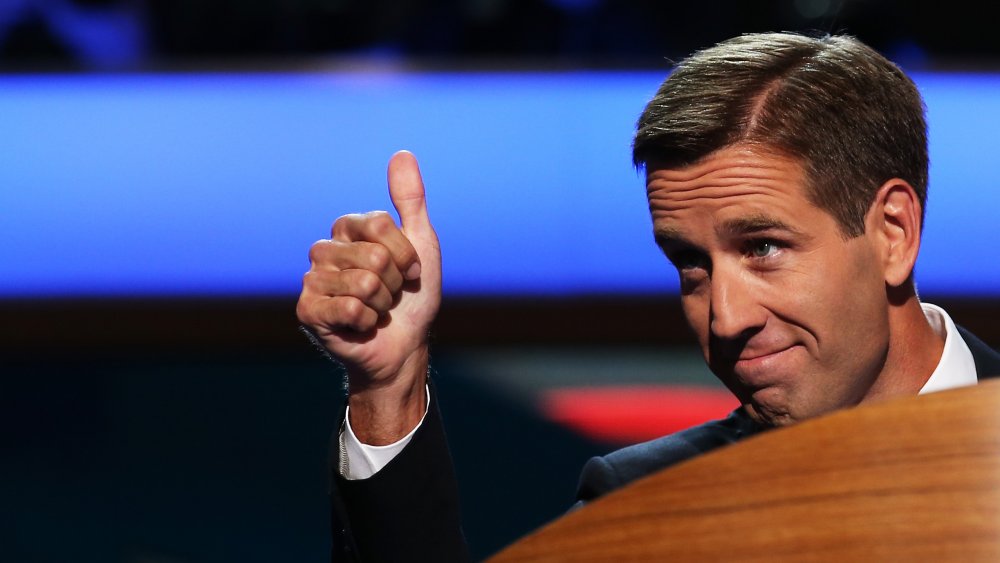 Chip Somodevilla/Getty Images
A little over a year later, Biden was the Democratic nominee for president, and he had a choice to make. As The Guardian reported in August, "Harris is the first Black woman and first Asian American on a major party's presidential ticket." Despite their quarrel a year earlier, Biden might well hope the choice of Harris will help his chances of beating the incumbent, Donald Trump, in an election year dominated by news of racial unrest.
What helped Biden and Harris move past their contentious legislative differences is a lesson for the country at large: a personal relationship that allowed them to see each other as people, rather than political pawns. Kamala Harris's friendship with Biden's late son, Beau, who died of brain cancer in 2015, and their mutual grief over the loss, helped mend the rocky relationship. The Guardian reports that to Harris, Beau was an "incredible friend and colleague." Like Harris, Beau also served as a state attorney general, and the two looked out for each other professionally. "We had each other's backs," said Harris.
For Joe Biden, Harris came with the highest recommendation possible. "There is no one's opinion I valued more than Beau's and I'm proud to have Kamala standing with me on this campaign," wrote Biden in an email to supporters.
Harris's words hurt Jill Biden, but the two have reconciled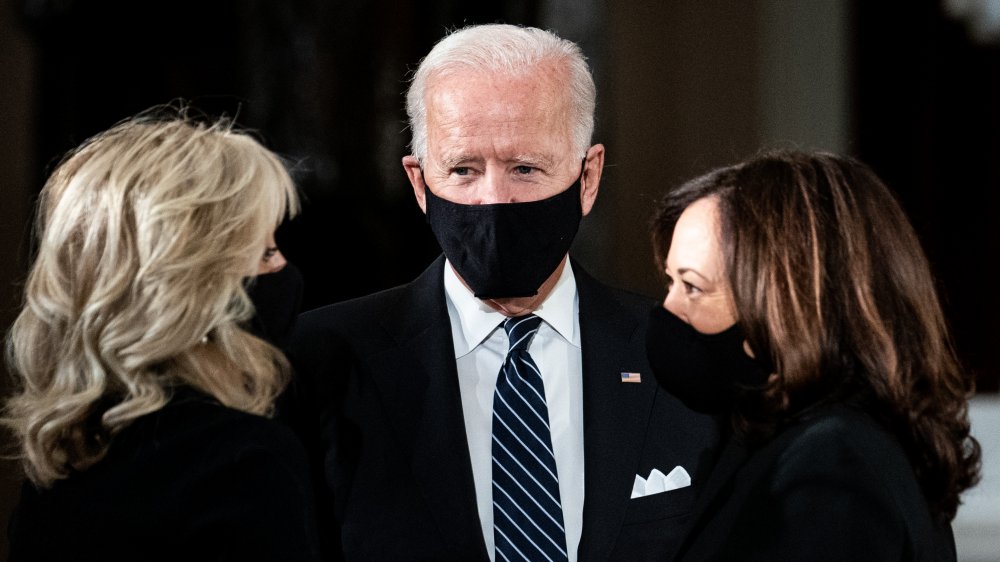 Pool/Getty Images
Her relationship with his late son showed Biden that, despite their past disagreements, Harris was the kind of running mate he was looking for, someone "who is simpatico with where I want to take the country." He added: "We can disagree on tactic, but not on strategy." As Politico reported after the announcement was made, Biden's choice to run alongside Harris was "a hit with most voters." Harris was even able to win over the biggest Biden fan of all: his wife, Jill.
Dr. Jill Biden felt that Harris's questioning of her husband's political record was unfair and unfounded. "The one thing you cannot say about Joe is that he's a racist," she said in an interview with CNN. "I mean, he got into politics because of his commitment to civil rights." She said the American people know her husband and his values, and "they didn't buy" the accusation.
As the hour neared for Biden to announce his choice for running mate, the two seemed to have buried the hatchet. The Washington Post reported in June that during an online discussion on healthcare, Kamala introduced Jill as "our next first lady," and that Harris was visibly touched when Biden spoke of an op-ed Harris had written about Black maternal health. The displays of affection augured well for Biden's announcement the following month, and now the historical president ticket appears united as election day nears.