The Surprising Truth About Michael Jordan's Flu Game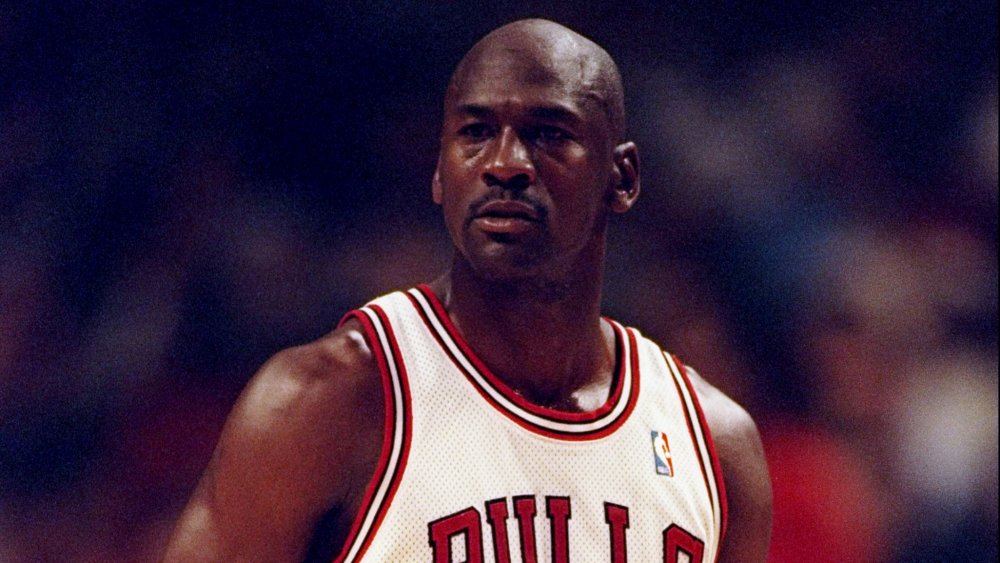 Jonathan Daniel/Getty Images
In a career filled with legendary performances, Michael Jordan's "flu game" is one of his most well-known and well-loved. During Game 5 of the 1997 NBA finals, Jordan was sick to his stomach and reported feeling "really tired and very weak," according to ESPN, and asked coach Phil Jackson to use him "in spurts." In 1997, ESPN called his performance "terrible for stretches and brilliant in others," noting that he saved his best for the fourth quarter, during which he scored 15 points. The Chicago Bulls were down by just one point when Jordan fouled with 46 seconds left on the clock. He made the first free throw and missed the second, but in the following moments made a "wide-open three-pointer from the left side" which brought the Bulls to a lead with 88 points over the Utah Jazz's 85. The Bulls finally won the game 90-87; in Jordan's own words, "I almost played myself into passing out. I came in and I was almost dehydrated and it was all just to win a basketball game. I couldn't breathe. My energy level was really low." 
Decades later, the question remains: was Jordan's "flu game" really caused by the flu? According to Tim Grover, his personal trainer at the time, the real culprit was food poisoning, reported ESPN in 2013. With no room service in their Park City hotel, Grover ordered a pizza, noting, "Park City (didn't have) many hotels back then. Everybody kind of knew where we were staying."
Bad flu or bad pizza?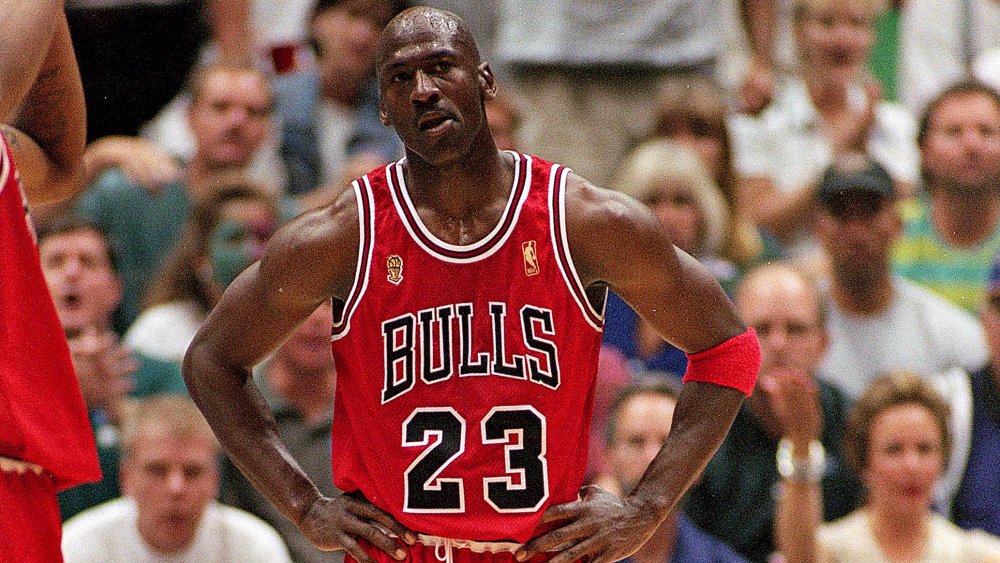 Brian Bahr/Getty Images
The pizza arrived escorted by five delivery people, presumably all of whom had guessed who might be ordering said pizza and hoping to get a glimpse of Jordan and the rest of the Bulls. Tim Grover took the pizza. He told ESPN he had "a bad feeling about this." According to Grover, Jordan was the only one who ate the pizza. At two in the morning, Grover got a call. He went to Jordan's room to find him "curled up in the fetal position. We're looking at him. We're finding the team physician at that time. And immediately I said, 'It's food poisoning.' Guaranteed. Not the flu." 
 In 2013, former NBA player Jalen Rose put forward a different, perhaps less credible theory. Rose "allegedly found his way into a college party ... had a few drinks ... and went on telling a few stories and taking some pictures," according to BleacherReport. He claimed Jordan's "flu game" was actually a "hangover game."
Regardless of what caused his illness, by the end of the game, Jordan scored 38 points and made 7 rebounds and 5 assists, "so weak at one point that he seemed to collapse into the arms of Scottie Pippen [then small forward for the Chicago Bulls]," per ESPN. Jordan himself called the game "probably the most difficult thing I've ever done," and stated, "If we had lost, I would have been devastated." The Bulls went on to win the Finals; Jordan was named MVP.