The Truth About I Am A Killer's Dale Wayne Sigler
Dale Wayne Sigler, one of the subjects of Netflix's popular docuseries I Am A Killer and, more recently, I Am A Killer: Released, openly admits that 30 years ago, he took a man's life. Sigler spent three decades in prison following a robbery attempt that went bad in 1990.
Sigler, who suffered from an abusive childhood and struggled with drugs, was living on the streets in Texas by the age of 23. One night, after "drinking beer, whiskey, smoking marijuana, smoking speed, and doing lines of speed," a friend suggested Sigler could rob his place of employment, a nearby Subway sandwich shop, for some quick cash, reports MEA WorldWide. On the night of April 6, 1990, Sigler entered the Subway shop holding a .45 caliber handgun. The lone employee, John William Zeltner Jr., fled to the back of the shop, and Sigler followed, shooting him twice in the back of the head. He then shot Zeltner four more times, before escaping with around $450 from the cash register, according to The Latch.
A little after 1 a.m, customers discovered Zeltner's body in the back room and called the police. Following a tip-off, police picked up Sigler shortly after the body was found, and he confessed to the killing.
A change in Texas jury law saved Sigler from death row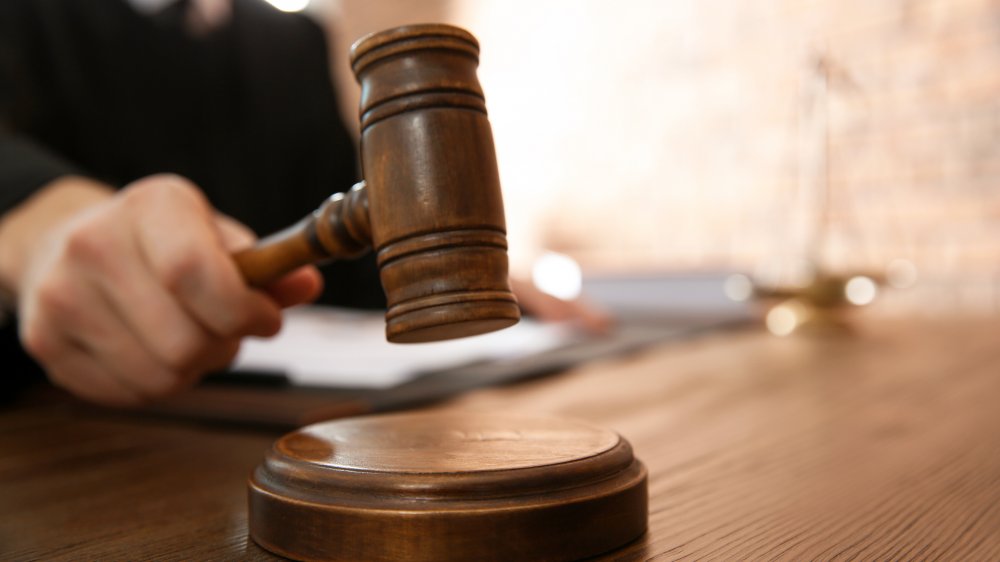 Shutterstock
Sigler already had a history of prior arrests, including one shoplifting charge and a string of juvenile felony offenses for burglary, according to MEA WorldWide. Court documents revealed he initially appeared to show no remorse for having taken Zeltner's life, and reportedly bragged about the murder to his friends after the incident.
Tommy Lenoir, a homicide detective working the case, described the crime as an "execution style" murder, per Decider, and stated the severity of the wounds showed clear overkill. The prosecution referred to the murder as "particularly heinous," and these condemnations, combined with Sigler's prior arrests and his lack of remorse, led the court to seek the highest punishment for his crime, per The Guardian. In 1991, Sigler was sentenced to be executed for the murder of Zeltner.
Just two years later, however, Sigler received a chance to amend his sentence, thanks to a change in Texas state laws. In 1993, the state passed a new law regarding jury selection, and Sigler's lawyers argued that this invalidated Sigler's death sentence. Sigler's case was successful, and his sentence was changed to life imprisonment, with the possibility of parole after 30 years. In 2019, Sigler became eligible for parole, making him one of only seven prisoners to ever be taken off death row in Texas, according to The Guardian. At the age of 53, Sigler was released after serving close to three decades on death row.