The Tragic Death Of Sandy West From The Runaways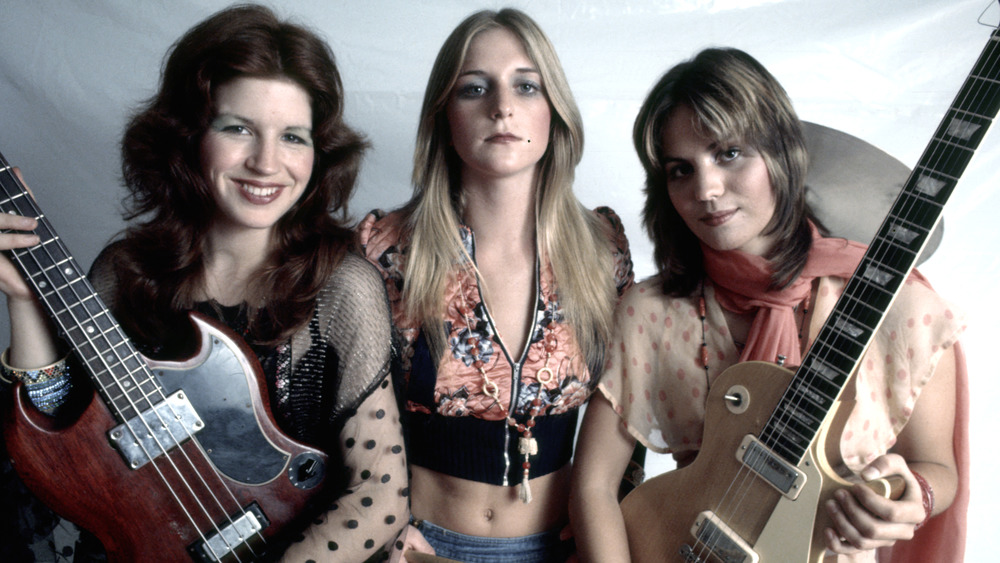 Michael Ochs Archives/Getty Images
All-girl rock band the Runaways undoubtedly paved the way for generations of female rockers. The groundbreaking quintet proved to the world in the mid-1970s that women could rock as hard as men could, inspiring bands such as the Go-Go's, Sahara Hotnights, L7 and the Donnas to take the stage. In fact, the band of teenagers had such an influential and unique sound that shook the male-dominated music industry to its core that bands from the Germs to White Flag have cited them as influences.
Per the Guardian, former Runaways drummer Sandy West (born Sandy Pesavento) grew up in Huntington Beach, California, and spent the majority of her time skiing and surfing. However, it was when her grandfather gifted nine-year-old West her first drum set that she discovered an untapped passion: music. Sandy West would formally join the Runaways at 15 after meeting notorious record producer Kim Fowley, who would go on to serve as the manager for the band (Fowley was the one to put West in touch with guitarist Joan Jett).
While West never achieved the same level of fame that former bandmates Joan Jett or Micki Steele saw, she never lost her love of drumming. Even as she went on to work in construction, West continued to play in her own band, the Sandy West Band, and toured California throughout the 1980s and '90s, occasionally performing with former Runaways vocalist Cherie Currie. She also did session work with John Entwistle of The Who and taught drumming lessons.
Former bandmates say Sandy West "changed the world"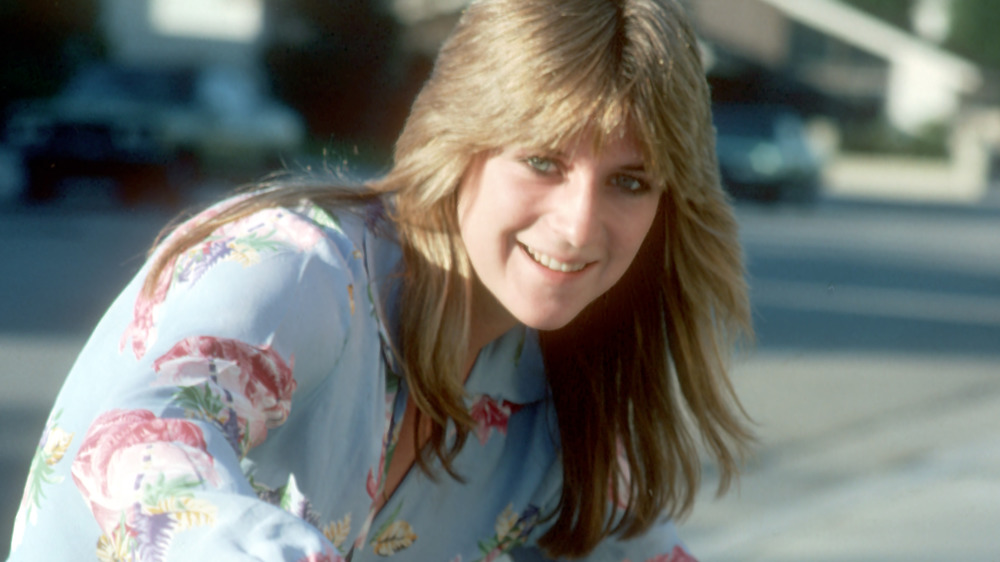 Michael Ochs Archives/Getty Images
Per the New York Times, Sandy West, who was known to be a heavy smoker, was tragically diagnosed with lung cancer in 2005, succumbing to the disease after many treatments on October 21, 2006. West passed away in hospice care in San Dimas, California, at the age of 47.
A 2006 memorial tribute concert was held in Hollywood with performances by the Sandy West Band, Cherie Currie, the Bangles, the Donnas, and Vinny Appice, as Vintage Rock reports. "We shared the dream of girls playing rock and roll. Sandy was an exuberant and powerful drummer. I am overcome from the loss of my friend. I always told her we changed the world," said former bandmate Joan Jett in an official statement mourning her old friend.
Cherie Currie also grieved West upon news of her death. "Sandy West loved her fans, her friends and family almost to a fault. It will never be the same for me again to step on a stage, because Sandy West was the best and I will miss her forever," Currie said.