Where Is Chris Pitman From Guns N' Roses Today?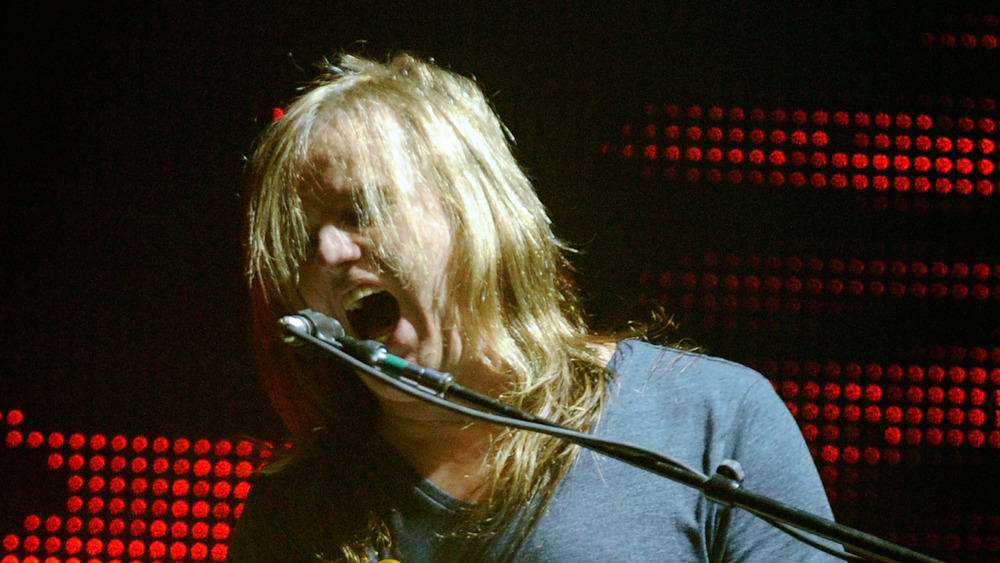 Ethan Miller/Getty Images
Guns N' Roses members such as Axl Rose and Slash are always making headlines, however, former members like multi-instrumentalist Chris Pitman have been much harder for fans to track down over the years. Pitman was known for taking on many musical duties, such as playing keyboard, bass, percussion and doing backing vocals after joining GNR back in 1998. He was also featured on GNR's sixth album, Chinese Democracy, and was a member until 2016. However, Pitman made a costly mistake and was fired for posting rude remarks about the band's previous plans to tour, per Blabbermouth. The former GNR musician drunkenly wrote: "This is a nostalgia tour, please don't mention those who are there the last 20 fkg years [sic] oh god no! ...(a money grab) FU."
The musician later went on Twitter and tried to set things right, writing: "I sincerely apologize to GNR,especially the band and crew,for stupid comments about upcoming tour, ..remember kids, dont drink n text!" According to Loudwire, after not being added to the band's tour following his comments, Pitman lashed out again, saying: "hey brother! ive been off FB for awhile, and yes, I quit the Oldies band, they just wanna repeat that 30 year old music over and over,... boring. but gotta killer new band with Danny [Carey] from TOOL and Matthew [Setzer] from Skinny Puppy ... and we are really excited! hope your doing great!"
Chris Pitman reteams with Tool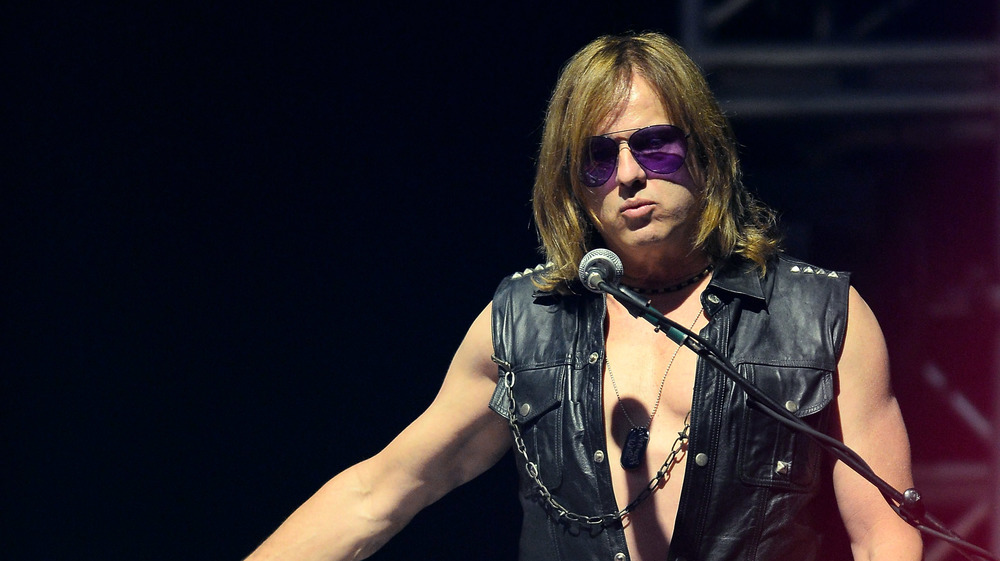 Ethan Miller/Getty Images
After Pitman's departure from the band, he lashed back again suing Axl Rose and seeking $163,000 for work he'd done for the band and wasn't paid for, per TMZ. Rose and Pitman settled out of court and the case was dismissed. Ever since then, Pitman seemed to have disappeared. For years, fans didn't know his whereabouts and there was no news of anything in the works. In 2019, Guns N' Roses Central posted news of Pitman being featured in a new book by Danny Carey. Later that year, the site reported Pitman had been in a picture taken with Tool while working on their latest album, Fear Inoculum. And in early 2020, Guns N' Roses Central wrote that Pitman had attended a show with the band in New Orleans. Both Pitman and Tool have a history of working together even before he joined GNR. According to Loudwire, Pitman toured with Tool from 1994 to 1995. We can only hope Pitman will work on more music with the band, and, who knows, maybe even reconcile things with Guns N' Roses.