This Is What Ron Thal From Guns N' Roses Is Up To Today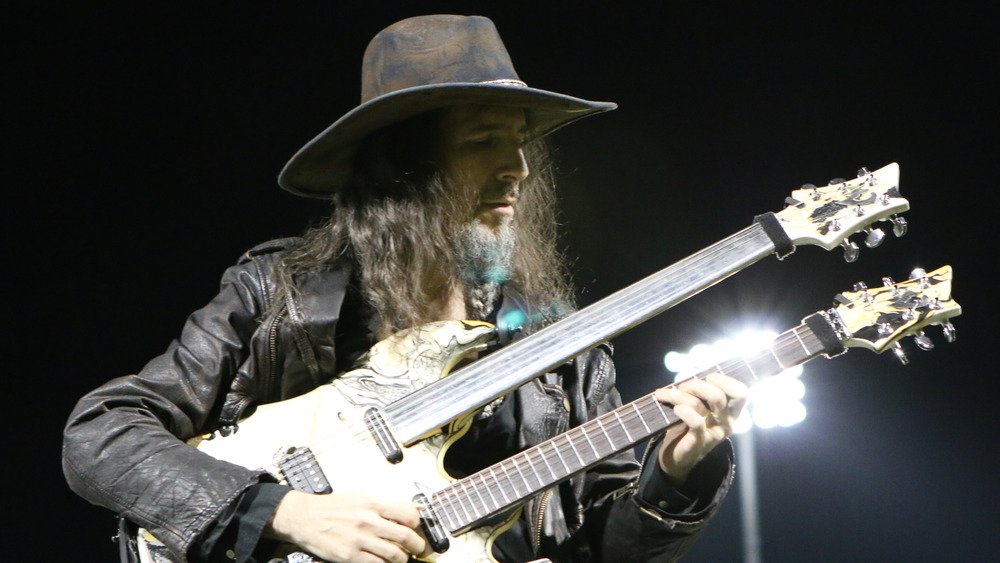 Mark Weiss/Getty Images
Since its formation in 1985, American rock band Guns N' Roses has seen a few lineup changes over the years. In fact, as of 2020, the band's only constant member has been vocalist Axl Rose. Every other major player in the band has been part of a revolving door of new or returning faces, to the point where there are 16 people, plus various touring members, who have been a part of the band's legacy. But for every current face in the band, there are multitudes of former members who have gone on to pursue other projects.
As reported by Blabbermouth, guitarist Ron "Bumblefoot" Thal first joined Guns N' Roses in 2006, and, though he says he doesn't want to reveal the worst parts of the gig just yet, he claims he found it difficult to fit into the lineup and even had to "get a little violent" to gain the respect of his bandmates during his tenure, which lasted until 2014. Although Louder Sound details that his departure was never officially announced, Thal has said that the decision to leave the Grammy-nominated band was difficult to make, at least partially fueled by the inkling that some of the band's most infamous members were planning a reunion tour. Ultimately, Thal "wanted [the band] to be something that [he] knew it wasn't ever gonna be."
He's still doing music (and pursuing a culinary passion)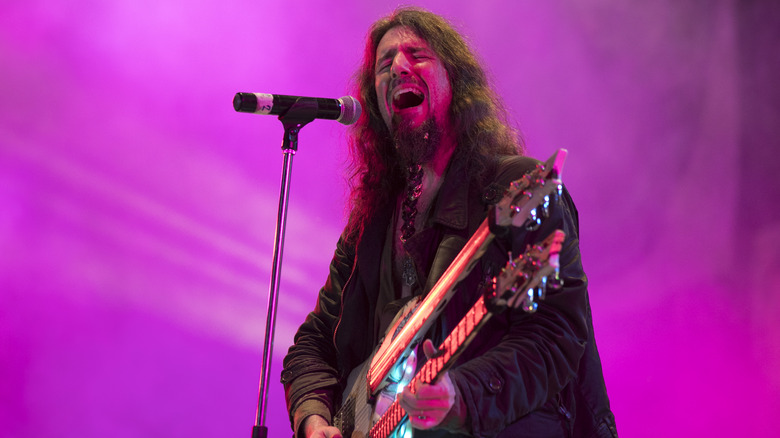 Brent Lewin/Getty Images
After leaving Guns N' Roses for good in 2014, Thal's official website reports that the guitarist has been pretty busy in recent years, focusing on solo work, running music camps, and playing in a supergroup alongside John Moyer (Disturbed), Jon Votta, and Vince Votta, called Art of Anarchy. In 2017, Thal also joined a prog-metal supergroup dubbed Sons of Apollo with bassist Billy Sheehan, keyboardist Derek Sherinian, vocalist Jeff Scott Soto, and drummer Mike Portnoy. In 2018, they released their debut album, titled Psychotic Symphony.
In 2019 it was announced that Thal had joined English rock group Asia as lead vocalist and guitarist, and that he would debut as part of the band's touring lineup during a joint summer tour with Yes.
And the nickname? "Bumblefoot" is a bacterial infection afflicting chickens, reports Scoop from the Coop. Thal learned about it when his wife was studying for veterinary exams, reports All That Shreds. It started as the name of his band, then became his nickname. Thal isn't content with just music, however; according to the National News, he also touts a line of award-winning hot sauces (with equally appetizing names). Chowhound ranks his "Bumblef*****" ginger-ginseng-caffeine sauce at #19 of the 25 spiciest hot sauces in the world.