Where Is The Man Convicted Of Killing Yusuf Hawkins Today?
On the evening of August 23, 1989, a Black teenager named Yusuf Hawkins, his brother, and two friends traveled from East New York, their neighborhood in Brooklyn, across the borough to Bensonhurst, a predominantly white, Italian-American neighborhood, to look at a used car. While Brooklyn is a diverse borough, many neighborhoods remain highly segregated, as Politico reports, and racially motivated killings by white mobs were not unheard of (via The Macaulay Honors College at the City University of New York). That was the context the four outsiders stepped into that night, not knowing that a white girl, rumored to be dating a Black teen, was throwing a party — and people in the neighborhood were not happy.
According to Time, a group of white attackers (possibly up to 30 people, says All That's Interesting) was lying in wait for any Black teens who might be coming to attend the party. The group encircled the young men from East New York, beating them with baseball bats. At some point in the altercation, things escalated and a shot rang out. Hawkins had been hit. The crowd dispersed. Sixteen-year-old Yusuf Hawkins was pronounced dead on arrival at the hospital.
Who killed Yusuf Hawkins?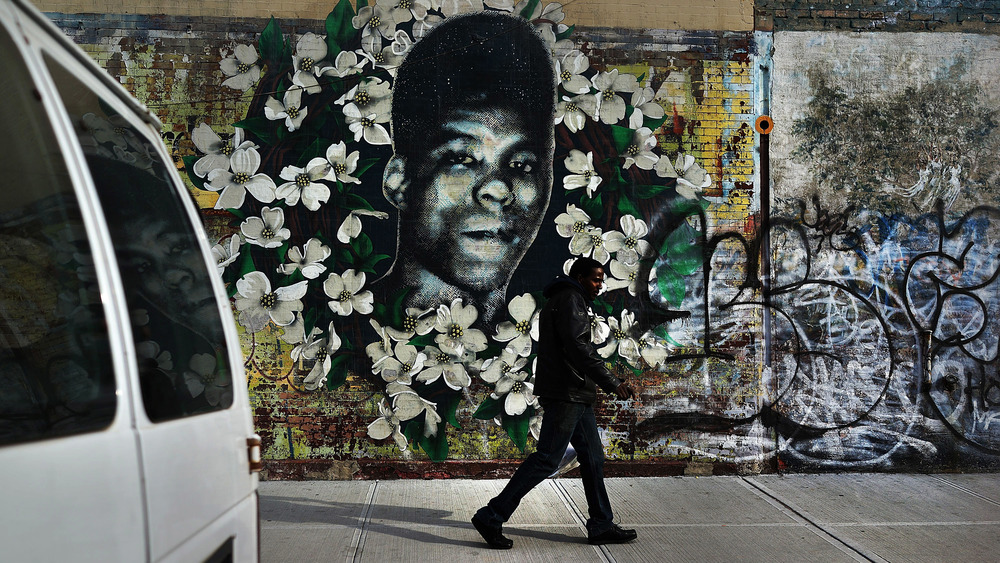 Spencer Platt/Getty Images
The killing touched off multiple protests and marches, including one through Bensonhurst, where, as The New York Times reported, marchers in support of Hawkins were met with racist chants. Of those who participated in the mob that night, only eight were charged, five convicted, and three served jail time. Only 19-year-old Joseph Fama was convicted of murder – in the second degree and by "depraved indifference," reports Bustle. Fama was sentenced to 32 years for his role in the killing and is eligible for release in April of 2022, pending a parole hearing in December 2021.
Fama has steadfastly maintained his innocence, claiming he never fired the fatal bullet. In the 2020 HBO documentary Yusuf Hawkins: Storm Over Brooklyn, Fama reasoned that "mere presence is not guilt. If that's the case, then 30 other people are guilty." That's likely cold comfort to Hawkins' mother, Diane, who told the New York Daily News in a 2014 interview, "I can't forgive anybody. I can't do it." Fama remains incarcerated at the Clinton Correctional Facility in Dannemora, New York.