This Is How John Gotti Finally Got Caught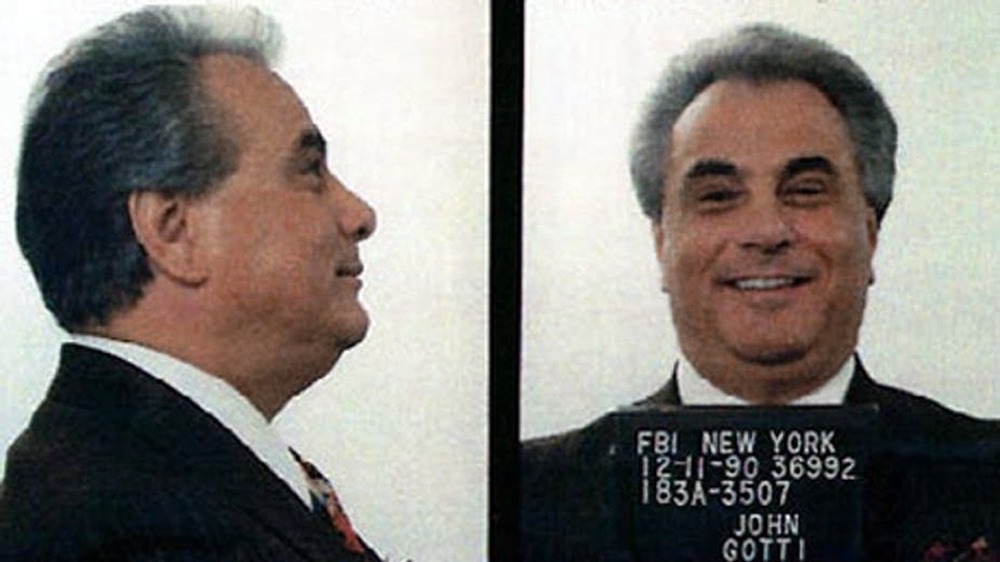 Donaldson Collection/Getty Images
John Gotti, probably one of the most famous mobsters in recent history, earned the nickname "Teflon Don." It wasn't because he exclusively used Teflon-coated cookware, but because criminal charges just don't seem to stick on him. But Gotti was eventually captured and sent to prison. So how did the "Teflon Don" lose out this time?
Gotti had been on the FBI's radar for a while. He was born in the Bronx, wrote Biography, and grew up in poverty. Gotti started working for gangs when he was just 12 years old when he lived in the East New York section of Brooklyn. He began running errands for the head of the Gambino crime family. Gotti dropped out of high school at 16 and led his own gang in Brooklyn.
Gotti may have managed to brush off criminal charges in his later life, but law enforcement jailed him several times in his early days. According to the FBI, he was arrested in 1968 for helping plot a scheme to steal merchandise. Gotti, his brother Gene, and a childhood friend stole cargo and hijacked a truck from the JFK airport. Even though all three pleaded guilty, Gotti was released in 1971.
Then, in 1973, Gotti committed his first murder. He was tasked to shoot Jimmy McBratney, who had killed a member of the Gambino crime family. Gotti went to jail, but once again was released a few years later.
You should hear the tapes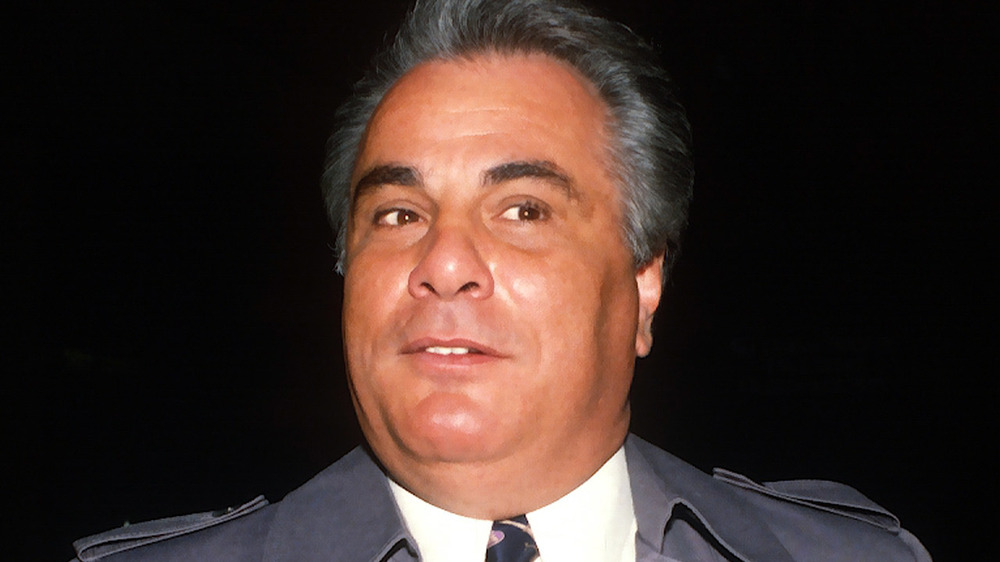 Yvonne Hemsey/Getty Images
After his release, Gotti became a full member of the Mafia. He didn't waste time rising in the ranks.
The FBI said Gotti was involved in the murder of Paul Castellano, the successor to Carlo Gambino. With Castellano gone, Gotti took over. He cultivated a tabloid celebrity persona, explained History. He wore expensive suits and threw lavish parties. He also hired really good lawyers. Gotti went to trial several times for different crimes, and his lawyer got him acquitted three times, which is how he became "Teflon Don." Well, that, and witness intimidation, and jury tampering. The authorities scratched their heads. How were they going to get this guy in jail?
So the FBI looked at other ways they could prosecute Gotti. First, the Bureau worked with the New York Police Department to bug Gotti and record his conversations. They got a court order allowing them to install electronic eavesdropping devices in places he frequented, including the Ravenite Social Club, his headquarters in Manhattan. Second, the FBI tried to convince many of Gotti's associates that they had arrested to turn on him. Sure, Gotti kept getting acquitted, but the people who worked for him were not as lucky.
One such associate was Salvatore "Sammy the Bull" Gravano. Gravano had been one of Gotti's top henchmen. The FBI had recorded Gotti talking about Gravano, said The Mob Museum. Gotti called his underboss greedy and criticized him. The FBI played the tapes for Gravano. He became disillusioned with Gotti and agreed to a deal; he would testify against his boss.
He became the Velcro Don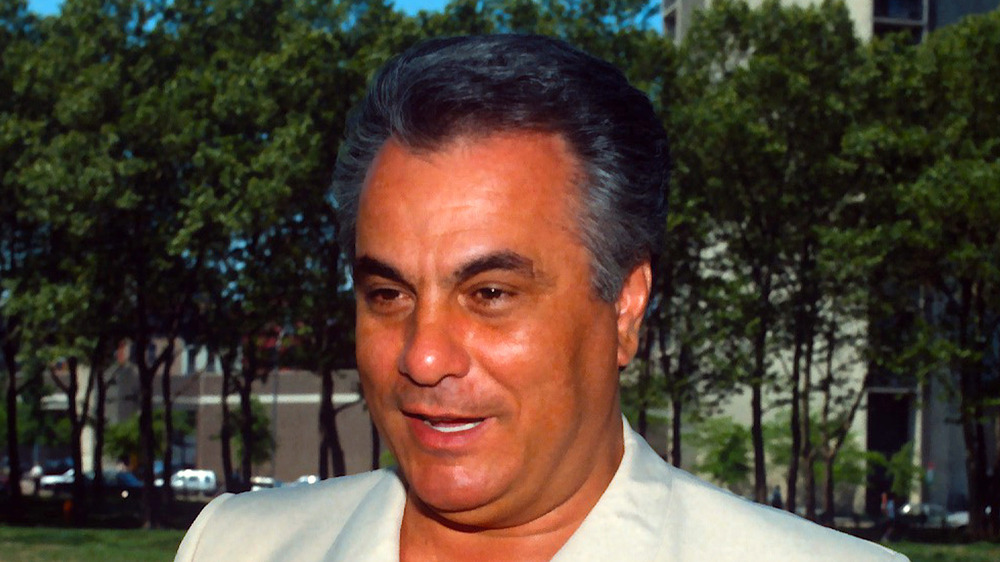 Yvonne Hemsey/Getty Images
The FBI raided the Ravenite and arrested Gotti on multiple counts of racketeering, extortion, and jury tampering. This time, the jurors remained anonymous, to prevent bribes. The trail was a media sensation. Newspapers had a field day with it, and there was always a crowd outside, some calling for Gotti to be found guilty, and those who supported him.
The Los Angeles Times reported the tapes caught Gotti giving orders to murder people who disobeyed him. He told associates that he killed people and even approved a hit for the murder of another gang member that Gravano requested.
And then, there was Gravano's testimony. He admitted that he had committed 19 murders, 10 of which were ordered by Gotti. Gravano, who Gotti wanted to take over for him if he was killed, became the highest-ranking mafia member to testify against the head of the Gambino crime family.
The jury deliberated for 13 hours before finding Gotti guilty. The "Teflon don" was sentenced to life imprisonment. Gravano got five years and was released in 2017. Gotti went to prison in 1992. In 1998, he was diagnosed with cancer and had surgery to remove a tumor. In the end, Gotti died in prison in 2002. Even though he was finally caught, people were still fascinated with him. His funeral became a media sensation, too.