This Is How Much Mobster John Gotti Was Once Worth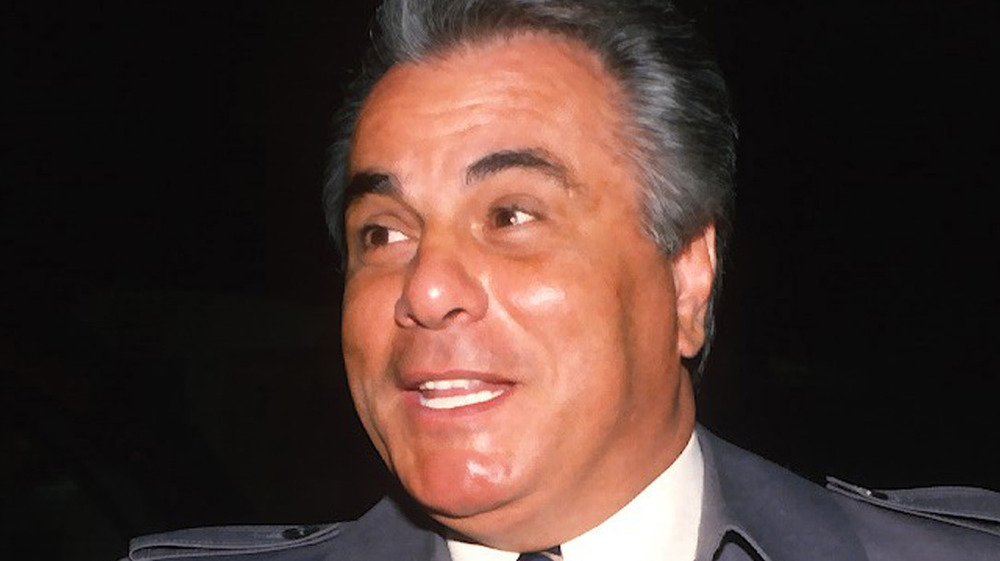 Yvonne Hemsey/Getty Images
John Gotti Sr. created a criminal empire during the 1980s that was virtually unparalleled. He may have grown up poor in the Bronx and Brooklyn, but he rapidly rose to power within the Gambino crime family as a protégé of underboss Aniello Dellacroce. In 1985, he organized the murder of crime boss Paul Castellano and then took over the family. Gotti made the family — and himself — a fortune anywhere he saw an opportunity, including gambling, narcotics, pornography, loan sharking, auto theft, prostitution, extortion, and labor racketeering. At his peak, Gotti had an estimated net worth of $30 million, adjusting for inflation, according to Celebrity Net Worth. 
In his 1997 book Underboss, former mob associate Sammy "The Bull" Gravano wrote that Gotti had an annual income of no less than $5 million during his years as boss. But, according to Gravano, Gotti's take was more likely in the range of $10 to $12 million. As with most things involving the mafia, proof is hard to come by. And if you asked Gotti's lawyers, he was a plumbing contractor who earned $60,000 a year, as the Los Angeles Times reported during one of his trials.
How did John Gotti like to spend his money?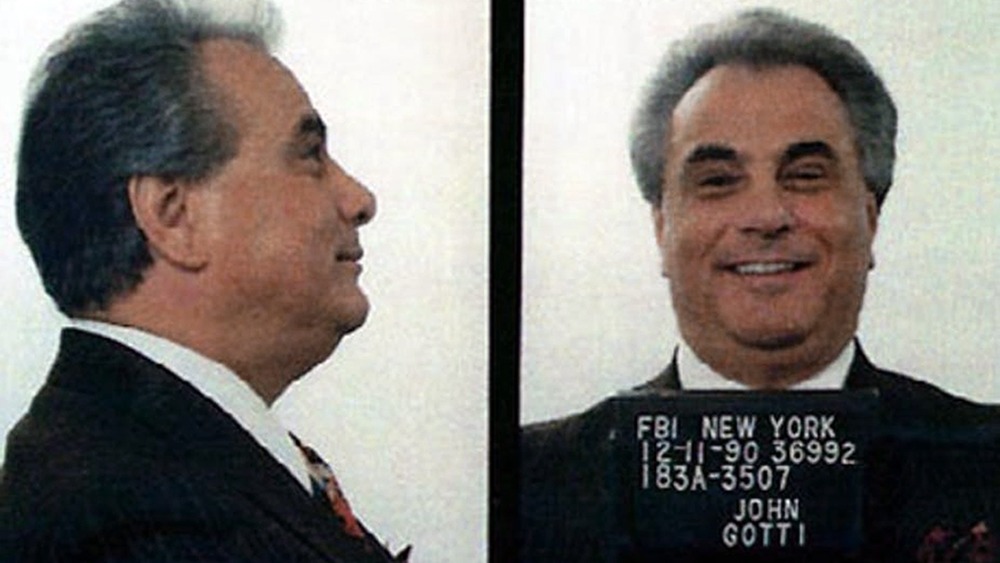 Donaldson Collection/Getty Images
John Gotti Sr. may have made more money than most people can dream of, but he spent it, too. Gotti became known as "The Dapper Don" for sporting expensive, perfectly tailored Brioni suits and dining in some of New York's fanciest restaurants. But his taste for expensive clothes and upscale dining couldn't possibly compare to his compulsive gambling problem that many say took over parts of his life — regularly dropping as much as $30,000 a night, according to All That's Interesting. Cards, dice, horse races — Gotti never met a gambling opportunity he didn't like. But he was terrible at all those, according to former associate Sal Polisi, in his book The Sinatra Club: My Life Inside the New York Mafia.
Where Gotti did excel, however, was betting on board games, with a particular winning way at playing Scrabble and Monopoly. According to Polisi, they even played Monopoly with real cash that had a $3,000 buy-in. "We bet on those games and John won a lot of them," Polisi wrote. In one marathon game of Scrabble, Gotti dropped a bunch of cash, calling out, "Three hundred clams says it's a name, a proper f******* noun and you lose."
Gotti's biggest gamble came to an end after authorities brought him down in 1992. "The Teflon Don" was no more. He was sentenced to life in prison without parole. According to Biography, Gotti died from "head and neck cancer" in federal prison on June 10, 2002 at the age of 61.