What A Facebook Ban Really Means For Trump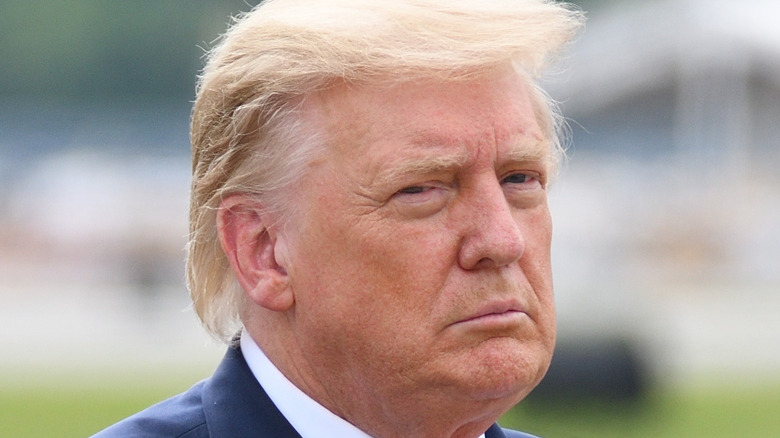 Shutterstock
The Facebook Oversight Board decided Wednesday to uphold their ban on former President Donald Trump after he was initially suspended from using his personal account at the social media platform on January 6 following the insurrection at the United States capitol building.
On January 7, Facebook chose to make the suspension indefinite. According to Facebook, he was suspended for "actively fomenting a violent insurrection designed to thwart the peaceful transition of power." The suspension also applied to Instagram, which is owned by Facebook.
The May 5 announcement from the oversight board said that while they will uphold the suspension for now, an indefinite suspension is inappropriate, and Facebook must make a permanent decision on whether Trump will continue to be banned from the social media giant or not.
According to the oversight board, "Within six months of this decision, Facebook must reexamine the arbitrary penalty it imposed on January 7 and decide the appropriate penalty. This penalty must be based on the gravity of the violation and the prospect of future harm. It must also be consistent with Facebook's rules for severe violations, which must, in turn, be clear, necessary and proportionate."
Donald Trump may create his own social media platform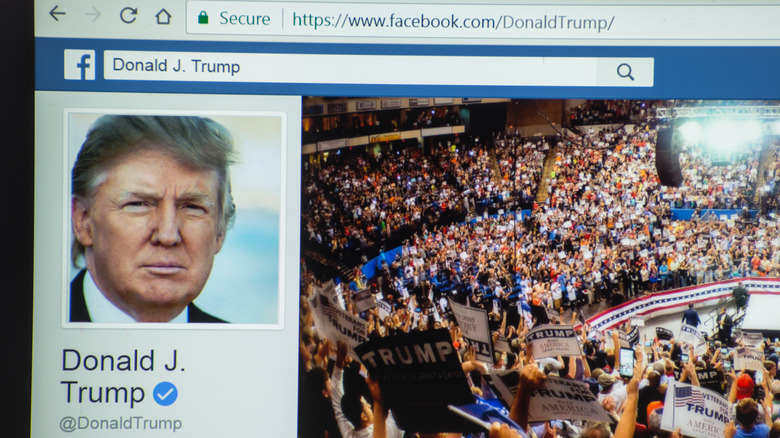 Shutterstock
When Donald Trump was initially banned from Facebook, he lost access to communications with 35.4 million followers on that site, and 24.6 million Instagram followers, according to the Wall Street Journal. Trump is banned from the use of several major social media platforms, including Twitter, YouTube and SnapChat. On Twitter alone Trump had 88.7 million followers.
However, the former president wasn't going to let those suspensions stop him from getting his messaging out there. According to Fox News, Trump has plans to start his own social media Platform. In March, Trump senior adviser Jason Miller told Fox News' Media Buzz, "I do think that we're going to see President Trump returning to social media in probably about two or three months here, with his own platform. And this is something that I think will be the hottest ticket in social media, it's going to completely redefine the game, and everybody is going to be waiting and watching to see what exactly President Trump does."
In the meantime, Trump is circumventing a lack of a social media megaphone by posting shareable messages on his website, From the Desk of Donald J. Trump. It's not exactly social media, because there is no place for comments, but it does read much like a Twitter news feed. Icons next to the posts allow people to like them, or share the posts to their own Facebook or Twitter page.