The Reason The Cranberries Broke Up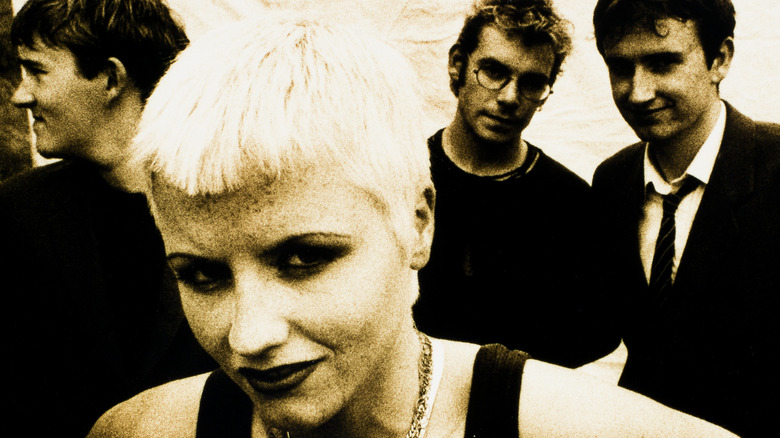 Niels Van Iperen/Getty Images
When The Cranberries rose to fame in the '90s, they altered the understanding of what a rock band was supposed to sound like. This was largely due to the Irish band's frontwoman, Dolores O'Riordan, who had a voice that a Melody Maker journalist described in 1991 as "the voice of a saint trapped in a glass harp" (via The Guardian). The band's hits, including "Dreams," "Zombie," and "Linger," juxtaposed heavier alt-rock elements with O'Riordan's ethereal, yodeling vocals.
On January 15, 2018 — after nearly three decades of The Cranberries — O'Riordan called a friend and left a voicemail saying that a recent recording was sounding "f*cking terribly good" (per The Guardian). But later that night, with high levels of alcohol in her blood, the 46-year-old vocalist and lyricist accidentally drowned in the bathtub.
O'Riordan's death shook the music world, not least of all her bandmates Noel Hogan, Mike Hogan, Fergal Lawler, and Niall Quinn. "We are devastated by the death of our friend Dolores," read a statement shared by the band on Twitter. "She was an extraordinary talent and we feel very privileged to have been part of her life from 1989 when we started the Cranberries. The world has lost a true artist today." Following O'Riordan's death, the remaining members of The Cranberries decided they would not move forward without her.
The Cranberries disbanded following Dolores O'Riordan's death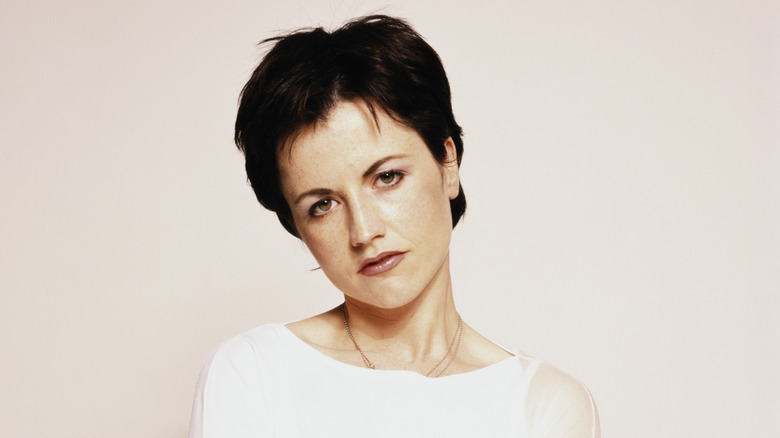 Tim Roney/Getty Images
The remaining members of The Cranberries decided they would not continue without Dolores O'Riordan's presence, dreamlike lyrics, and distinctive vocals.
At the time of her death, O'Riordan had written and recorded an album with the band, titled "In The End." The finished product was released on April 26, 2019, as The Cranberries' eighth and final album. The Guardian described it as a collection of "moving swan songs."
Many of the album's lyrics sprang from O'Riordan seeking treatment for mental health issues. "Dolores had an awful lot going on and she was on a roll of being able to write," band member Noel Hogan said in a 2018 interview for The Guardian. "Lyrically, the new album is very strong. She always said she found it hard to write songs when she was happy. She always said: put a bit of misery in her life and it was easier."
"We will do this album and then that will be it," Hogan added. "There is no need to continue." In a review of "In The End," Rolling Stone noted that "even though they had no way of knowing that this would be their parting statement, almost everything about it exudes finality."
If you or someone you know is struggling with mental health, please contact the Crisis Text Line by texting HOME to 741741, call the National Alliance on Mental Illness helpline at 1-800-950-NAMI (6264), or visit the National Institute of Mental Health website.