The Hidden Meaning Of The Cranberries' Zombie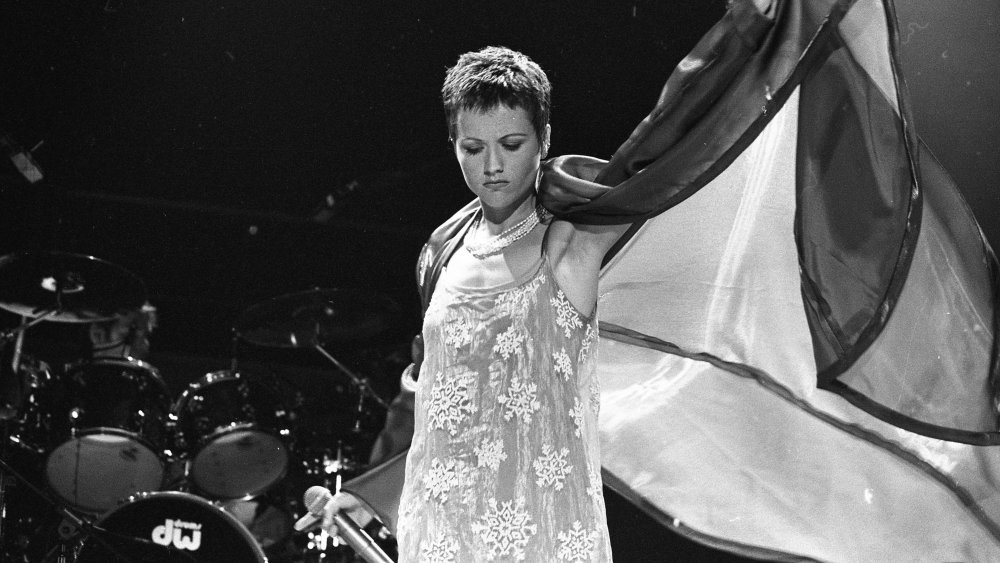 Independent News And Media/Getty Images
Written during the peak of the grunge movement in the mid 1990s, Irish rock band The Cranberries' 1994 hit "Zombie" bombarded airwaves and marked a new era of success for the group. With lyrics such as "They're still fighting/With their tanks, and their bombs/And their bombs, and their guns/In your head, in your head, they are dying" and heavy electric guitar instrumentation, it's easy to pass the song off as a reference to an action-packed walking dead flick. However, when frontwoman Dolores O'Riordan penned the tune originally, she had a very different meaning in mind.
In fact, the international chart-topping tune was written in response to the deaths of two children, Jonathan Ball, 3, and Tim Parry, 12, as a result of a London bombing during the Northern Ireland conflict, a 30-year period of violence and strife. The actions of the IRA, which attempted to remove British forces from Northern Ireland and to unify the Irish people, killed an estimated 1,800 people, including 600 civilians, per History.
O'Riordan was touring in London when news of an attack in northwestern England reached the city.
Their record label urged them not to release the single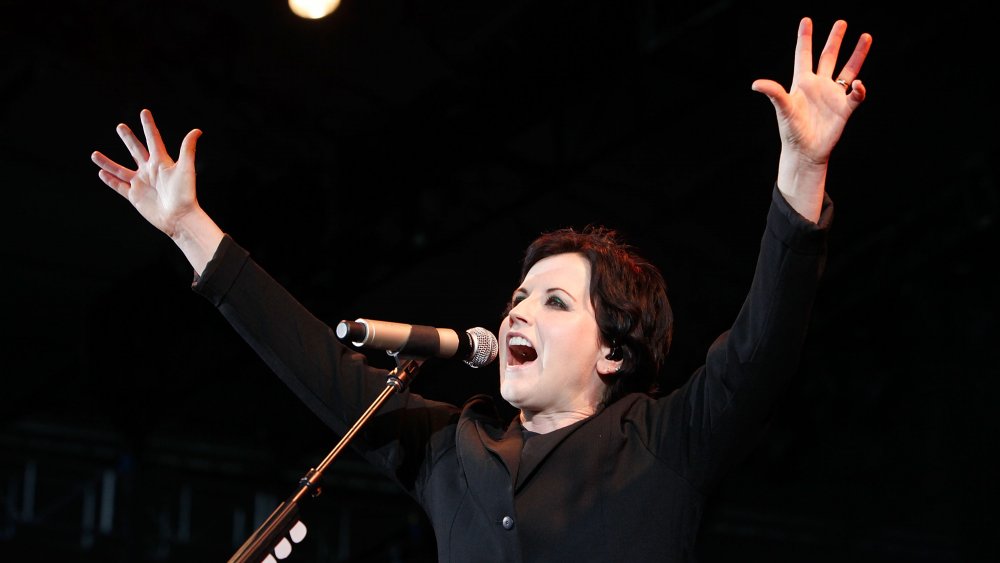 Paul Jeffers/Getty Images
"There were a lot of bombs going off in London and I remember this one time a child was killed when a bomb was put in a rubbish bin -– that's why there's that line in the song, 'A child is slowly taken,'" O'Riordan told Songwriting Magazine. "We were on a tour bus and I was near the location where it happened, so it really struck me hard – I was quite young, but I remember being devastated about the innocent children being pulled into that kind of thing. So I suppose that's why I was saying, 'It's not me' – that even though I'm Irish it wasn't me, I didn't do it. Because being Irish, it was quite hard, especially in the UK when there was so much tension."
Before her death in 2018, O'Riordan stated that the song came to her "subconsciously", drafting the lyrics and instrumentals on her tour bus in England in 1993 before returning to her apartment in Limerick to finish the song. She told Vox magazine in 1994 that the song was written in part as a mechanism to grapple with her identity as an Irish citizen that did not support the actions of the IRA.
"The IRA are not me. I'm not the IRA. The Cranberries are not the IRA. My family are not. ... When it says in the song, 'It's not me, it's not my family,' that's what I'm saying. It's not Ireland".
A bittersweet success for the Cranberries
Joe Mcnally/Getty Images
Per Rolling Stone, it was The Cranberries' label, Island Records, that urged the group not to release the "politically urgent" song as a single. Legend has it that O'Riordan ripped up a $1 million check the label offered her to prepare a different song.
In 2018, one of the victims' fathers, Colin Parry, thanked the band for its "both majestic and also very real' words", per Metro UK. "I was completely unaware what [the song] was about. My wife came home from the police centre where she worked ... I got the song up on my laptop, watched the band singing, saw Dolores and listened to the words," Parry told Good Morning Ulster.
The band has stood by their tune throughout the years, going on to perform it at nearly every concert since its release. According to guitarist Noel Hogan, the heavy rock sound was fitting for the protest song.
"If it was soft, it wouldn't have that impact," Hogan told Holland's FaceCulture in 2012. "This was a new direction for us. And it would stand out in the set because of that."