This Was Jean Harlow's Net Worth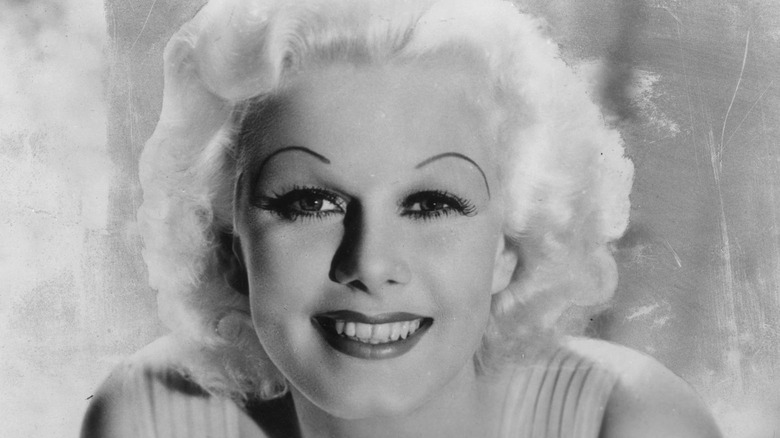 Evening Standard/Getty Images
Jean Harlow is Hollywood's original blonde bombshell — in fact, "the Blonde Bombshell" was literally one of her nicknames, along with "the Platinum Blonde." Born Harlene Carpenter in Kansas City, Missouri on March 3, 1911, per the Jean Harlow official website, she left home to get married at the age of 16 and moved to Beverly Hills, California. Harlow's mother, whom she referred to as Mother Jean, had wanted to be an actress herself, and Harlow started working as an extra in films to make her mother happy. She made several uncredited appearances in assorted shorts, occasionally playing roles such as "Swanky Blonde" in 1929's "Double Whoopee" and "Mrs. Kennedy" in "Bacon Grabbers" the same year. 
In 1930, Harlow was discovered by the eccentric producer and entrepreneur Howard Hughes who cast her as Helen in the film "Hell's Angels." She delivered the then-scandalous line, "Would you be shocked if I changed into something more comfortable?" and immediately became a breakout movie star and sex symbol. She divorced her first husband shortly thereafter. She followed up "Hell's Angels" with a series of six films in which she co-starred with actor Clark Gable. Other classic Harlow roles included Ann Schuyler in 1931's "Platinum Blonde," in which she played a parody of herself, and the wisecracking Kitty Packard in the 1933 comedy "Dinner At Eight," per IMDb.
The world lost Jean Harlow too soon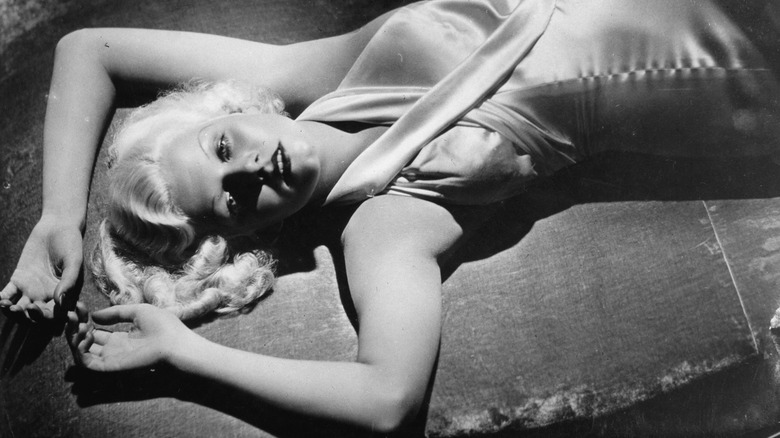 Imagno/Getty Images
As Jean Harlow became even more famous, her personal life got sadder and more bizarre. While filming "Red Dust" in 1932, she received word that her husband of two months, MGM producer Paul Bern, had died by suicide. Harlow was nearly replaced by actress Tallulah Bankhead, but she managed to complete filming, and "Red Dust" was another hit, as reported by IMDb. Harlow married a third time in 1933, but her union with cinematographer Harold Rosson lasted less than a year, although they didn't officially divorce until 1936. The official Jean Harlow website notes that after she split with Rosson, she began a relationship with actor William Powell, who the site calls the love of her life. They never married. While filming what would turn out to be her final movie, "Saratoga," Harlow was hospitalized with uremic poisoning and kidney failure. She died on June 7, 1937, at the age of 26.
At the time of Harlow's death, per Celebrity Net Worth, she had a net worth of $100,000, which is the modern equivalent of about $1.7 million. Her largest asset was a $104,000 life insurance policy that was left to her mother. Harlow's stepfather had been in charge of her finances for years and severely mismanaged her funds; at the time of her death, Harlow owed $76,000 to the IRS.