This Was Buddy Holly's Worth When He Died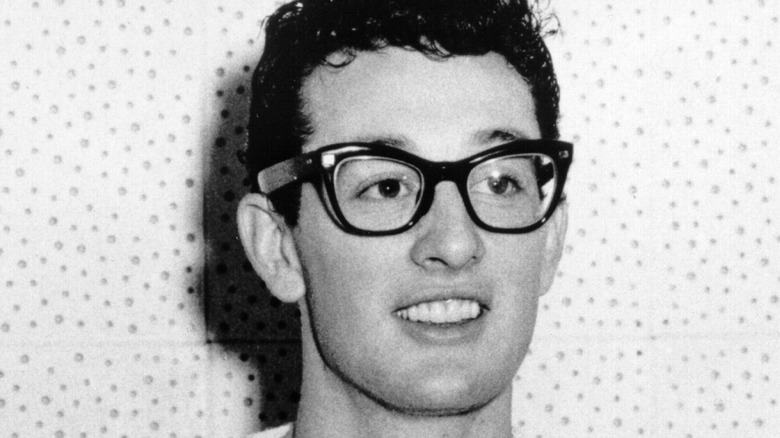 Michael Ochs Archives/Getty Images
Famed musician Buddy Holly is considered one of the pioneers of rock 'n' roll music. Although his professional career lasted for fewer than five years, he has been credited with being one of the most influential early rock n' roll performers and his legacy has helped inspired musicians for decades. The Texas native began performing country-and-western tunes while still in high school, but he and his band, inspired by Elvis Presley, soon decided to pursue rock 'n' roll instead. The band's new sound caught the attention of a talent scout, who was so impressed, he offered them a music contract.
Just barely out of his teens, Holly and his band, The Crickets. were already taking the music world by storm. In 1956, they had moved to Nashville to record demos, and by 1957, they already had a chart-topping hit with their single, "That'll Be the Day," according to Biography. In 1958, Holly embarked on a solo music career, and in just a short time, he released a number of hit songs, including "Peggy Sue," "Oh Boy!," and "Maybe Baby," per Celebrity Net Worth.
Buddy Holly was just 22 years old when he died in a tragic plane crash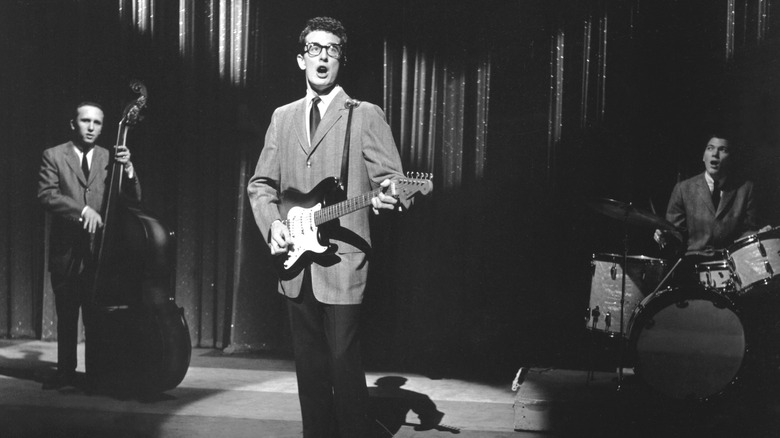 Michael Ochs Archives/Getty Images
However, Holly's promising music career sadly came to a tragic and untimely end on February 3, 1959, a day that came to be known as the "day the music died" and was immortalized by the classic Don McLean song, "American Pie." Holly, along with other famed musicians Ritchie Valens and The Big Bopper, was involved in a fatal plane crash while on tour in the Midwest. Their private plane, which was flown by an inexperienced young pilot named Roger Peterson, left in inclement weather from Clear Lake, Iowa en route to Moorhead, Minnesota, but sadly never made it to its destination. After just a few minutes in the air, the plane went down just outside Mason City, Iowa, killing everyone on board, according to The Sun.
Although he was just 22 years old when he died, his net worth was already an estimated $1 million, according to Celebrity Net Worth. His music has gone on to influence millions, and, while his career was tragically cut short, there is no doubt that his contributions to the music world have not been forgotten.