Jason Budrow: The Truth About The I-5 Strangler's Suspected Killer
It's not everyday serial killers get killed, too, even if it's not in vengeance for the murders they committed. Prison inmates do commonly kill each other, however, and it has happened to notorious serial killers who've found themselves on the fatal receiving end of crime.
In 1973, Albert DeSalvo, or The Boston Strangler, was killed in prison by a fellow inmate (History). Jeffrey Dahmer was murdered in prison, too, in 1994, and so was Donald Harvey, beaten to death in 2017 (USA Today). Earlier this year, the killer known as the I-5 Strangler would meet a similar fate.
In February, prison guards found convicted strangler Roger Kibbe dead in his cell. Standing over him was his cellmate, Jason Budrow (above), who would admit to taking Kibbe's life, per The Sacramento Bee. In a sign of poetic justice, Budrow allegedly killed the Strangler by the very same modus operandi Kibbe chose for all of his victims: murder by strangulation, according to the autopsy. At the time, Budrow's motives were not clear, but he would eventually come forth and share his reasoning for taking out the I-5 Strangler.
The I-5 strangler meets same fate of his victims
Budrow himself was in prison for committing a homicide by strangulation. In 2011, he was found guilty of strangling his girlfriend to death and was sentenced to life at the Mule Creek State Prison in California, per Times-Herald. Kibbe had been sentenced to six consecutive life sentences just two years earlier in 2009 for the murders of six women in the 1970s and '80s, reported Record Net. The two would eventually become cellmates in February 2021, but it wouldn't be for long. They would be roomies for no more than 24 hours. So how did Budrow end up killing the notorious strangler?
A month after he killed Kibbe (pictured above), Budrow admitted in a letter to the Times-Herald that his rationale for killing Kibbe was due to his own desire to be in his own cell, and he also wanted retribution for Kibbe's crimes. He stated that and detailed more of his motives in his lengthy letter to the publication. "My actions were drafted out with specific intent ... What had started out as my original bare-bones plan of doing a straightforward homicide of a cellmate to obtain my single-cell status evolved into a mission for avenging that youngest girl and all of Roger Kibbe's other victims," wrote Budrow.
Budrow's motives for allegedly killing the I-5 Strangler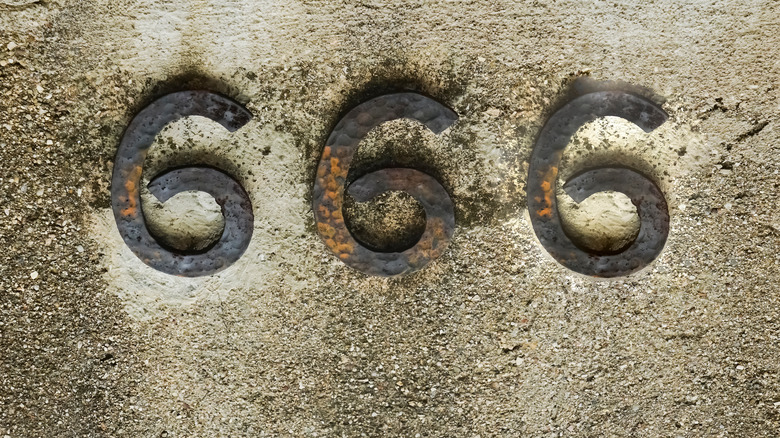 Shutterstock
Budrow is no saint; the man was in prison for good reason, and from at least one perspective, by his own choice. He is a registered sex offender for several sex crimes, per The Press Enterprise. Then in 2010, he murdered his girlfriend in his trailer home and his reasoning was simple: She needed to die, reported ABC. In a bizarre aftermath of killing her, Budrow apparently drove to a police station with her body inside the trunk of his car and admitted to his crime. The convict is also a self-described satanist, and even has a 666 tattoo (the number of the beast) above his right eyebrow.
Despite claiming the life of a notorious murderer, Budrow is not too far off from Kibbe. But his plan worked. Budrow admitted that he knew a jury wouldn't seek to execute him for his crime. As a result, prosecutors didn't even try for a death sentence, says The Sacramento Bee.