Details About The Boston Strangler's Death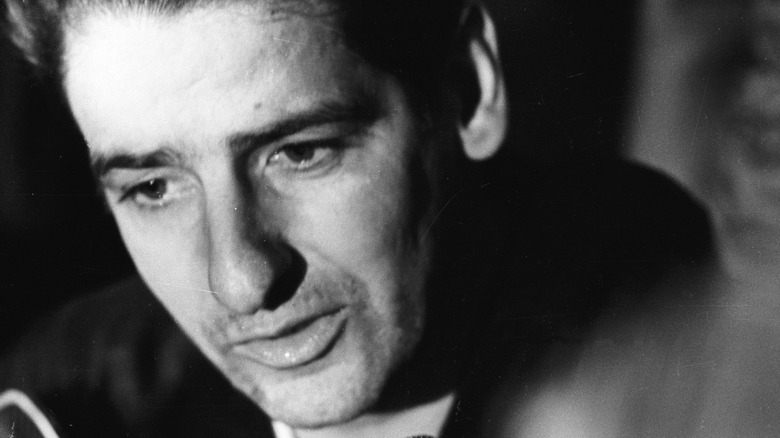 Harry Benson/Getty Images
Albert DeSalvo was dubbed the Boston Strangler after a string of 13 murders in Eastern Massachusetts from June 14, 1962 to January 4, 1964. According to the Boston Globe, DeSalto would pose as a repair man and show up at women's homes. After they let him in, he would strangle them with their own stockings or scarves, tie them up in a "frog-like position" and have sex with their unconscious or dead bodies.
Part of his trademark was leaving the item he used to strangle his victims tied in a bow. DeSalvo was convicted of killing mostly older women at first, earning him the media nickname, "The Mother Killer," according to Britannica. His victims ranged in age from 19 to 85, with several being 50 or older.
Atlas Obscura reported DeSalvo was arrested and jailed for a string of sexual assaults throughout New England, in which he didn't kill the victims. During those crimes he was known as "The Green Man" for the dark green work clothes he wore to convince women he was some kind of workman. While awaiting trial for those crimes, he confessed to being the Boston Strangler. Ultimately he was sentenced to life in prison in 1967, per the The New York Times. But his life would only last a few more years.
Albert DeSalvo was murdered in prison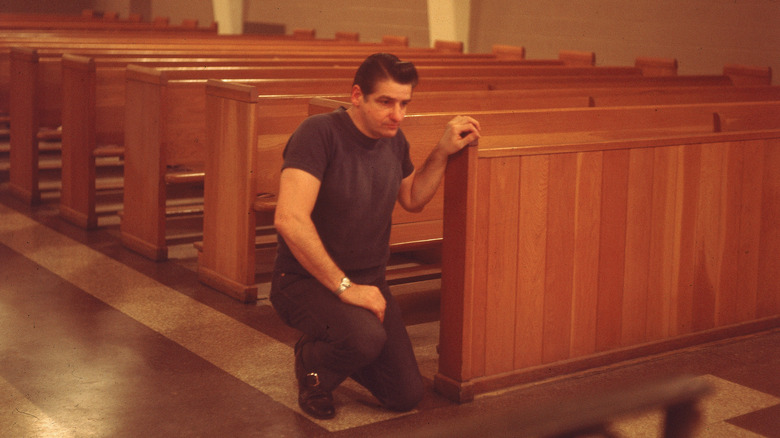 Hulton Archive/Getty Images
Just one month after his conviction, DeSalvo managed to escape form the Bridgewater State Hospital where he was being mentally evaluated, but it didn't take long before police caught up to him, per the New York Times. He ended up in Walpole State Prison (now called MCI-Cedar Junction), the same prison to which Aaron Hernandez was sentenced.
According to The New York Times, DeSalvo was working as an orderly in the hospital wing of the prison. On November 27, 1973, his body was discovered in his bed in the early morning. He had been stabbed multiple times, and had been dead for around 10 hours. He was 40 years old. At the time, authorities thought DeSalvo's murder may have been drug related.
The New York Times reported he Norfolk County District Attorney, George Burke, as saying, "The only problem we had with Albert DeSalvo was his trafficking in drugs. We don't know if this murder is drug‐connected. It's possible ... anyone who deals in drugs has enemies, because it's competitive."
By 1975 the Associated Press reported (via The NY Times) that a jury was "hopelessly deadlocked" after a second trial of two Walpole Prison inmates, Richard L. Devlin and Robert M. Wilson, who were suspected of conspiring to kill DeSalvo. A third inmate was also suspected of being involved, but before the second trial he died of a heroin overdose, which was ruled a homicide.