Here's Why This College Student Got Sued For Graduating Too Early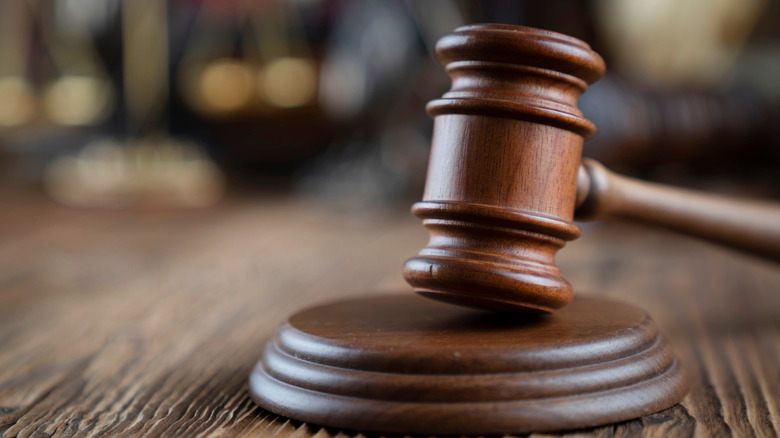 Shutterstock
College life isn't all about being free from your parents and being able to legally party to your heart's content for the first time in your life. Naturally, it's also about taking the courses that are supposed to prepare you for your chosen career path, and it's important that you pass your classes no matter how hard you choose to party — he may seem like the coolest guy on campus, but you don't want to end up like Van Wilder, especially if you're attending college on a student loan. And boy, those unpaid student loans sure could add up and leave one in debt for years, or even decades after graduation.
That said, it's not just the average student who wants to graduate from college on time. Aside from parents, who oftentimes shoulder their kids' tuition, educators should feel the same way, because it wouldn't really look good on them if their students are failing classes left and right. But that's not how officials from a German-based university felt when one of their students graduated much earlier than he was supposed to. One would think that they would be proud that the young man finished his college education so quickly, but instead of praising him for his accomplishment, they opted to sue him instead.
Marcel Pohl took only three semesters to graduate ... and was sued over 'income loss'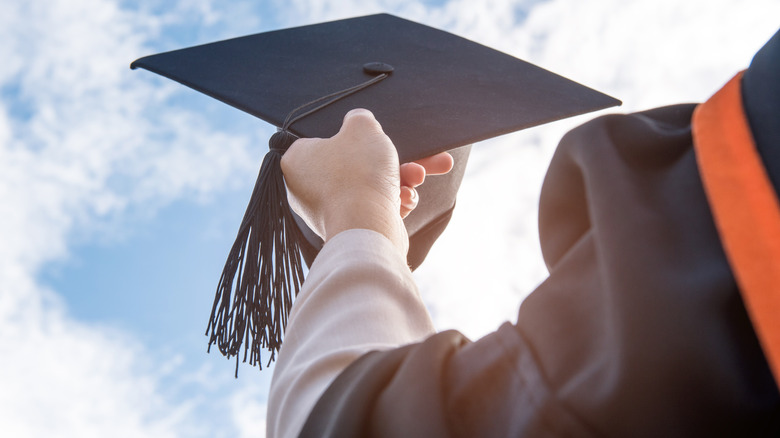 Shutterstock
As explained in 2012 by The Local, Marcel Pohl, a student at the School of Economics and Management in Essen, Germany, earned his bachelor's and master's degrees in a mere 20 months. Normally, students have to attend 11 semesters and take 60 exams, but Pohl needed only three semesters before completing both degrees. However, he was sued by the university over "income loss" (via U.S. News and World Report), due to how much tuition he would have had to pay if he graduated in the expected amount of time. Initial reports suggested that he was on the hook for just €3,000, but Pohl later suggested that he was expecting to pay about €11,000 after the court ruled in the school's favor.
How did Pohl pull it off? Well, he asked two friends to share notes from the classes he couldn't attend because of his apprenticeship at a bank and other schedule conflicts. As you may have surmised, he also had to give up his social life. The then-22-year-old graduated with a grade point average of 2.3 — nothing special, but not too bad for someone who wasn't actually in class for the most part.
Speaking to German newspaper Bild, Pohl argued that he informed university officials about his plans and that they didn't object to them. With that in mind, he expressed astonishment that the school would take legal action against him. "When I got the lawsuit, I thought it couldn't be true," Pohl said. "Performance is supposed to be worth something."