Inside The Tragic Death Of Race Car Driver Gordon Smiley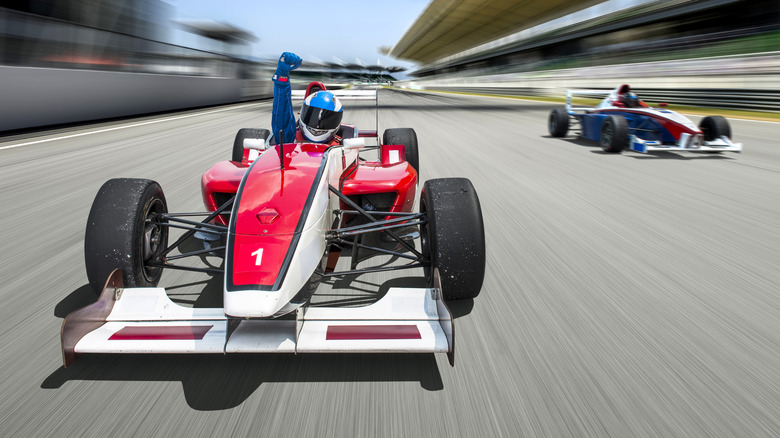 Shutterstock
Throughout the years, the sport of auto racing has seen plenty of accidents and fatalities. It's known as a dangerous sport and professional car racers know that they're putting their lives at risk each time they race. No matter how experienced a driver is and no matter how many safety precautions are done, there is always a percentage of something going wrong. One car racer who lost his life to the sport of racing was Gordon Smiley.
Gordon Eugene Smiley was born in 1946 in Omaha, Nebraska. Smiley started racing at just 19 years old and participated in a series of competitions, such as the Formula 5000, Formula Super Vee, and Formula Athletic before going professional. Eventually, Gordon Smiley made his way to compete at the Indianapolis 500, one of the most prestigious car races that draws hundreds of thousands of people in Indiana (via Britannica). Smiley first competed at the Indy 500 in 1980, and then again in 1981. In 1982, Gordon was competing at the qualifiers for the Indy 500 when tragedy struck, according to This Day in Motor Sports History.
Gordon Smiley's fatal accident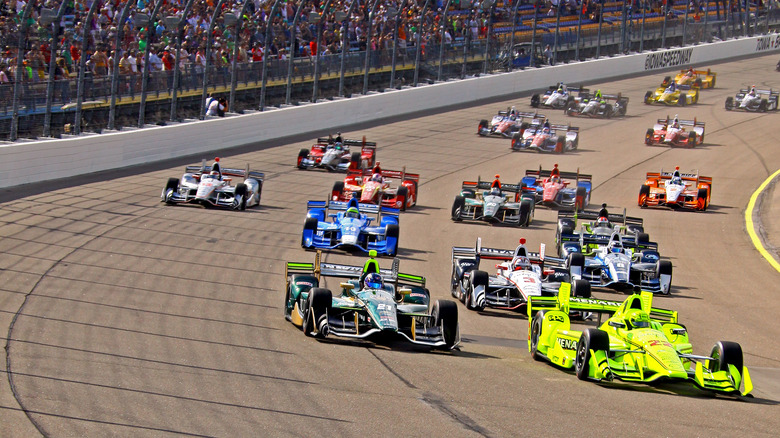 Shutterstock
On May 15, 1982, Gordon Smiley got ready for the qualifiers for the Indy 500. During the event, drivers would drive for four laps, and the average time will be calculated and serve as the qualifying time. Before the attempt, drivers must warm up their cars. Smiley told the owner of the car he was driving, Bob Fletcher, that he was going to try and go for 200 miles per hour "or die trying," per Car Throttle. Fletcher gave Smiley a bit of advice and said that he should listen to veteran racers and not correct his car's position in case it lost traction.
Gordon Smiley went on to do his practice laps, and it seemed that the racer was determined to achieve his goal of getting to 200 miles per hour. During the third turn on the oval, however, Smiley's car started to move slightly to the right and it was evident that he tried to correct (as he was advised not to do) per The New York Times. His car hit the wall, flew into the air and burst into flames. Medical personnel quickly went to Gordon's aid, but he died on impact due to massive head injuries. He was only 36 years old when he died, and was the 38th race car driver who lost his life at the Indianapolis Motor Speedway since 1909. Gordon Smiley was inducted into the Nebraska Auto Racing Hall of Fame in 2000 (via NARHOF).