The Truth About Peter Lawford's Right Hand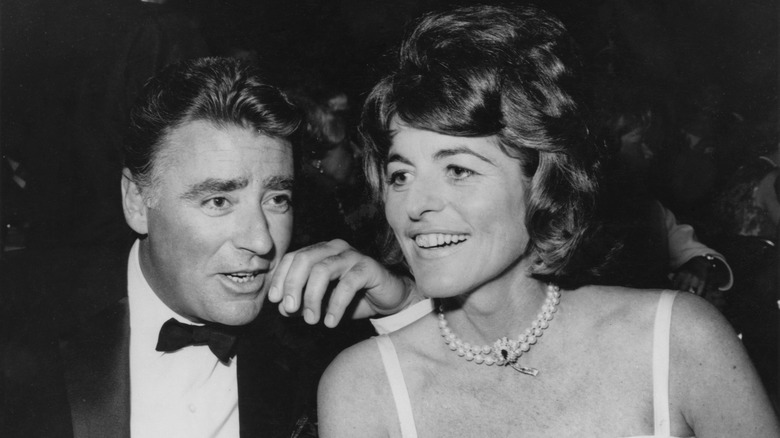 Keystone/Getty Images
In his later years, actor Peter Lawford was known more for his offscreen antics and his high-flying lifestyle than he was for his entertainment career. A second-tier member of the so-called "Rat Pack," which included names such as Frank Sinatra and Sammy Davis Jr., he'd married into the Kennedy family, according to The Chicago Tribune. His career had lagged toward the end, but he was still something of a celebrity because of his marriage, his former Rat Pack association, and his life as a socialite.
At one time, Lawford had everything. He was born into wealth and privilege, and though World War II caused some financial difficulties for his family, by the late 1940s he was a leading man in movies, and in the late 1950s, he'd hitched his wagon to Sinatra, Davis & Co.
One thing Lawford did not have, however, was the use of his right hand, thanks to a gruesome childhood injury. By the time he'd started making it big as an actor, he'd learned how to hide his disability. However, in an oblique way, Lawford can actually thank the injury for getting him into acting.
Fourteen-year-old Peter Lawford sliced open his arm and hand on some glass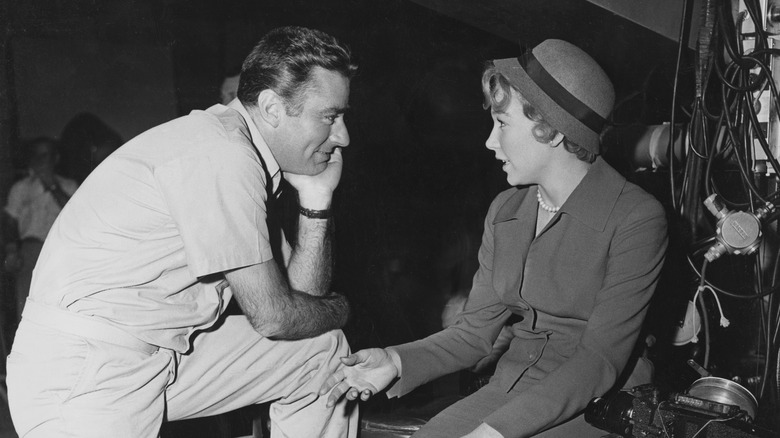 Keystone/Getty Images
Lawford's childhood was far from typical. He was born to a mother who had little interest in parenthood, according to The Chicago Tribune, and was educated by tutors and governesses as his family traipsed about Europe. When Lawford was 14, his family rented a house in France, where the young lad accidentally tripped and fell through a door containing panes of glass. He sliced up his right arm and hand in the process, resulting in a severe injury that came this close to costing the young boy his life.
As the book "The Peter Lawford Story: Life with the Kennedys, Monroe, and the Rat Pack," explains, the cut was so deep that the teenager could see the bone. Lawford's mother refused to allow doctors to amputate the damaged limb. Fortunately, doctors were able to save the teenager's life and the arm, although he lost about 25% of its use as a result of the accident. It also helped that Lawford was left-handed.
In a way, the injury opened the door to Peter's acting career. Prior, he'd been groomed for a career in the military, like his father. However, that was now out the question, and instead he was able to focus on his preference: acting.