Why Bonny Lee Bakley's Murder Has Remained Unsolved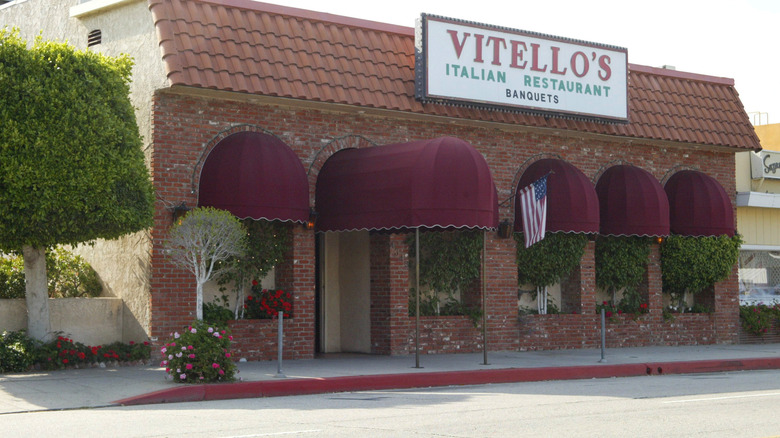 Frazer Harrison/Getty Images
On May 4, 2001, Bonny Lee Bakley was sitting in her car and waiting for her husband, actor Robert Blake, when she was shot twice (via A&E). Moments before, the couple had eaten dinner at an Italian restaurant, Vitello's, in Studio City, California.
Per ABC News, Blake realized he had left his gun inside the restaurant and left Bakley in the car while he went to get it. He claims he carried the gun because Bakley feared for her life (via People). Nonetheless, when he returned, his wife was already dead.
Police were called and they quickly found the murder weapon, a vintage revolver, at a nearby dumpster. However, the gun's owner could not be traced. Known for his roles in "Baretta" and "In Cold Blood," all eyes were on Blake. The couple hadn't even been married for a year when Bakley was murdered. They also had a baby girl, Rose Lenore, together.
According to ThoughtCo., Bakley wasn't your average Hollywood wife. Before marrying Blake, she was allegedly a successful con artist and scammed multiple men out of their money. Bakley had also been convicted of identity fraud and married nine times before marrying Blake. Likewise, she was obsessed with celebrities and Bakley set out to date and marry them.
In the late 1990s, Bakley was seeing both Blake and Christian Brando, the son of Marlon Brando. When she became pregnant, she claimed the father to be Brando. However, a paternity test revealed Blake to be the father and they married shortly after that, mere months before her violent murder.
Robert Blake was acquitted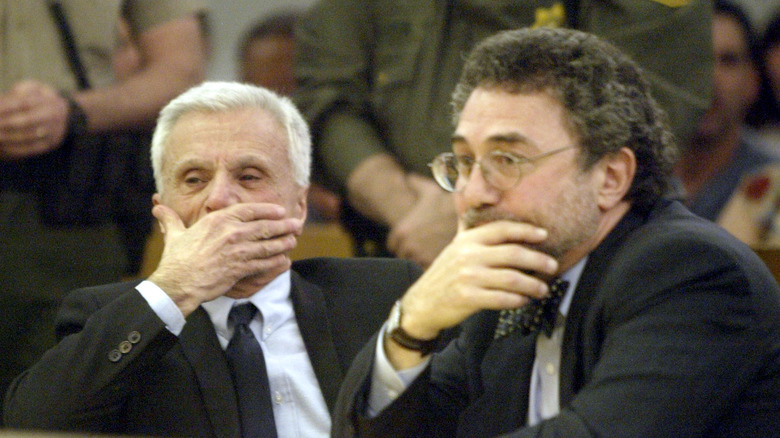 Pool/Getty Images
Per A&E, it took 11 months after Bakley's murder for Blake to be arrested and charged. However, the trial didn't start until 2005 (via ABC News). In court, phone calls (recorded by Bakley) were played. In them, Blake could be heard telling Bakley that she double-crossed him by not getting an abortion as she had promised.
Two stunt-doubles later testified that Blake had tried to hire them to kill his wife (per History). They were later found to be not credible, due to their heavy drug use. Moreover, the prosecution failed to place the murder weapon in Blake's hands. It's all of this that led him to be acquitted of Bakley's murder on March 16, 2005.
The question remains; if not Blake, who did it? Many believe others had plenty of motive to kill her, especially due to her colorful con artist past and endless scams. Some point the finger at Christian Brando, who was taped in a phone call saying that Bakley was lucky no one had shot her yet. Nonetheless, the case still remains officially unsolved to this day.
A few months after the acquittal, Blake faced a wrongful death suit from Bakley's older children. He was found liable for her death and ordered to pay $30 million, an amount that was later reduced by the appellate court.