How Many Fugitives Has Dog The Bounty Hunter Caught?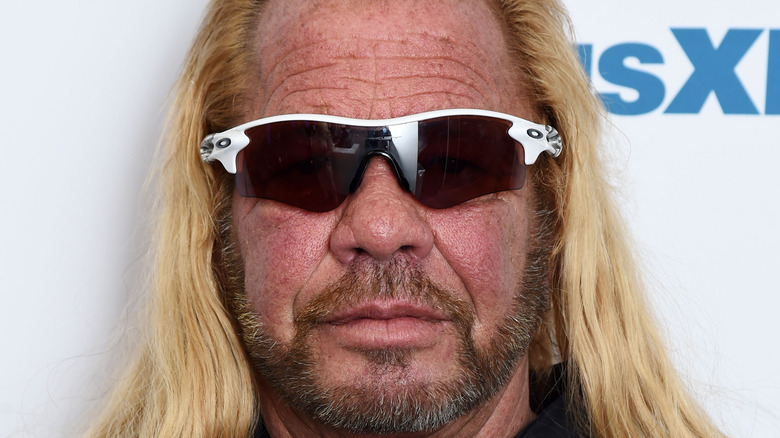 Ilya S. Savenok/Getty Images
Born Duane Lee Chapman, Dog the Bounty Hunter is a reality TV star known for capturing fugitives (via The Sun). Interestingly, he wasn't always on the right side of the law. Entertainment Tonight reports that Chapman was arrested several times after dropping out of school and joining a motorcycle gang. In 1976, he was sitting in a car when his friend murdered another man in a drug deal gone bad. Chapman was later convicted of first-degree murder and sentenced to five years at the Texas State Penitentiary.
While serving his time, Chapman witnessed another inmate attempt to escape and tackled him to prevent him from being shot by guards (per Worldation). He was later released for good behavior after serving less than two years of his sentence. After leaving prison, Chapman was in severe child support debt. The judge in his case suggested he become a bounty hunter to pay it off, and Dog the Bounty Hunter was born. What exactly is a bounty hunter? According to All Criminal Justice Schools, bounty hunters capture individuals who have skipped their court date and are usually hired by bail bond agencies. Chapman was so good at his new profession that he was eventually given his own TV show.
Dog the Bounty Hunter has captured thousands of fugitives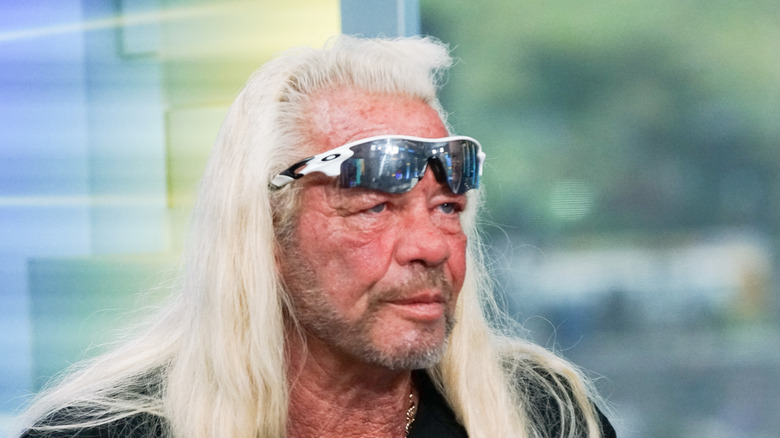 Bennett Raglin/Getty Images
According to The Sun, Chapman gained notoriety after capturing Andrew Luster in 2003. Luster, who was heir to the Max Factor fortune, was convicted of numerous charges for drugging and assaulting women. After paying his million-dollar bail, he fled the country. Chapman later found Luster in Puerto Vallarta, Mexico. A year later, "Dog the Bounty Hunter" debuted. It ran for several seasons and was an instant success. After the show ended in 2012, Chapman went on to do several spinoffs (per Worldation).
The New York Times reports that as of 2020, Chapman has captured 10,000 fugitives. Other notable individuals he caught include Leonard Trujillo Jr. and Felix Adriano Chujoy, who were captured in 2019 and 2020, respectively (via Newsweek). Although he's 68 years old, it doesn't seem like Chapman will be slowing down anytime soon. Per the New York Post, he was most recently on the hunt for Brian Laundrie, a person of interest in the murder of his fiancee, Gabby Petito. He later called off the search when Laundrie's remains were found. Variety states Chapman is currently working on pitching a new TV show about his daily life and exploits.