The Truth About The Baseline Killer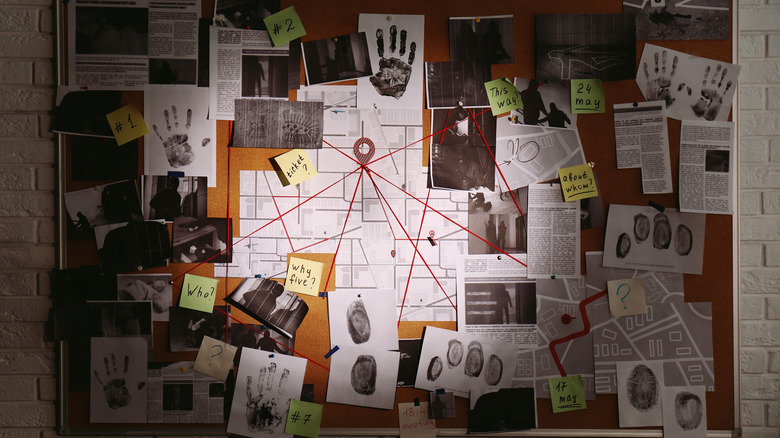 New Africa/Shutterstock
From 2005 to 2006, the people of Phoenix, Arizona, lived on the edge as two serial killers terrorized the city (via popculturecrime). One of them was the Baseline Killer. According to The Arizona Republic, this name is attributed to a string of sexual assaults started along Baseline Road. However, these assaults quickly moved beyond the parameters of this area, and the perpetrator began killing his victims. The first was 19-year-old Georgia Thompson, who was shot in the head and left in the parking lot of an apartment complex. From there, the crimes only continued to escalate.
Per Oxygen, the Baseline Killer would force women off the streets and attempt to assault them. If they refused, he would kill them. 12 News states that his victims included two girls, two sisters, and even a mother and daughter. All told, he attacked 33 people and killed nine. He evaded police until September 2006, when he attacked the two sisters, one of whom was pregnant. The women were walking home from the park when a man jumped them and forced them into bushes. He attempted to assault one of the sisters but failed. A struggle ensued, and the man ordered the pregnant sister to beg for her and her baby's life. She did, and he let them live.
The Baseline Killer's wife believed he was innocent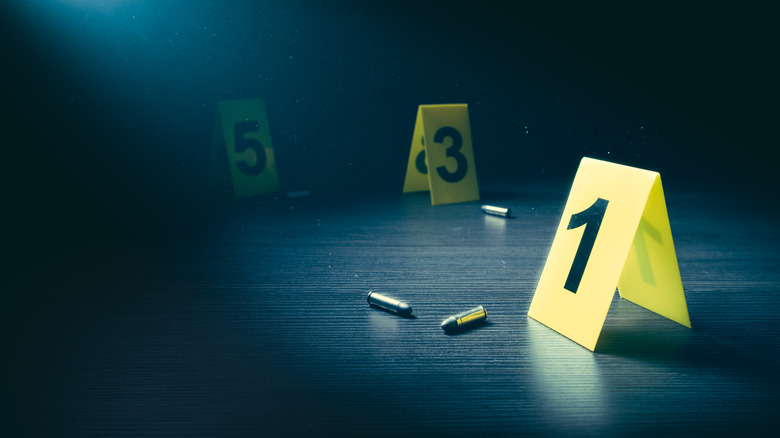 Fer Gregory/Shutterstock
According to Oxygen, the attack on the two sisters left DNA evidence. Although the perpetrator had attempted to get rid of any DNA by mixing dirt with his saliva, he failed (via Tons of Facts). Soon, the police had a hit — Mark Goudeau. Who was Goudeau? The Arizona Republic states that he was a concrete finisher that seemed sweet. Per CBS News, his neighbors described him as a friendly guy who often waved at neighbors while he worked on his lawn. They had no idea that he was an ex-convict who had served 13 years for aggravated assault. On September 6, 2006, Goudeau was arrested and charged with the attacks on the sisters. Although police suspected they had found the Baseline Killer, they did not have enough DNA evidence to prove so.
Popculturecrime reports that a search of Goudeau's home found various items related to previous attacks and victims of the Baseline Killer. However, his wife, Wendy Carr, believed he had been set up and said law enforcement had made a mistake. She proclaimed her husband was innocent and in prison for crimes he didn't commit. The nail in the coffin was a woman named Sophia Nunez (via The Arizona Republic). Her murder remained unsolved until her number was found in Goudeau's phone records. Later, bullets and DNA from the scene also matched other Baseline killings. Goudeau was sentenced to death in 2011, and he remains on death row (per Phoenix New Times).