The Truth About Tammy Wynette's Relationship With George Jones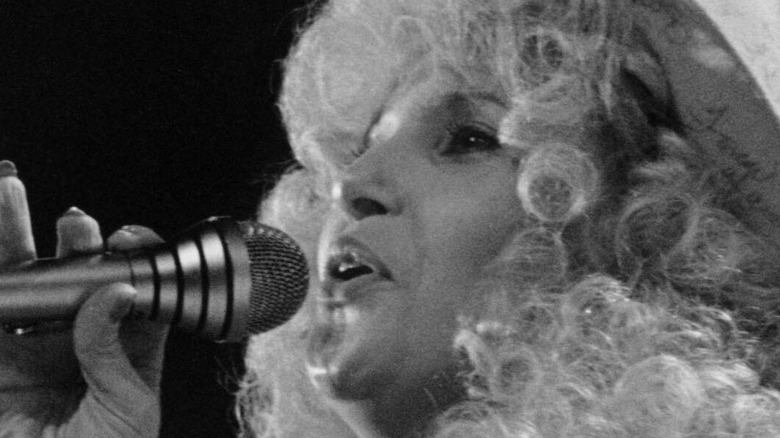 Brian Rasic/Getty Images
From Jay-Z and Beyonce to Johnny and June Carter Cash, from Ike and Tina Turner to Sonny and Cher, the husband-wife duo can be a musical dynamo. One of the most all-time well-known couples from popular music are country singers Tammy Wynette and George Jones. Per Outsider, Jones and Wynette — already established musicians in their own right — married in 1969, and the power couple would go on to produce many of the biggest hits in country music history all throughout the '70s, including "The Ceremony," "Two Story House," "Near You," and many others.
Nothing that either musician had accomplished prior to their relationship matched the level of success they found as a couple, and the bus they toured in even said on the side, "Mr. and Mrs. Country Music," according to Biography. Country songs often tell stories about the sweetness of love and marriage, but they are also known to share true tales of heartbreak and loss. Looking beyond the music made by Tammy Wynette and George Jones proves the truth about their relationship is most definitely the latter.
It was rocky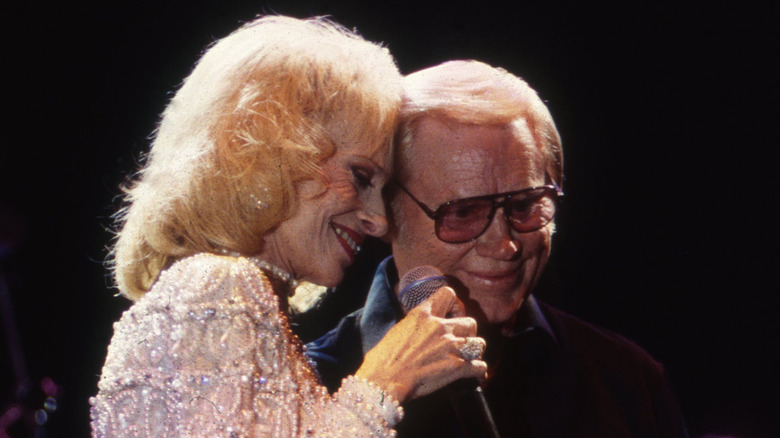 Beth Gwinn/Getty Images
George Jones and Tammy Wynette had already been married and divorced when they first met, and Wynette, in fact, was still married to her second husband, according to Biography. The attraction between the two musicians was undeniable, however, and they soon married after Wynette got her divorce. The pair would going on to make some of their most legendary music together. As George Jones revealed in Ken Burns' 2019 "Country Music" documentary, when the couple were onstage, "we were in our own little heaven."
Like many country songs, though, the George Jones and Tammy Wynette story ends tragically, and in truth, it was really never as happy as it might have seemed from the outside. Jones drank heavily, and all throughout their time together their marriage was tumultuous — separating, reconciling, and then, eventually getting a divorce in 1975. According to People, Jones was upset about the dissolution of the marriage and so he let Wynette "have everything." One bright spot to the story, though is that after the divorce, Wynette and Jones continued working together on occasion, and the couple got along better apart than they ever did while married, according to Jones.