The Mysterious Disappearance Of Kyron Horman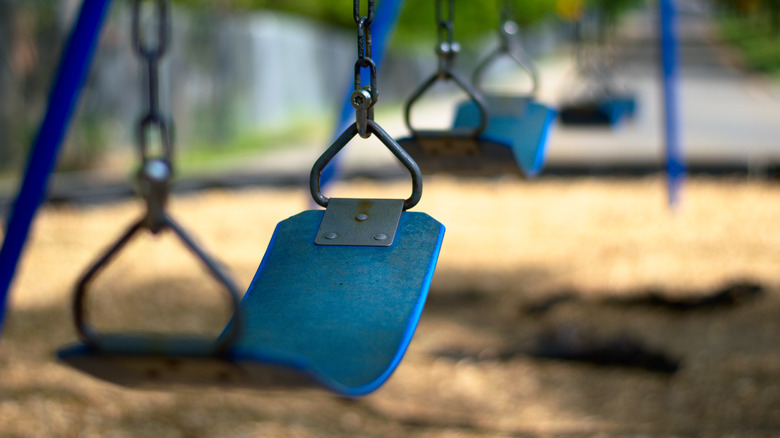 Karl Cox/Shutterstock
The disappearance of a child is always a tragic event and happens way more often in the United States than it should. There are many organizations like the International Centre for Missing and Exploited Children and both local and federal law enforcement agencies that search for missing children every day. However, despite their valiant efforts, sometimes there are children that are never found, for whatever reason. One of the most recent cases of a missing child that took the nation by storm was the disappearance of Kyron Horman in 2010.
Kyron Richard Horman, an adorable little boy from Portland, Oregon, was really excited to go to school on June 4, 2010, according to Unsolved Magazine. It was science fair day at Skyline Elementary School, and the second-grader, dressed in a dark "CSI" t-shirt, had his picture taken next to his project about tree frogs, by his stepmother Terri Horman, who dropped him off at school that day. It was not discovered that he was missing until he did not get off the bus after school to meet his parents. When they examined the timeline, Horman had been marked absent from all of his classes that day, and he had disappeared within an hour of being dropped off. According to KATU, his stepmother was the last one to see him.
Still no answers after 11 years
When news of Kyron Horman's disappearance hit the media in Portland, it almost immediately became a national story. According to Unsolved Magazine, the community mobilized and met at a local church to begin searching for the boy. This search for Kyron would eventually become the largest investigation in state history. While this massive search was taking place, suspicion fell on the boy's stepmother, Terri Horman. She has denied any involvement in the disappearance of her stepson, despite insinuations from Horman's mother, Desiree Young, and reportedly failing two polygraph tests about the incident.
It has been over 11 years since Kyron disappeared, and unfortunately, he has never been found. Despite proof he was dropped off at school that day, there have not been any clues as to what happened to him in that hour after that last photograph. There have been no suspects named in the case, either, and no one has ever been charged. The community has continued to search for him over the last decade, and his mother has vowed to "never stop fighting for her son," per KATU. Though he would be 19 years old at this point, the search for Kyron Horman is still active.