Who Is The Beatles Song Two Of Us Really About?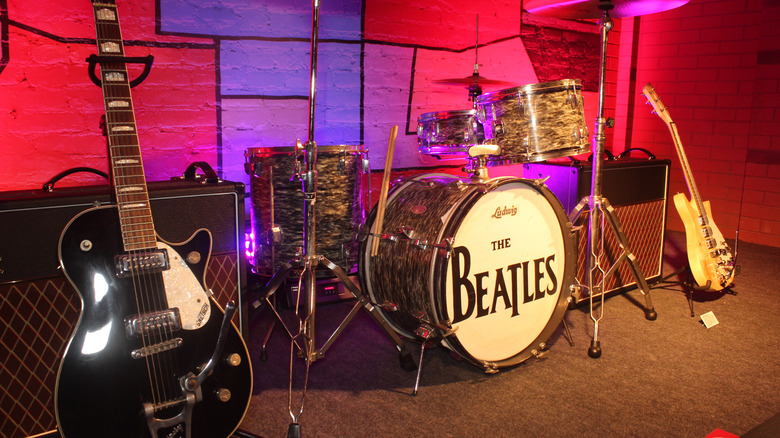 Jose Luis Felicio Costa/Shutterstock
Early in the illustrious career of the Beatles, per Biography, John Lennon and Paul McCartney established themselves as the band's designated writers, and they rose to become one of the most prolific and successful songwriting duos ever.
Some songs, needless to say, didn't have a grand meaning behind them and didn't need to. On the Take 5 podcast in 2017, per ABC, McCartney mused about the origins of the song "Jet," a track he created later with Paul McCartney and Wings. "There's no telling where you'll get ideas from, and we happened to name this little black puppy Jet," he said. "I was noodling around, looking for an idea and thought that's a good word, 'Jet.'" A sweet, simple and loving tale, all familiar elements in McCartney's songwriting. As the story behind one of the Beatles' last songs, "Two of Us," will attest.
"Two of Us," as the band's official website reports, appeared on the final Beatles album, "Let it Be." It was also written by McCartney (credit Lennon-McCartney), and according to The Beatles Bible, its meaning revolved around carefree times Paul and Linda McCartney shared, special memories, and an escape from the pressures of international megastardom.
Two of Us focuses on Paul and Linda McCartney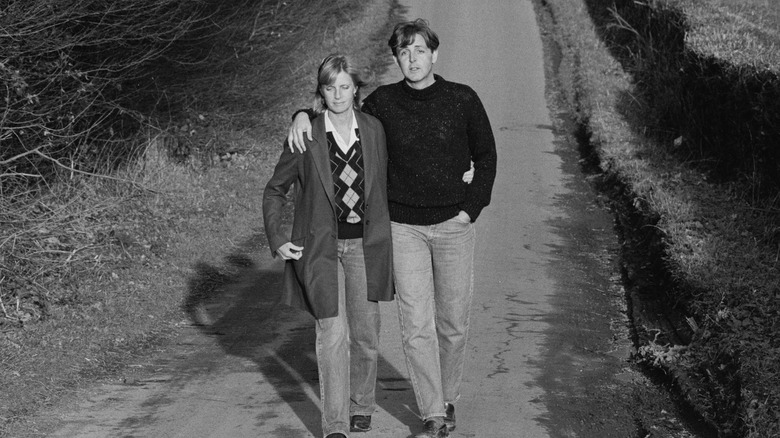 John Williams/Getty Images
"Two of Us" contains such poignant lyrics as "two of us wearing raincoats standing solo in the sun" and "you and I have memories longer than the road that stretches out ahead." It's reflective and nostalgic, and sounds like descriptions of snippets from the fond memories of a close duo. According to Linda McCartney, per Steve Turner's "A Hard Day's Write" (via The Beatles Bible), that's exactly what the song is.
Linda McCartney stated that she, her husband, and their dog Martha would drive out of London with no particular destination in mind. "I'd say, 'Let's get lost' and we'd keep driving without looking at any signs. Hence, the line in the song, 'Two of us going nowhere,'" she reportedly said. On one such trip, it seems, the spirit of creativity struck the Beatles legend. "Paul wrote 'Two of Us' on one of those days out. It's about us." They parked in a quiet area, surrounded by trees and nature, and Paul began feverishly writing.
In 2008, one decade after his first wife's tragic death, Paul McCartney spoke of these treasured times in a heart-wrenching interview with Sunday Times Magazine (via People). "We would go down to the most obscure places, have a great time, find a little tearoom or a riverbank," he said. Linda helped keep the star grounded, and all of this is reflected in the touching song.