This Is How Paul McCartney Really Feels About Wings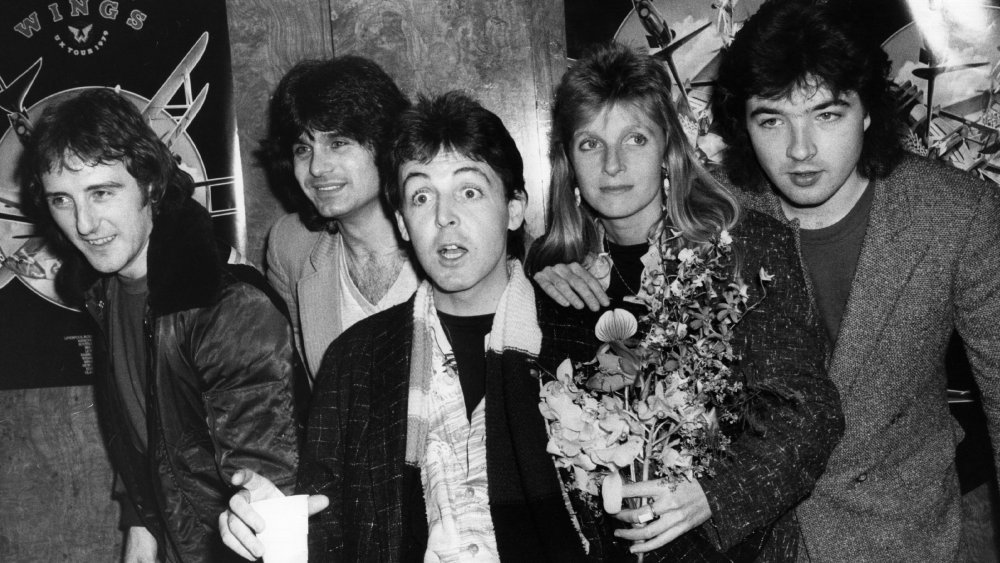 Evening Standard/Getty Images
It's never easy, watching a member of an iconic group take their first tenuous baby bird steps out of the nest and plummet like a fleshy brick. Nobody hit terminal velocity with the same aplomb as Paul McCartney. It was always going to be a losing proposition: he'd been a part of the biggest band in history, a pop culture force of nature so powerful that it convinces the better part of a generation to get a bowl cut. They got where they got through teamwork — George brought the soulful introspection. John and Paul worked together to create music that will outlive all of us. Ringo hit drums with sticks and liked octopuses out loud.
Anticipation was high when McCartney started his new venture. After his disappointing solo debut album, McCartney, and an equally unfascinating collaboration with his wife Linda, it was time for something big and exciting. Something that would get the kids tapping their feet and dusting the fluff off of their needles. In 1971, Paul founded a new supergroup, Wings, and stuck with it for a full decade. It was, and continues to be, pretty universally disliked. And one of its most vocal dissenters is Paul McCartney.
It was never going to fly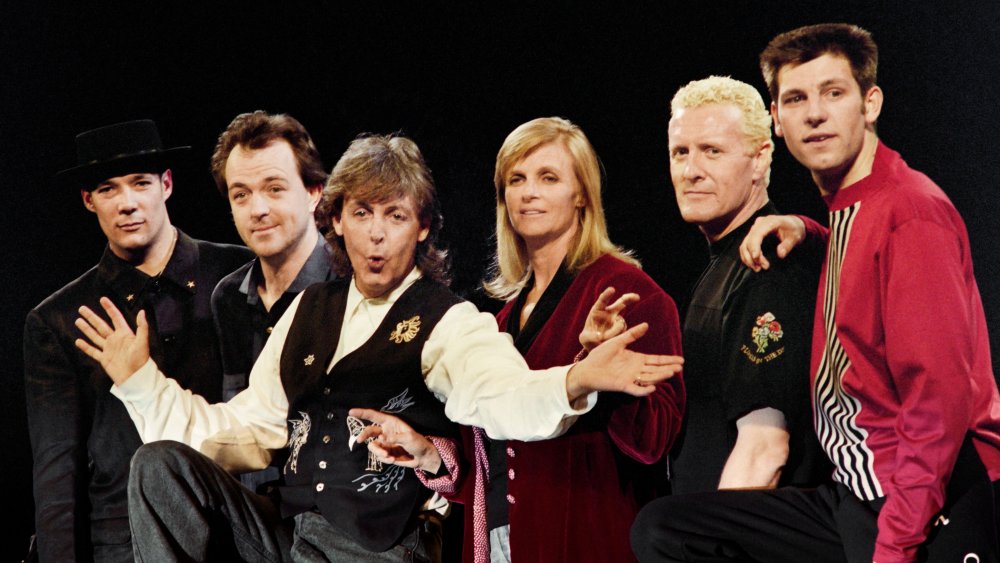 Yoshikazu Tsuno/Getty Images
Proving once and for all that celebrities are just like us, Paul McCartney called Wings "terrible."
It came during an interview with the BBC in 2016. The Telegraph reports that, when asked about his second most famous band, McCartney stated "We weren't a good group." He went on to recall that critics had targeted his late wife and Wings co-founder Linda McCartney for not being able to play the keyboard, which he admitted was true, explaining the decision to have her tickle the ivories anyway by stating "you know, Lennon couldn't play the guitar when we started."
Maybe it's dismissive to dunk on Wings. They've been the music industry's preferred easy target for longer than the members of the Insane Clown Posse have been alive. They had six number one hits in the U.S., which is more number one hits in the U.S. than most people ever have. Maybe it's time to let bygones be bygones and take some comfort in the fact that, at the very least, Paul McCartney wasn't proud of Live and Let Die.