The Heart-Wrenching Death Of Louie Anderson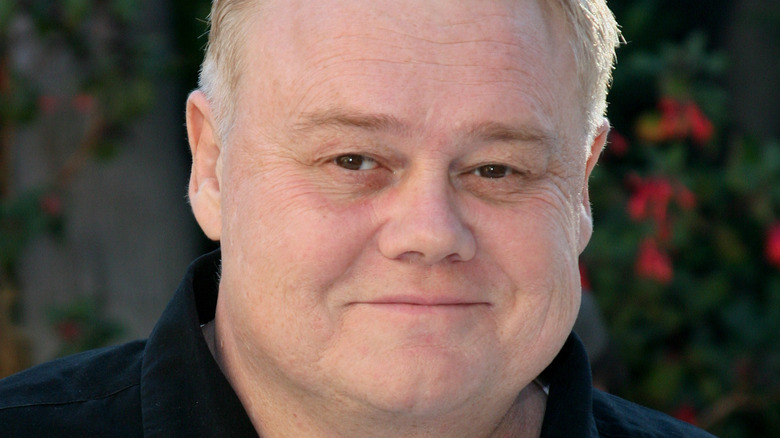 Tinseltown/Shutterstock
Comedian Louie Anderson has died at the age of 68 (via TMZ). According to Deadline, the Minnesota native was a "counselor to troubled children" before breaking into comedy in 1981. Anderson would go on to have an impressive repertoire that includes hosting "Family Feud" from 1999 to 2002 and having his own Emmy-winning animated series, "Life with Louie." The New York Post writes that he starred in "Coming to America" as Maurice in 1988. Anderson would reprise the role in the film's 2021 sequel.
In 2016, he received critical acclaim for his role as Christine on the FX show "Baskets" (per WLWT). Playing the mother of twins portrayed by Zach Galifiankis, Anderson later said the character was inspired by his own mother, who had died in 1990. He would win an Emmy for the role. Most recently, Anderson had starred in "Young Sheldon" and the BET show "Twenties." Sadly, in January 2022, People reported that he was seeking treatment for blood cancer.
Louie Anderson's cancer diagnosis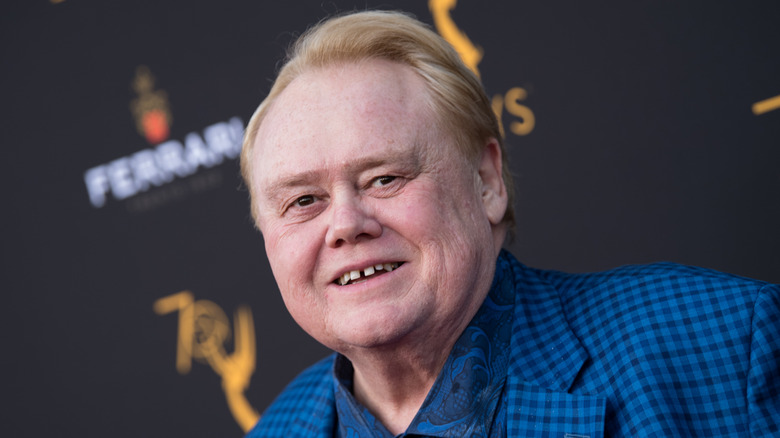 Emma Mcintyre/Getty Images
According to People, Louie Anderson had been diagnosed with diffuse large B-cell lymphoma, the most "common" type of non-Hodgkin lymphoma. He was "resting comfortably" and was being treated at a Las Vegas hospital. Anderson had previously dealt with heart issues and was open about his recent weight loss journey. On January 21, 2022, his publicist Glenn Schwartz announced on Deadline that Louie Anderson had died. Fellow comedian and friend Pauly Shore shared on Twitter that he had visited Anderson at the Las Vegas hospital to say goodbye (via Page Six).
It's a heartbreaking end to a comedic icon who very clearly adored his career. Per the New York Post, Anderson previously stated that he loved "the anatomy of a joke" and compared it to archeology. The Hollywood Reporter writes that as one out of 11 children in a poor household, he used both food and comedy to cope. Anderson said that he felt "very good" onstage and found it "healing." He is survived by his sisters, Lisa and Shanna Anderson.