How Patsy Cline Really Felt About Her Hit Walkin' After Midnight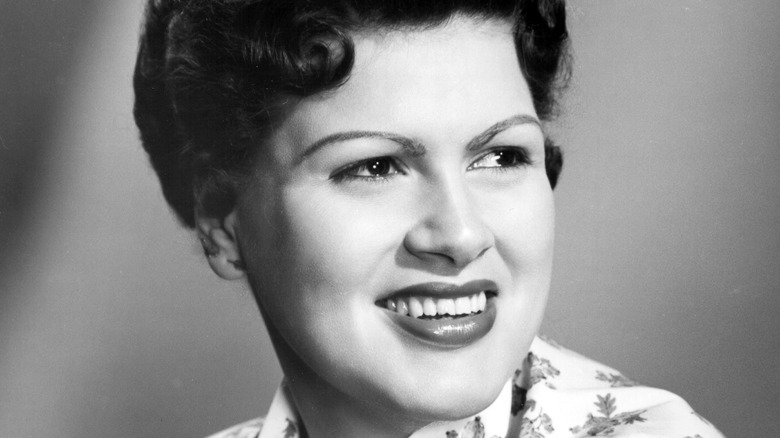 Michael Ochs Archives/Getty Images
Virginia Patterson Henley, otherwise known as Patsy Cline, is a country legend who changed the music industry for women (via Outsider). As a child, she discovered she had a passion for singing. When the Virginia native left school at 16, she pursued her musical aspirations, all while working odd jobs (per Biography). Although she received a recording contract in 1954, Cline remained virtually unknown until 1957. That all changed when she went on CBS's "Arthur Godfrey's Talent Scouts."
According to Britannica, Cline won the televised competition by singing her song "Walkin' After Midnight." Most importantly, it provided her with the publicity and notoriety that she didn't have before. The Country Music Hall of Fame writes that for the next year, Cline went on to make appearances and perform on "Arthur Godfrey and Friends" and the "Country Music Jubilee." "Walking After Midnight" also hit No. 2 on the country charts and No. 12 on the pop charts. This, however, almost didn't happen as Cline was not keen on recording the song.
Patsy Cline hated the song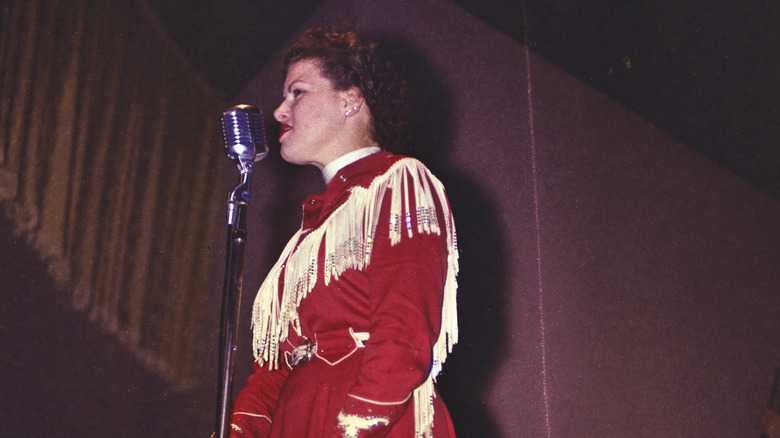 Richard Weize/Getty Images
The Daily Doo Wop writes that "Walkin' After Midnight" was written by Alan Block and Don Hecht. With lyrics like "and as the skies turn gloomy, night winds whisper to me, I'm lonesome as I can be," the song was intended to show off Patsy Cline's emotional vocal range (per Outsider). There was only one problem; she did not like the song. The label, however, convinced her that it would be a hit and thus, she recorded it. When Cline went on "Arthur Godfrey's Talent Scouts," she had actually intended to sing another song, "A Poor Man's Roses (Or a Rich Man's Gold)."
The show's producer, to her dismay, preferred "Walkin' After Midnight." When Cline performed the song, the audience lost it and "broke the show's applause meter." The song would go on to sell millions of copies and be her gateway to both the country and pop world. Although she would ride high on its success, Biography reports that it would be her only hit until 1961's "I Fall to Pieces." Cline died at the age of 30 in a plane crash in 1963. In 2020, "Walkin' After Midnight" was inducted into the Grammy Hall of Fame (via CMT).