What Happened To Emmett Till's Killers?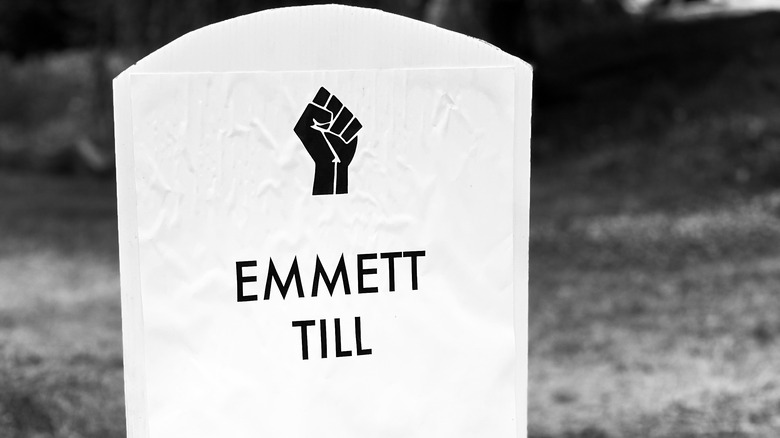 Karen Mellott-Foshier/Shutterstock
On August 20, 1955, Mamie Till's young son, Emmett Till, boarded a train headed from Chicago to Money, Mississippi (via PBS). According to Britannica, the plan was for Till, who was African-American, to spend the summer with his great-uncle, Moses Wright. Before he left, Mamie gave him a ring that belonged to his father, Louis Till. It would be the last time she would see her 14-year-old son. 
A few days after his arrival in Money, Till went to Bryant's Grocery, a store owned by white couple Roy and Carolyn Bryant. What happened next is highly debated. History writes that it was long believed that Till flirted with Carolyn, a forbidden act in the segregated south.  
On August 28, Roy Bryant showed up to Wright's home and demanded to see Till. Bryant and his half-brother, J.W. Milam, would kidnap the boy and brutally beat him beyond recognition. They then took Till to the Tallahatchie River where they shot him and tied his body to a metal fan, before dumping it. Roy and Milam were arrested a day later for Till's disappearance after being reported by Wright. Shortly after, Till's badly disfigured body was recovered from the river and identified by the ring that had belonged to his father.
Emmett Till's killers went free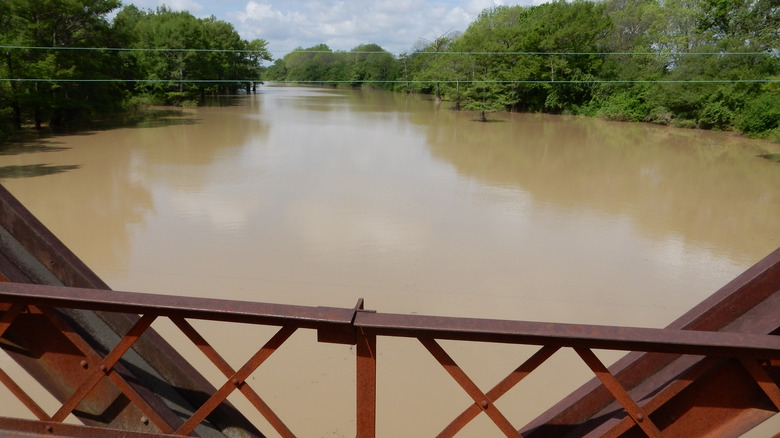 Larry Porges/Shutterstock
Days later, Emmett Till would be buried back home in Illinois. His mother insisted on an open-casket funeral for the world to view what two white men had done to her son (via The Washington Post). On September 19, 1955, PBS writes that the kidnapping and murder trial of Roy Bryant and J.W. Milam began. According to Britannica, justice would not be served as it only took four days of deliberation and an hour of testimony for the white male jury to find the murderers not guilty. 
In a 1956 interview with Look Magazine, Bryant and Milam blatantly confessed that they had killed Till (per PBS). Though they would never suffer legal consequences, their savage actions would have other consequences. Per Distractify, both Bryant and Milam suffered financial repercussions. Milam could never hold down a job and died of cancer in 1980. Bryant worked various jobs and eventually served jail time for "purchasing food stamps at a discount for cash and then selling them back to the government at full value." 
He would also die of cancer in 1994. As for Carolyn Bryant Donham, the now elderly woman reportedly told a journalist in 2017 that she had fabricated the allegations against Till (via The Guardian). With this new revelation, the FBI began to investigate. Ultimately, they could not prove she had lied and closed Till's case for good in December of 2021 (per CNN).