The Tragic Murder Of Millionaire Bill McLaughlin Explained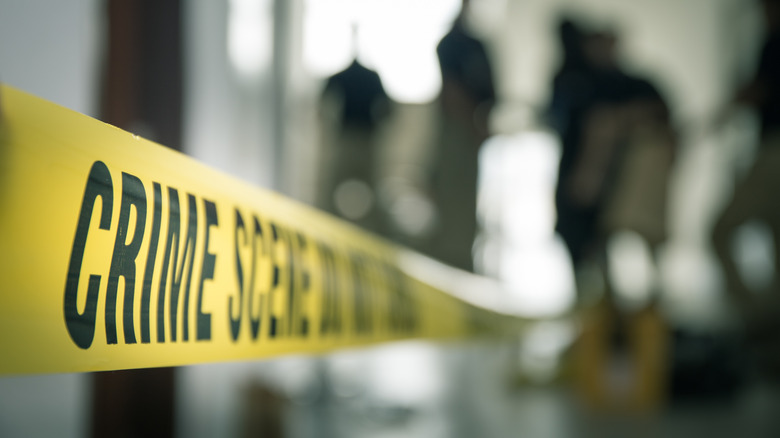 Prath/Shutterstock
In 1994, Bill McLaughlin was sitting in his kitchen at his home in Newport Beach, California when he was shot six times in the chest by an at the time unknown assailant.
Bill McLaughlin was an inventor and businessman who had made his fortune with a medical device that separates plasma from blood (via Find A Grave). McLaughlin was coming out of a 24-year marriage when he met and eventually became engaged to a woman named Nanette Packard, a mother of two who was 28 at the time of his murder.
Unbeknownst to McLaughlin, he was at one corner of a love triangle. According to southern California's ABC 7, Packard was having an affair with a man named Eric Naposki. Naposki was an ex-NFL player, who according to Pro Football Reference, played in a handful of games at linebacker for both the New England Patriots and the Indianapolis Colts between 1988 and 1989.
Packard and Naposki's relationship started as workout partners but morphed into a romantic one. It was this relationship that investigators believe would lead to McLaughlin's murder, but no one — outside of Packard and Naposki, according to prosecutors — would know this for 15 years.
The lengthy investigation into Bill McLaughlin's death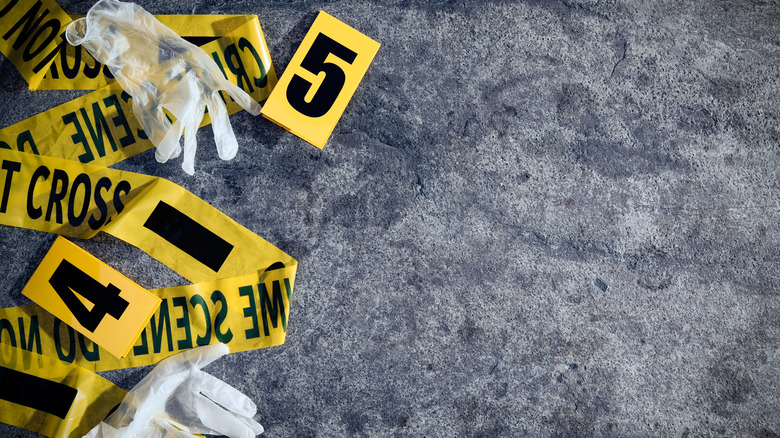 New Africa/Shutterstock
According to People, on the day of his death in 1994, Bill McLaughlin had just gotten home from a trip to Las Vegas. Not long after, his son — who was upstairs at the time, while McLaughlin was downstairs in the kitchen — heard gunshots. He rushed to investigate and found his millionaire father, wounded.
According to Heavy, the murder caused great concern for local residents but, ultimately, the case went cold. It wasn't until 2009 when investigators focused on Nanette Packard — who also goes by the name Nannette Johnson in some instances — and Eric Naposki, with warrants subsequently issued for their arrests.
Packard was still living in California at the time of her arrest, but Naposki had spent years after the murder playing football abroad but was living in Connecticut when he was arrested by authorities.
Prosecutors made the case that the murder was the result of a plot to collect on McLaughlin's $1-million-dollar life insurance policy. They also considered a second motive: that McLaughlin, who knew Naposki only as a friend of Packard's, may have been close to learning the truth of their relationship.
Packard and Naposki are found guilty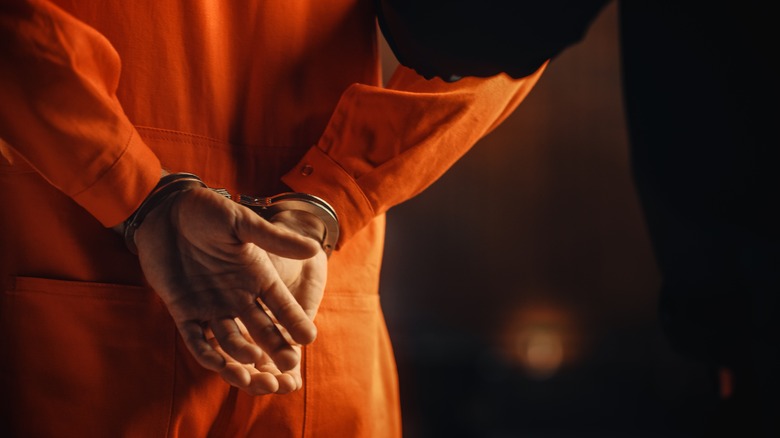 Gorodenkoff/Shutterstock
Packard denied involvement in the crime saying that the financial motive didn't hold up because she "only gained money if Bill was alive," and needed him in the picture if she wanted her lavish lifestyle to remain intact (via ABC 7). But, in a way, Packard did get some financial help after McLaughlin's death, just not in a legal way; she served 180 days in jail in 1996 for forging her late fiancé's name on checks.
Naposki was tried first and found guilty of murder in 2011. Following his trial, he pointed the finger at Packard accusing her of hiring him to kill McLaughlin. Upon her trial in 2012, Packard was found guilty of both first-degree murder and of the special circumstance of committing murder for financial gain.
Both Packard and Naposki were handed life sentences without the possibility of parole. Packard has since spoken out about the case, appearing in an interview with ABC News in which she maintained her innocence, saying that McLaughlin was "a good man and he was good to my children, and I would never have killed him and probably would still be with him today if he were alive, because I had no reason."