Why David Letterman Lists This Foo Fighters Song As His Favorite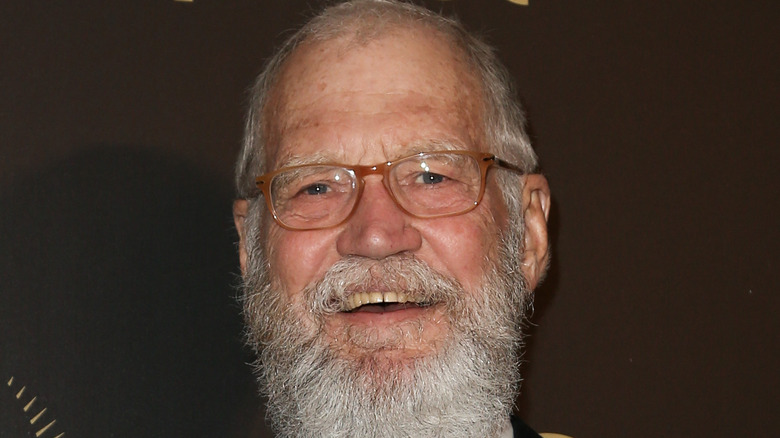 Debby Wong/Shutterstock
Foo Fighters made their national TV debut in 1995 on the "Late Show with David Letterman," and since then, the members of the band and the host forged a genuine friendship. Plenty of musicians have appeared on the late-night talk show throughout the years it has been on the air, but Letterman has repeatedly said that the Foo Fighters are his favorite among them.
In an interview with Entertainment Weekly, Foo Fighters frontman Dave Grohl expressed his admiration for Letterman by saying, "I think we mean a lot to each other. We've traded cigars, I've given him guitars and snare drums. We gave him a guitar once as a thank you, and he got really emotional with us. It clearly meant a lot to him. He's just genuinely a warm, sweet person." In 2000, Letterman had undergone a quintuple bypass heart surgery and went on a hiatus from his hosting to recuperate (via the New York Times). Once he was well enough, he chose the Foo Fighters to perform during his first show back and introduced them by saying, "my favorite band playing my favorite song."
The significance of Everlong for David Letterman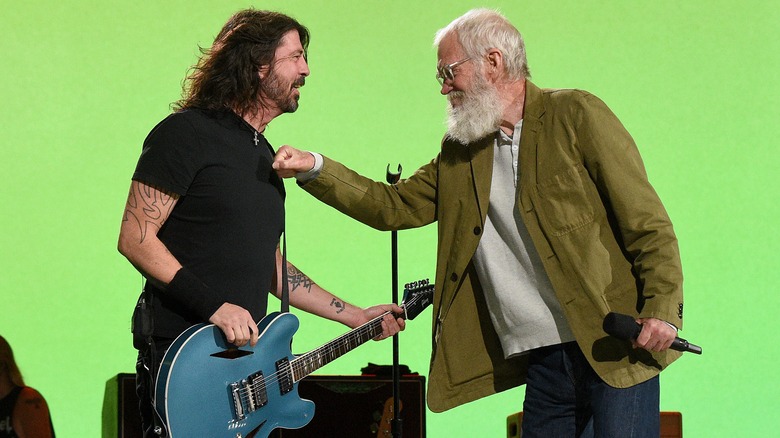 Kevin Mazur/Getty Images
According to Dave Grohl, the Foo Fighters were currently on tour at that time, but they had canceled it to be able to perform for David Letterman. "We just felt like we had to be there. Not only was it an honor to be asked, but it felt like something we had to do — because he had always meant so much to us. And that started this connection that we've had for years. It's f***ing cool, you know?" Grohl told Rolling Stone. Foo Fighters took the stage and performed their song "Everlong," which was from their second studio album released in 1997 called "The Colour and the Shape." Letterman said that "Everlong" was his favorite song, as it was what got him through his recovery after his heart surgery.
The host announced his retirement in 2015, and for the finale episode, the Foo Fighters performed onstage while a montage of clips from the show throughout the years was played, per Slate. In total, the Foo Fighters were invited to perform on the TV show five times between 1997 and 2015.