The Heart-Wrenching Death Of Ivan Reitman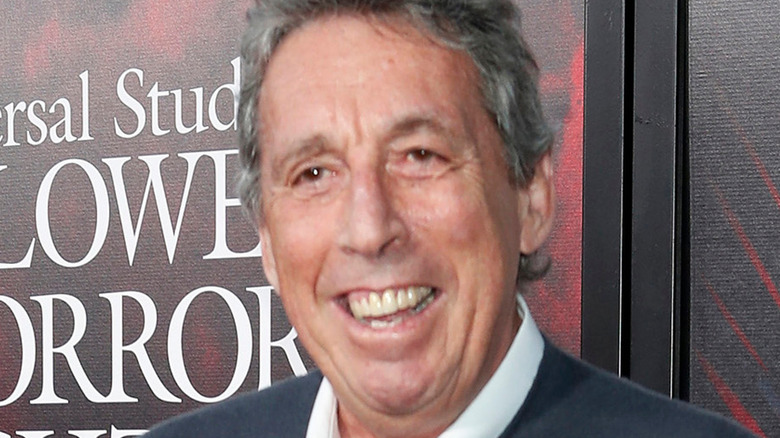 Kathy Hutchins/Shutterstock
No matter the capacity of his involvement — whether it was as a producer, director, or writer — Ivan Reitman had his name all over some of the biggest and most popular movies in history.
According to Film Reference, Reitman was born on October 27, 1946, in Komarmo, Czechoslovakia. His family would move to Canada in the early 1950s. By the 1980s, he was producing some of the most famous comedy films of the era including: "National Lampoon's Animal House," "Stripes," and "Meatballs." In doing so he worked with some of the biggest comedy stars in history including John Candy, John Belushi, and Bill Murray.
However, Reitman's biggest and most enduring success was the 1984 film "Ghostbusters," starring Bill Murray, Dan Akroyd, Harold Ramis, and Sigourney Weaver. The film would launch a massive franchise with multiple sequels, a television series, and tons and tons of merchandise. The most recent film in the Ghostbusters franchise — "Ghostbusters: Afterlife" — was released in 2021 with Reitman as a producer, and his son Jason serving as the movie's director.
Some of Reitman's other films include the 1996 Looney Tunes and Michael Jordan film "Space Jam," the 2009 Oscar-nominated film "Up In The Air," and the 1997 Howard Stern vehicle "Private Parts."
Ivan Reitman died at the age of 75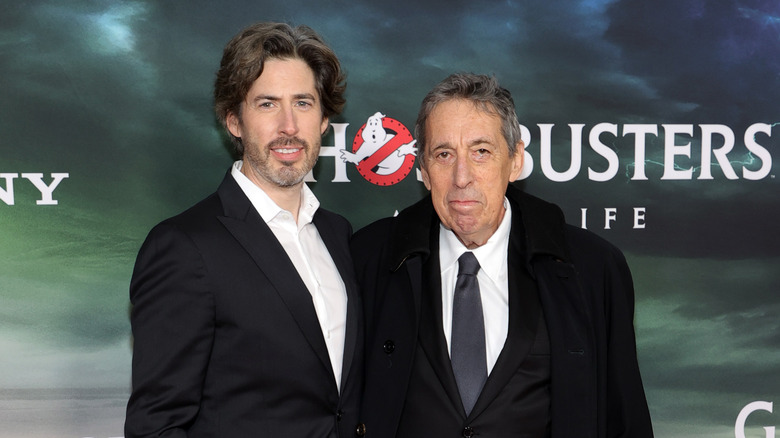 Mike Coppola/Getty Images
Reitman's death was announced on February 14, 2022. According to the Associated Press, the late filmmaker's death, which took place Saturday night, February 12, was announced through a statement from his children.
"Our family is grieving the unexpected loss of a husband, father, and grandfather who taught us to always seek the magic in life. We take comfort that his work as a filmmaker brought laughter and happiness to countless others around the world. While we mourn privately, we hope those who knew him through his films will remember him always," reads the statement from Jason Reitman, Caroline Reitman, and Catherine Reitman. They also revealed that Reitman had died in his sleep at home in Montecito, California.
Chairman and CEO of Sony Pictures Motion Picture Group, Tom Rothman, released a statement via the official Ghostbusters Twitter account, saying "Tonight, the lady with the torch weeps, as do all of us at Columbia, and film lovers around the world. Ivan Reitman was an inseparable part of this studio's legacy, but more than that he was a friend. A great talent and an even finer man; he will be dearly missed. We send his family all our condolences."