How The Glamorous Ava Gardner Came To Be Photographed In Sweats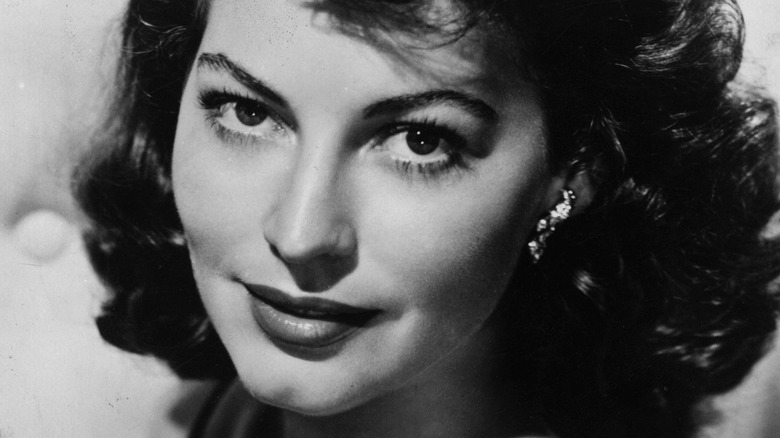 Hulton Archive/Getty Images
Ava Gardner was one of the biggest stars of Hollywood's Golden Age, when her starring roles in "Mogambo" and "The Night of the Iguana" earned her Oscar and Golden Globe nominations in the 1950s and '60s. Her style and glamour shone through even in black and white, transforming her into a "queen of the silver screen" who, according to Vanity Fair, later became very particular about when and where she could be photographed. But after a 15-year period forgoing promotional photos, Gardner participated in one last shoot for the Italian miniseries "Anno Domini (A.D.)" in 1983. The images are especially striking: relaxed shots of the glamour icon clad in sweats, bare feet curled up in an armchair.
For a celeb in her early 60s known for being dressed to the nines, Gardner's sweatpants photo seems out of character. But behind the scenes, the actress was quite relaxed and ended up spending much more time on the shoot than photographer Tom Zimberoff had anticipated. The resulting pictures — Gardner's last before her death in 1990 — were the result of a lot of hard work. Zimberoff had to do everything right just to convince the guarded actress to let him snap some promotional photos.
One last boozy promotional photo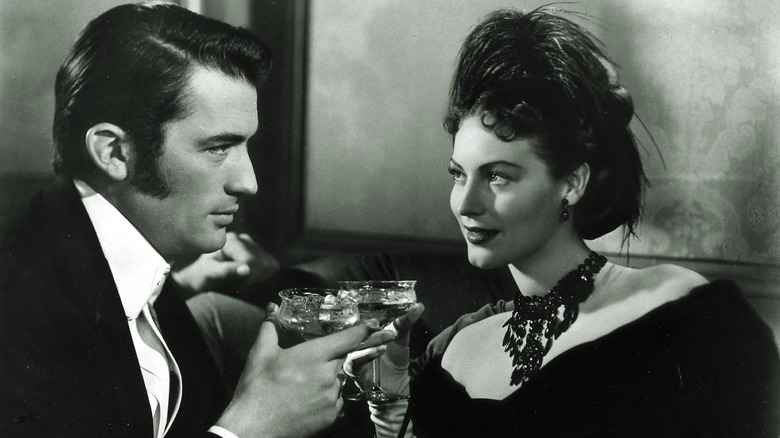 United Archives/Getty Images
The production team for the "Anno Domini (A.D.)" miniseries needed their actress Ava Gardner front and center to sell the series. But no one could convince the age-conscious superstar to pose for a photoshoot; neither the director nor producer of "A.D." had any luck. It fell to production photographer Tom Zimberoff to change her mind.
Luckily for Zimberoff, he had an ace in his back pocket — the photographer had taken a portrait of Gardner's first husband, Mickey Rooney, in 1981. Showing the picture to her made the actress "melt." She loved it, and agreed to a three-hour shoot in her posh London apartment. Three hours turned into eight as Gardner spent the entire session getting drunk. But "she was a fun drunk," Zimberoff told Vanity Fair, and the actress passed the time telling stories rather than putting on a face for the camera.
Nevertheless, the photographer needed a glamorous shot of the Hollywood queen for "A.D.," and the inebriated actress wasn't putting on a show. By hour eight, Gardner told Zimberoff she was tired of taking photos, but invited him to stick around for drinks while she changed into sweats. Zimberoff sent his team home. Without the pressure of a photoshoot-sized crew, Gardner really loosened up and spoke more candidly with the photographer about her other ex-husbands (musicians Frank Sinatra and Artie Shaw). They put on one of Shaw's records, and when Gardner curled up barefoot in her chair, Zimberoff snapped the famous pic.