This Is How Much Ava Gardner Was Worth When She Died
Hulton Archive/Getty Images
Ava Gardner was one of the greatest actors of Hollywood's Golden Age, whose work in many memorable films from the 1950s until the 1980s still stands the test of time.
Gardner's career spanned not just movies, but also in television. Known first for her beauty — her striking looks first brought her attention as a femme fatale — she managed to avoid being typecast as purely a sex symbol and was nominated for an Academy Award.
Gardner grew up in Grabtown, North Carolina, the youngest of seven children, wrote Biography. Her parents were poor, with her father working as a tobacco sharecropper while her mother made a living as a cook and housecleaner for a teachers' dorm. Gardner's father died when she was 15, and the family moved around while her mother struggled to find work.
Eventually, the family settled in another small town in North Carolina, and Gardner enrolled in a secretarial school. Encyclopedia Britannica said Gardner had little interest in acting as a young girl and was even a bit of a tomboy. That all changed with a fateful visit to her sister In New York City. 
Gardner's older sister Beatrice married a photographer who began taking Ava's picture. He put up her photo in the window of his studio, where a talent scout saw it. Gardner's sister and brother-in-law immediately sent her pictures to Metro-Goldwyn-Meyer (MGM), who then arranged a meeting with her. She traveled from North Carolina and took the encounter that changed her life.
Her relationships were always in the gossip pages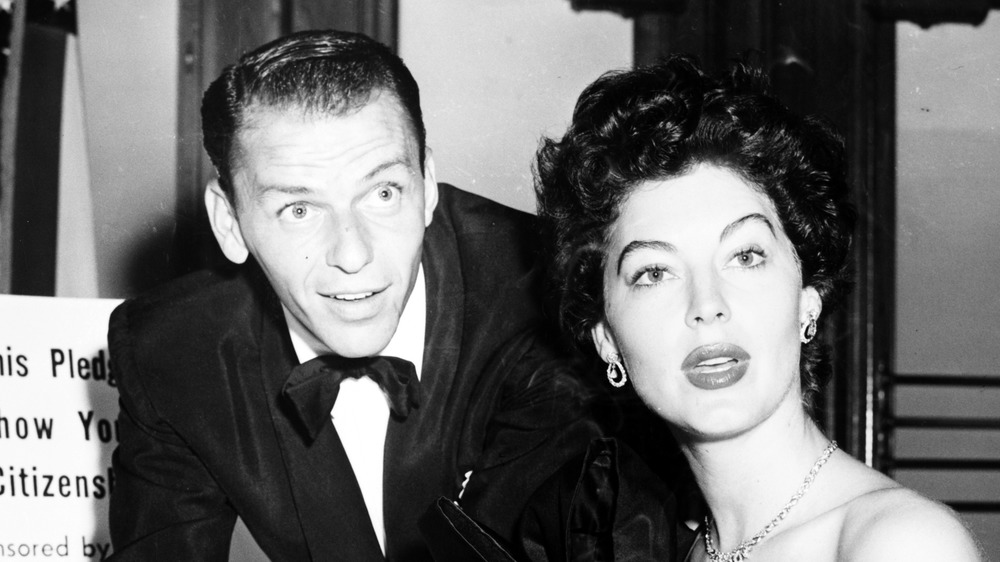 Donaldson Collection/Getty Images
Gardner's beauty cinched the MGM contract. According to Encyclopedia Britannica, studio head Louis B. Meyer reportedly said, "she can't act. She can't talk. She's terrific. Sign her." Gardner had a thick North Carolina drawl and didn't immediately strike anyone as a glamorous actress.
MGM tutored her in acting, poise, and elocution. The studio started her out in bit parts, mostly as eye candy. After five years as a glorified extra, Gardner starred in The Killers in 1946. Soon, she started being cast in other movies, including The Barefoot Contessa, in which she co-starred with Humphrey Bogart, and Mogambo, with Clark Gable. That film earned her an Academy Award nomination in 1953. Two years later she was nominated for a Golden Globe for The Night of the Iguana.
While she was gaining accolades and box office successes for her films, people were more interested in Gardner's love life. She married Mickey Rooney shortly after she moved to Hollywood. The two divorced after Gardner claimed Rooney had been unfaithful and "mentally cruel" to her. She also married bandleader Artie Shaw. Gardner was also linked romantically with Howard Hughes and Ernest Hemingway.
But it Gardner's marriage to Frank Sinatra that fascinated people. Their relationship was tumultuous. Sinatra left his wife for Gardner, but the two kept fighting and frequently broke up. They finally divorced in 1957. Their relationship remains one of the most enduring stories in Hollywood.
'For the loot, honey, for the loot'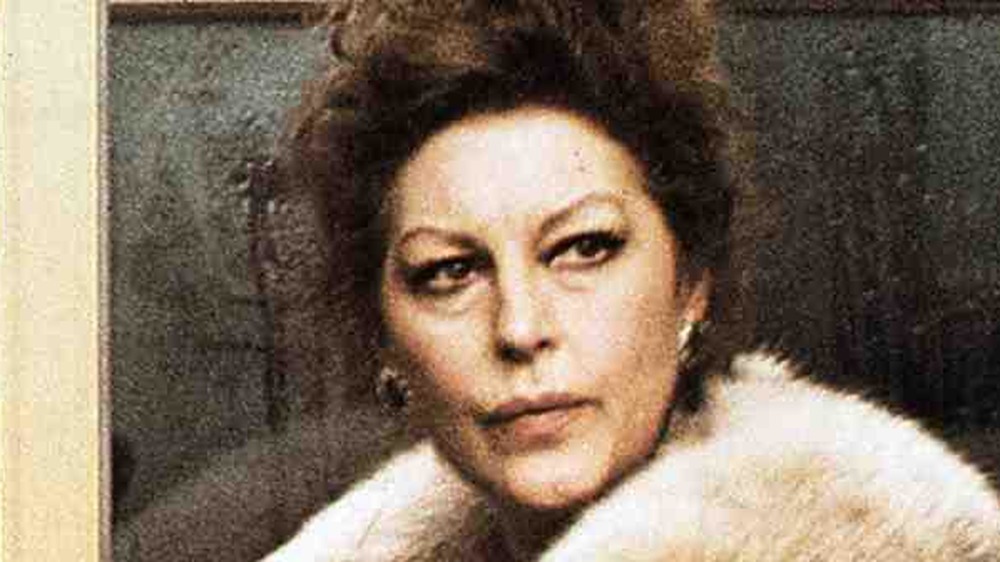 United Archives/Getty Images
Gardner left her MGM contract toward the end of the 1950s, though she continued to work until the 1980s. Her earlier films made her enough money that Gardner moved to Europe. As she grew older, however, Gardner had a harder time landing jobs. She did a string of disaster movies in the '70s, including Earthquake, which anyone who's visited Universal Studios would know quite well. Gardner once admitted that she mainly did a lot of movies in her later years "for the loot."
The New York Times reported that in her final years, Gardner lived quietly in London. In 1986, she suffered a stroke that left her partially paralyzed. She was not destitute; after all, she used to make $400,000 per movie and had been working in TV before the stroke. But ex-husband Sinatra insisted he pay her medical bills anyway. She died in London of pneumonia in 1990.
After her stroke, Gardner stopped accepting roles. Celebrity Net Worth estimated she had about $200,000 at the time of her death — about $400,000 in 2021 money, according to US Inflation Calculator. Rumors circulated that she was broke, especially after it was reported she signed on for a memoir for a lump sum. NPR said she got cold feet and pulled out of the project.
Gardner may not have accumulated millions, particularly as Hollywood's obsession with youth eventually caught up with her. But she remains one of the most enduring stars of the Golden Age of Hollywood.