The Truth About Tony Curtis's Real Name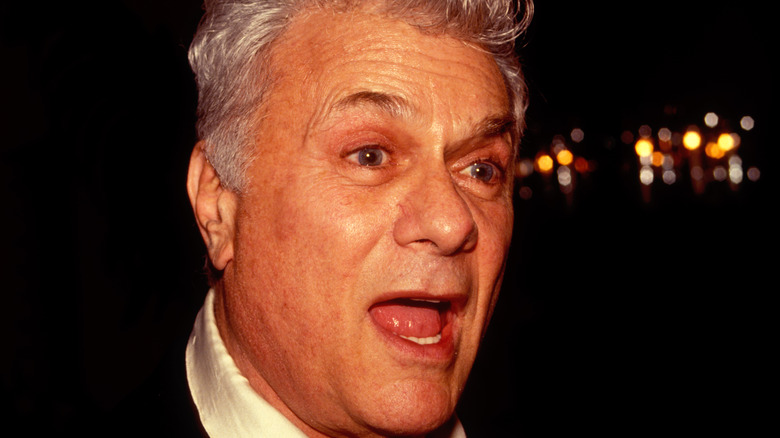 Bart Sherkow/Shutterstock
Before he was a Hollywood star, Biography reports, Tony Curtis served in the United States Navy during World War II. After an honorable discharge, he began studying the art of acting in New York, at the New School For Social Research. The drama student, Britannica adds, got the break of his life when he traveled to Hollywood in hopes of becoming a star.
As he explains in his autobiography, "American Prince: My Autobiography," Curtis met a man he knew only as Herringbone Suit on the flight, and explained that he was "going to be an actor." He introduced himself to the mystery man as "Bernie Schwartz," unaware that his new friend was none other than Jack Warner and that he himself would go on to be known as Tony Curtis, one of the biggest movie stars of the 1950s.
Curtis' real name was indeed Bernard Schwartz. He was born in the Bronx in June of 1925, per Biography, and his Jewish parents, Emanuel and Helen Schwartz, had traveled from Hungary to settle in New York. He would later explain to the Hartford Courant (via Behind The Curtain) that maturing as an actor in that tumultuous time led him to want to change his name from Schwartz.
Tony Curtis was born Bernard Schwartz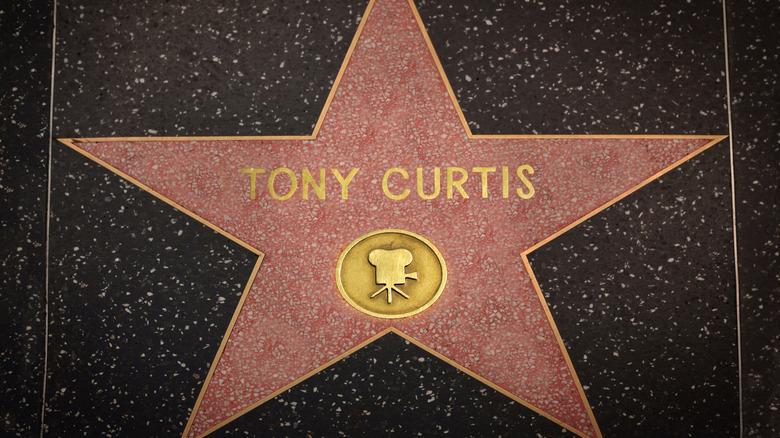 Elliott Cowand Jr/Shutterstock
"In the '30s and '40s, I despised the name Schwartz and its German ancestry, even though my family was Austrian-Hungarian," Tony Curtis bluntly told the Hartford Courant (via Behind The Curtain). "Whenever I went out, I would change my name because I didn't want to be known as Schwartz." It's tragic that the horrifying events unfolding on the world stage during this era caused him to think like this, but it led to his invention of a new name.
"Curtis" is an adapted form of "Kurtz," the last name of a family member. "`Tony' came from `Anthony Adverse,' the first novel I read," he explained. With that, he had created what he called his "perfect name," one that would become known all over the world as he conquered Hollywood.
This he achieved in a few short years, per Biography: his first Hollywood movie appearance was a low-profile role in 1949's "Criss Cross," and just two years later, he married Janet Leigh, firmly establishing himself as a celebrity to be reckoned with.