The Truth About The Meaning Behind Britney Spears' Baby One More Time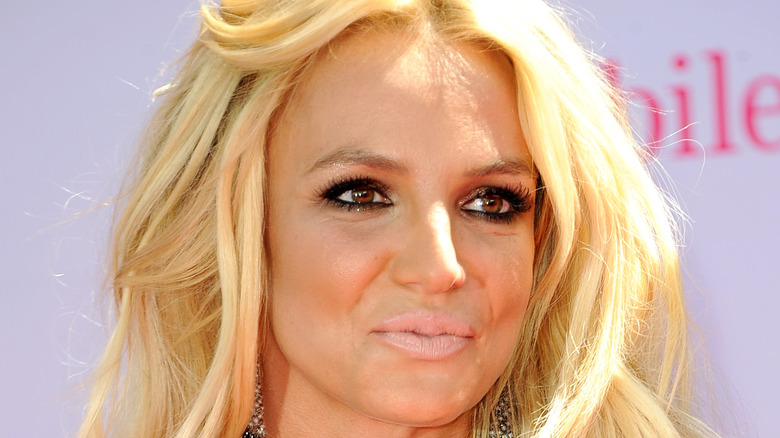 Tinseltown/Shutterstock
Released in October 1998, "...Baby One More Time" sold millions and catapulted a then 16-year-old Britney Spears into superstardom (via The Sun). According to Entertainment Weekly, the Louisiana native was previously known for being a Mouseketeer on the "Mickey Mouse Club." "...Baby One More Time" quickly topped the charts and Spears dropped a now-iconic music video for the single soon after. In it, she wears a suggestive schoolgirl uniform while she dances throughout the school's halls. The idea for the video was actually Spears'. However, she did not write the song that ultimately launched her career.
That honor goes to Swedish producer Max Martin. The Independent writes that Martin was a glam rocker who turned to songwriting after his career failed to take off. Per The Guardian, the song was almost never written as he was falling asleep when the idea for "...Baby One More Time" popped into his head. Martin begrudgingly got up and sang the song into a tape recorder. Although the song is now considered a pop masterpiece, Martin thought he had written an R&B hit. Fader reports that he sent the song to TLC but they rejected the song on the basis of the song's lyrics.
The title and lyrics got lost in translation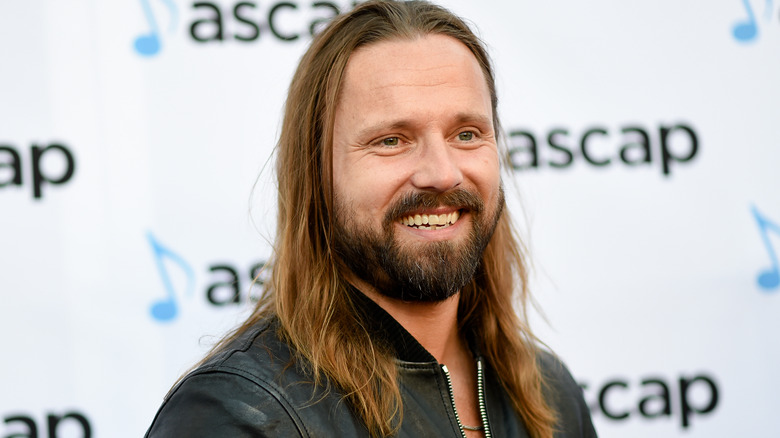 Emma Mcintyre/Getty Images
The song, which The Independent describes as being a plea for an ex to return, has been misinterpreted throughout the years. Per The Guardian, T-Boz from TLC liked the tune but did not feel comfortable singing the lyrics "hit me baby one more time." She believed it suggested domestic violence. Fader writes that the song was then offered to singer Robyn to no avail. It's also rumored that Simon Cowell wanted the song for the boyband he was managing but by then, it had already been given to Spears. One change, however, was made.
The song was previously titled "Hit Me Baby One More Time." Spears' label, Jive, changed it to "...Baby One More Time" to avoid the allusion to domestic or sexual abuse. Billboard reports that Martin (seen above) was clueless to the entire situation as he believed "hit" was slang for "call." In other words, the Swede thought he was writing "hit me up," a common phrase used in American slang.
Despite the small language hurdle, Spears has gone on to say that she considers Martin to be the best of the best and has continued to work with him throughout her career (via the BBC). According to People,"...Baby One More Time" is still one of the best-selling singles of all time by a female artist.
The cultural impact of ...Baby One More Time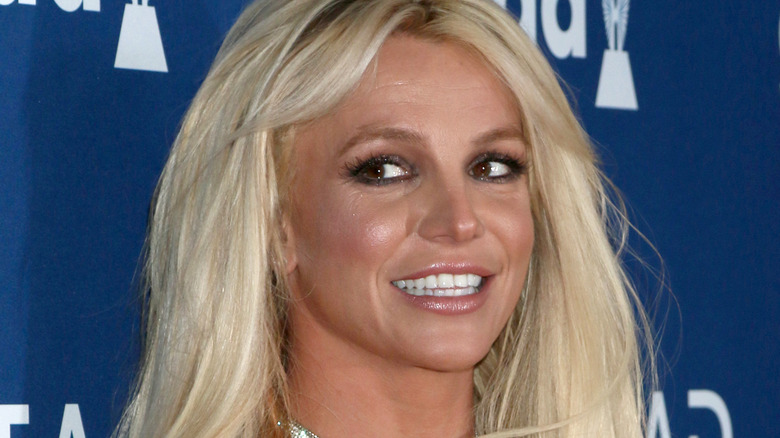 Kathy Hutchins/Shutterstock
According to The Independent, "...Baby One More Time" is simple, catchy, and repetitive. Ultimately, this was the formula for its success. Of course, there's also Spears' signature baby-like singing voice. Rolling Stone reports that she was inspired by Soft Cell's "Tainted Love." To get her voice to sound lower than usual, Spears decided to forfeit getting any rest. As she put it, "I wanted my voice to be kind of rusty." The lack of sleep paid off.
Billboard writes that "...Baby One More Time" changed the course of music and created something now known as millennial pop. Up until that point, pop songs usually represented an idealized love. As Esquire explains, most of them sounded appropriate for a Christian radio station. "...Baby One More Time," however, was unconventional. Spears sings about how she's at fault for destroying her relationship. Now that she's realized her mistake, she's pleading for another chance. 
Although the song is directed to a former lover, the song is centered on Spears, her feelings, and her actions. This made it relatable to a wide audience, not just teenage girls. Despite the melancholy lyrics, the song itself makes people want to get up and dance every time they hear the iconic piano riff intro. In 2018, 20 years after the song's release, Spears shared that making the song was "a bit of a blur" (via The Guardian).