The Story Of Hulk Star Lou Ferrigno's Hearing Loss And How He Got It Back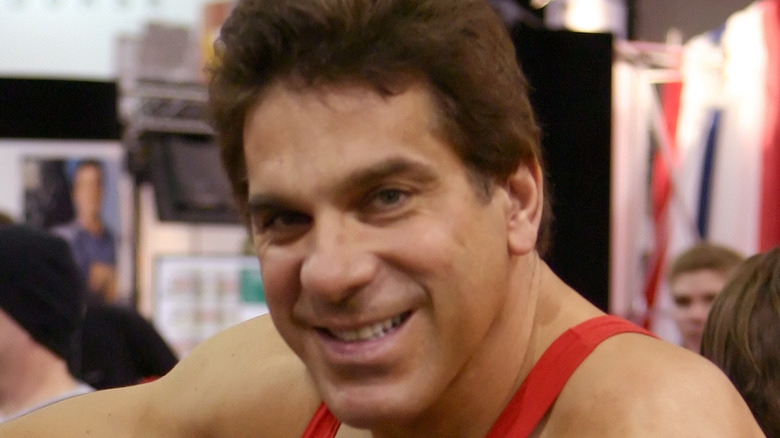 Brad Thompson/Shutterstock
There's an incredible story behind The Incredible Hulk that might actually make your eyes glisten, much like it did for Lou Ferrigno himself when he lived it. Ferrigno, of course, was the actor behind the title character in TV's "The Incredible Hulk." The actor and bodybuilder reportedly shred tears after he, at the age of 69, underwent a long-awaited cochlear implant surgery that restored a significant bulk of his hearing. Ferrigno has endured a lifetime of complications with his hearing that stem all the way back to when he was a child (via Inside Edition).
As Johns Hopkins Medicine explains, a cochlear implant is a complex electronic device with two parts: one resting behind the ear, acting as a microphone, and the other surgically inserted under the skin. That part leads to and stimulates the cochlear nerve, resulting in an "improved hearing experience."
Despite steep complications throughout his life as a result of his hearing loss, Ferrigno managed to build a long-lasting career as a household television star and a fitness guru/professional bodybuilder. "The Incredible Hulk" aired from 1978 to 1982 for five consecutive seasons and gained massive viewership (per NBC). For decades to follow, Lou Ferrigno has been hailed as the heroic (not so jolly) green giant who you should avoid when he gets angry. But even heroes have their hardships. 
Ferrigno's history of hearing loss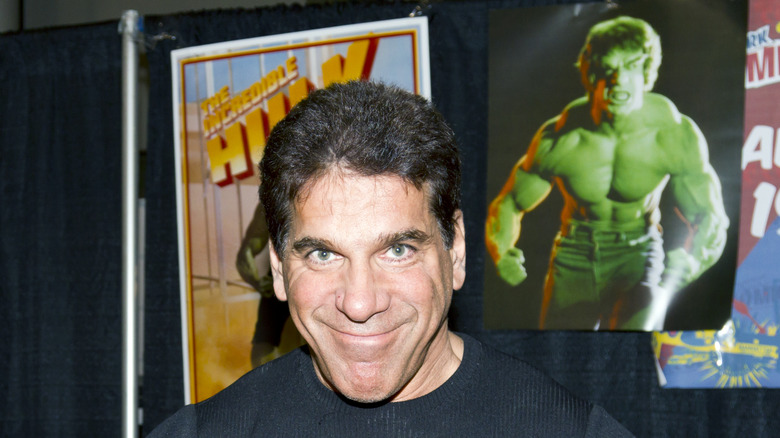 Sam Aronov/Shutterstock
"I lost 85% of my hearing because of nerve damage," the result of ear infections when he was just a toddler. "My mother and father didn't take me to a doctor since I was like 4 years old because they realized when they clapped their hands, I didn't respond. So I had to wear the old-fashioned hearing aid with the buttons in the chest. So kids would make fun of me," Ferrigno told Inside Edition's Les Trent in 2021.
When the use of hearing aids failed to sufficiently curb the problem, he had to learn how to read lips in order to communicate with people more fluidly. In an effort to cope with the issue at hand, he started channelling his energy into fitness and body building, an activity that was inspired by his love of superheroes. Years before he was a star, he was awarded Mr. Universe twice consecutively, in 1972 and 1973 (via The Superstars), and he still holds the Guinness World Record for the youngest person to ever achieve the merit (per Deaf Websites). 
Regaining his hearing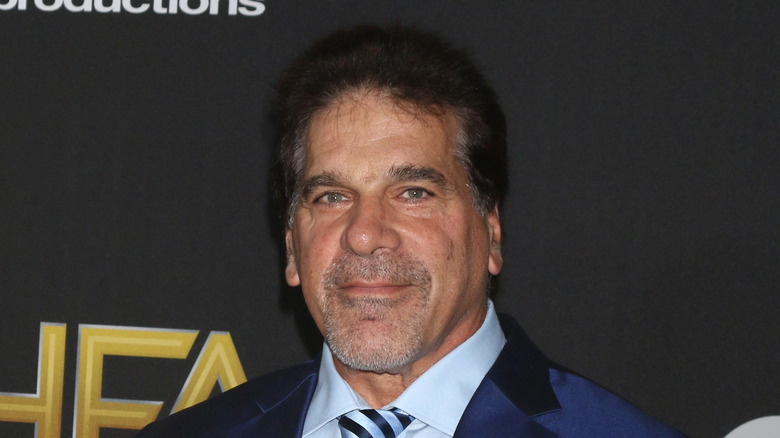 Kathy Hutchins/Shutterstock
After the fact, Lou Ferrigno elaborated on the effects of the miraculous procedure that revitalized his sense of hearing: "Now, because of the implant, I'm able to distinguish the different consonants, the different S sound. Everything you could ... I never heard before. And that is a life-changing experience." Within the first six weeks of the surgery, his word discrimination went from 20% up to 66%, which is an astounding leap in auditory abilities (via Inside Edition).
In the wake of his inspiring feat, Lou Ferrigno continues to stand up for the deaf community, contributing regularly to the Starkey Hearing Foundation. He also maintains active philanthropic efforts with the Muscular Dystrophy Association, the National Center for Missing and Exploited Children, and the St. Jude Children's Research Hospital (per Deaf Websites). While he may not bash villains to bits in an infernal green rage anymore, Ferrigno remains a superhero of other sorts these days.