How Rolling Stone's Boston Marathon Bombing Coverage Put Them In Hot Water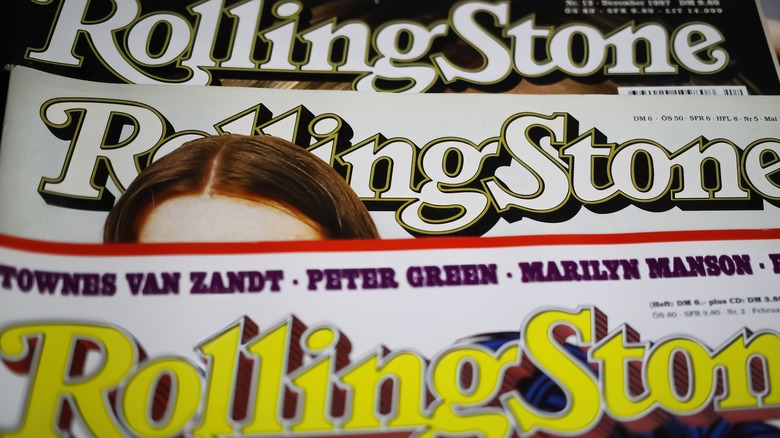 Ralf Liebhold/Shutterstock
The 21st century has been, unfortunately, a golden age of deadly terrorism. Hijacking a jetliner and forcing it to land in Cuba now looks like child's play. From the September 11 attacks on the World Trade Center to suicide bombings across the Middle East and Europe, it has never been easier for someone to kill or maim civilians in a single blow. 
The citizens of Boston don't need any reminding. On April 15, 2013, during that city's celebrated marathon, two young brothers, Tamerlan and Dzhokhar (sometimes spelled Jahar) Tsarnaev, detonated bombs made from pressure cookers hidden in backpacks. The explosion killed three people — two young women and a child — and injured about 260 more (per History). The brothers escaped the chaos of the blast zone; Tamerlan hijacked a car, and with Dzhokhar behind him, he forced the driver to withdraw cash from an ATM at gunpoint. The driver managed to escape, and soon police had cornered the bombers in the suburb of Watertown. A gunfight broke out. Tamerlan was killed; Dzhokhar slipped away, taking refuge in a docked boat but leaving an obvious blood trail.
Dzhokhar Tsarnaev was tried on over 30 charges and sentenced to death; the death penalty was commuted to life in prison before being reinstated in 2022.
Portrait of a killer
Brian A Jackson/Shutterstock
The story was tragic and sensational, catnip to journalists. Among the magazines and newspapers that rushed to cover the bombing — the biggest on American soil since September 11 — was Rolling Stone. Rolling Stone took a different direction from other outlets: They wanted to explore what made these two brothers, Muslim Kyrgyz immigrants with seemingly normal, middle-class lives, into bloodthirsty killers.
The result was a massive feature called "Jahar's World," released in June 2013. The writers interviewed the Tsarnaev brothers' neighbors, teachers, and friends in an attempt to discover "how a charming kid" — the 19-year-old Dzhokhar, or Jahar, specifically — "with a bright future became a monster." The story explored Dzhokhar's failing mental health, the fact that both his parents lived far away in Russia, his intensifying religious convictions, and his quiet sympathy for Osama Bin Laden. The cover showed the young man to advantage, with a rock star's tangled hair and frank gaze, next to other headlines about singers, rappers, and actors.
A city dishonored, or a story well told?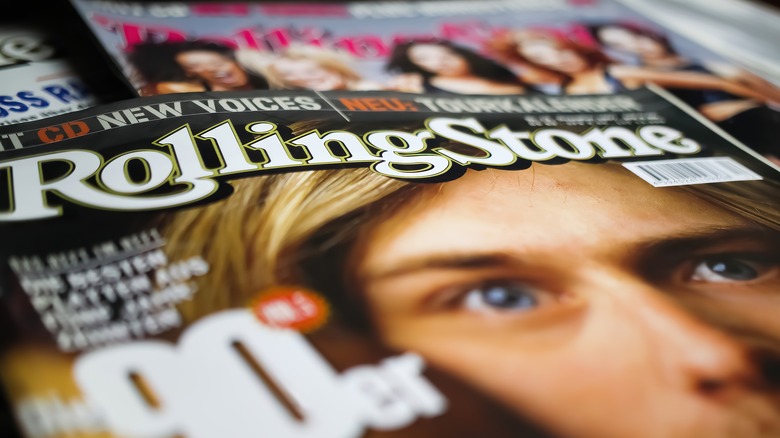 Ralf Liebhold/Shutterstock
Dzhokhar Tsarnaev looked glamorous — too glamorous for many Bostonians, who felt like Rolling Stone was turning the terrorist and murderer into an icon of radical chic. CNN lists some of the objections. Ed Kelly, then president of the Professional Fire Fighters of Massachusetts, called Rolling Stone's invocation of "the innocence of youth" "insulting." Chain stores like Walgreens and 7-11 refused to sell the issue. Even the mayor of Boston got involved, saying, "The survivors of the Boston attacks deserve Rolling Stone cover stories, though I no longer feel that Rolling Stone deserves them."
It was not the first time a major news outlet had incurred the wrath of its readers, and Rolling Stone had courted controversy from its first issue. (This was the magazine of Hunter S. Thompson, after all.) Its editors issued a formal response to critics (via CNN). "The fact that Dzhokhar Tsarnaev is young, and in the same age group as many of our readers," they wrote, "makes it all the more important for us to examine the complexities of this issue and gain a more complete understanding of how a tragedy like this happens."