Ric Parnell's Father Was An Accomplished Drummer In His Own Right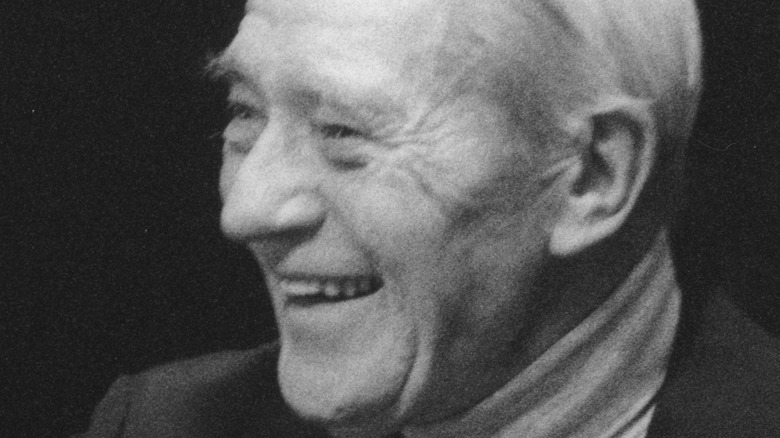 Heritage Images/Getty Images
Ric Parnell was best known for playing Mich Shrimpton in the 1984 heavy metal mockumentary "This Is Spinal Tap." In the film, Shrimpton was one of the few brave enough to sit behind the kit for Spinal Tap, who had a long history of drummers dying in unusual ways from choking on vomit (whose vomit remains a mystery), a bizarre gardening accident, and spontaneous combustion at a jazz-blues (or blues-jazz depending on who you ask) festival on the Isle of Lucy. Parnell's alter-ego Shrimpton becomes a victim of spontaneous combustion at the end of the film while the band tours Japan.
However, Parnell — an accomplished drummer who spent time in the Eglish psychedelic band Atomic Rooster — continued to perform with Spinal Tap periodically as Mick Shrimpton's twin brother, Ric. Parnell, who died at the age of 70 on May 1, 2022, came from a multi-generationally talented family. According to The Guardian, his grandfather was a ventriloquist named Russ Carr, while his father was Jack Parnell, a jazz drummer and bandleader well-known for being a highly-touted big band drummer and for his work with The Muppets.
His early career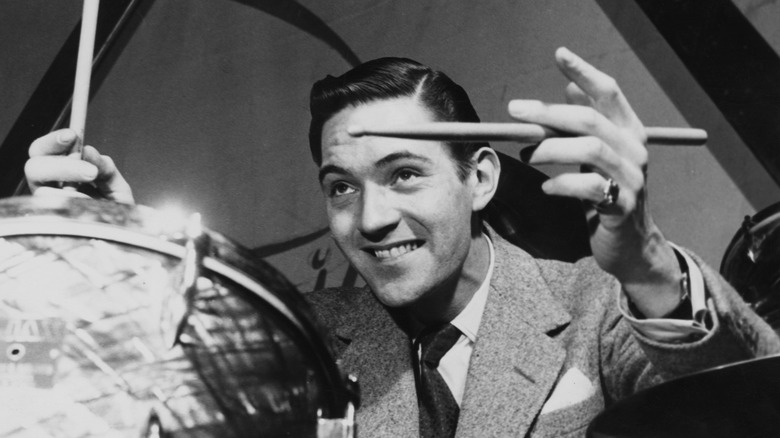 Chris Ware/Getty Images
According to The Guardian, Jack Parnell's entire family worked in show business in some capacity. His father was a ventriloquist named Fred Russell, who performed under the stage name Russ Carr. Parnell's mother accompanied his father on stage, where she used her abilities as a pianist to provide his act with music. Fred Russell was responsible for some innovations in the world of ventriloquism, including a method through which a person's hands could enter the dummy's sleeve and light a cigarette (via Ventriloquist Central). Additionally, Parnell had a pair of uncles who ran a group of theaters and worked as a manager for comedian Sid Field, respectively.
Parnell took to the drums and hoarded as many jazz albums as he could. Soon, he had the chops to take his first professional gigs at just 15-years old. He then took a series of gigs and even became part of the Radio Rhythm Club Sextet, which was based in London and both recorded and played live for radio broadcasts. After World War II, Parnell joined trombonist Ted Heath's band and stayed with him until 1951, at which point he left to start his own outfit, the Music Makers. They became one of Britain's most popular big bands, but there was a bit of a problem — the style of music started to decrease in popularity. Parnell then switched his focus from touring to working as a musical director in television.
Jack Parnell's television work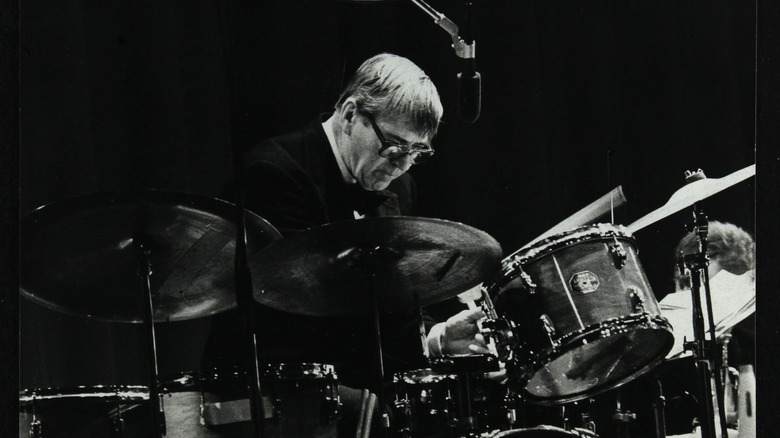 Heritage Images/Getty Images
Jack Parnell took a job as the musical director at Associated Television, or ATV, In 1956. According to Today, at ATV, he worked on a variety show called "Sunday Night at the London Palladium." He also worked on television specials for big-name acts like Barbra Streisand and Tom Jones. Parnell was tapped to serve as the musical director for "The Benny Hill Show" and was also responsible for composing carious theme songs.
In 1976, he started producing "The Muppet Show." Music was a major part of series, which went on to become wildly successful and spawned countless films and television shows. While in the show's world, the orchestra was led by a muppet named Nigel, per Muppet Mindset Archives. Of course, behind the scenes, there was a non-felt orchestra, and serving as musical was none other than Jack Parnell. He wound up working on all five seasons of the series' original run.
After "The Muppet Show" came to an end, Parnell went back to live performances. He played in jazz clubs and occasionally put together special big band concerts. Toward the end of his life, Parnell, who had been a heavy smoker, started suffering from emphysema. He died on August 8, 2010, two days after his 87th birthday, per The Guardian.