Bette Davis' Callous Words About Joan Crawford's Death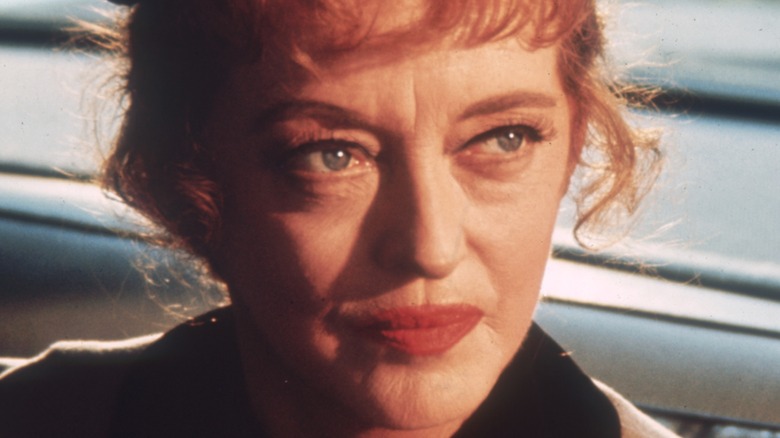 Keystone/Getty Images
One of the most all-time notorious feuds in Hollywood was that between rival actresses Bette Davis and Joan Crawford. In fact, in 2017 television director Ryan Murphy made a miniseries called "Feud: Bette and Joan" that focused on the long, rocky, decades-long relationship between the two doyennes of old Hollywood. In 1962, they co-starred in the film "What Ever Happened to Baby Jane?" as two rival actress sisters, one of whom (Crawford) has used a wheelchair since a mysterious accident and is kept prisoner within the family home by the other, emotionally unstable sibling (Davis).
As reported by the Los Angeles Times, Murphy's idea was not to focus on the campy aspects of the actors' rivalry, which was highlighted by the over-the-top, scenery-chomping, melodramatic tone of "What Ever Happened to Baby Jane?"; he called his series "much more painful and heartfelt than people think." Murphy went on to note, "They had so much in common — two legends who turned 40 in the 1950s and couldn't get work. Everything around them — the studio system, their own egos — conspired to keep them apart."
Bette Davis and Joan Crawford's infamous, long-running feud reportedly started in 1933 when they were young actors. Davis was still relatively new to Hollywood, having made her debut just three years before, while Crawford was more established, having made her first movie in 1925. Davis had reached a significant milestone in her career: Her new movie, "Ex-Lady," would be the first to feature her name above the title.
Bette Davis and Joan Crawford had a lifelong rivalry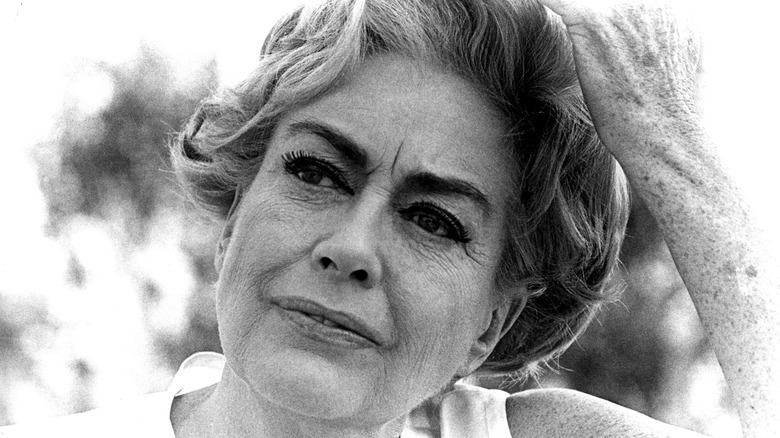 Michael Ward/Getty Images
Per Harper's Bazaar, Bette Davis' studio, Warner Bros., had planned a massive publicity campaign to celebrate what they hoped would be her newfound stardom. However, on the same day that the campaign premiered, Joan Crawford announced that she was divorcing her husband, Douglas Fairbanks Jr. The news overshadowed that of Davis; The New York Times ran several pages about Crawford, while Davis was hidden away in a small paragraph in the Reviews section. Several other newspapers followed suit, and a rivalry was born. 
Two years later, Crawford seemed to get the better of Davis once again when she married the man Davis loved. Davis met actor Franchot Tone in 1935 when they co-starred in the movie "Dangerous." Despite the fact that Davis was married to Harmon Oscar Nelson, she had feelings for Tone, later admitting, "I fell in love with Franchot, professionally and privately. Everything about him reflected his elegance, from his name to his manners" (via The Daily Mail). Tone, however, started a relationship with Crawford during the filming of "Dangerous," and they soon announced their engagement, marrying after the film wrapped. In a 1987 interview, Bette Davis, then 79 years old, said of the late Joan Crawford and her 1935 marriage to Franchot Tone, "She took him from me. She did it coldly, deliberately and with complete ruthlessness. I have never forgiven her for that and never will."
Davis outlived Crawford and got the last word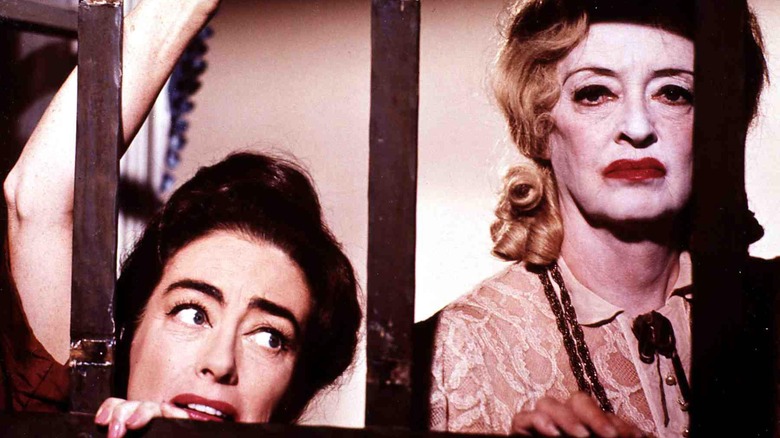 United Archives/Getty Images
Per The Daily Mail, Davis and Crawford had a frosty exchange at the 1936 Academy Awards, when Davis won the Oscar for best actress in a leading role for "Dangerous." Davis had assumed she wouldn't win the award and wore a plain blue dress to the ceremony, not thinking she would have to go onstage to accept a statuette. While Tone stood and embraced Davis when she was announced as the winner, Crawford remained seated, her back to Davis, until Tone admonished her with "Darling!" At that point, Crawford looked at Davis and reportedly said, "Dear Bette! What a lovely frock!" 
Years later, the two had another infamous showdown at the 1963 Oscars, for which Davis had again been nominated as best actress in a leading role for her performance in "What Ever Happened to Baby Jane?" while Crawford had not. According to Vanity Fair, Crawford campaigned against Davis and offered her services to nominee Anne Bancroft, who was starring in a Broadway show and unable to attend the Academy Awards ceremony. Bancroft won, and Crawford ended up going onstage to collect the best actress award, which Davis had expected to win. Davis, however, got the last, extremely nasty word. When Crawford died in 1977, Davis was quoted as saying, "You should never say bad things about the dead, only good ... Joan Crawford is dead. Good" (via the Los Angeles Times).